Shima Onsen is an onsen resort, which are located at the most beautiful villages in Japan.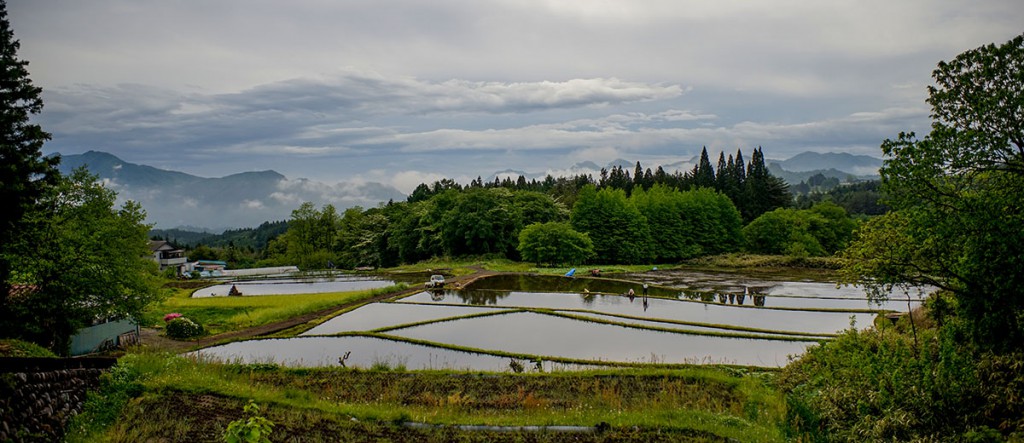 Isama area
We, Shima Onsen Kashiwaya Ryokan, are located in a town, called Nakanojo at Agatsuma-gun, Gunma Prefecture.
Nakanojo town has been certified to one of the most beautiful villages in Japan.
Nakanojo town is located less than 3 hours from Tokyo, in the northwestern part of Gunma Prefecture, and is in contact with Niigata and Nagano Prefecture.
It is a town with altitude of 300 to 2000m and is a small mountain village with about 17,000 inhabitants.

In addition, Kuni and Isama district of Nakanojo have been certified to be one of "the most beautiful villages in Japan" by The Most Beautiful Villages Union in Japan.
"The Most Beautiful Villages Union in Japan" is playing a part of "The most beautiful villages Union in the World," which began in France in 1982 and Is joined by France, France, Italy, Belgium, Canada, and Japan.
Unfortunately you have to use cars to go to these areas.
But if you come to Shima Onsen by a car and would like to enjoy original countryside landscape of Japan, we recommend you to visit one of those areas, where valuable nature and rural landscape are remained.
In addition, the entire Nakanojo town, including these areas and Shima Onsen, is also used as venues of "NAKANOJO BIENNALE," a contemporary art festival held once in two years.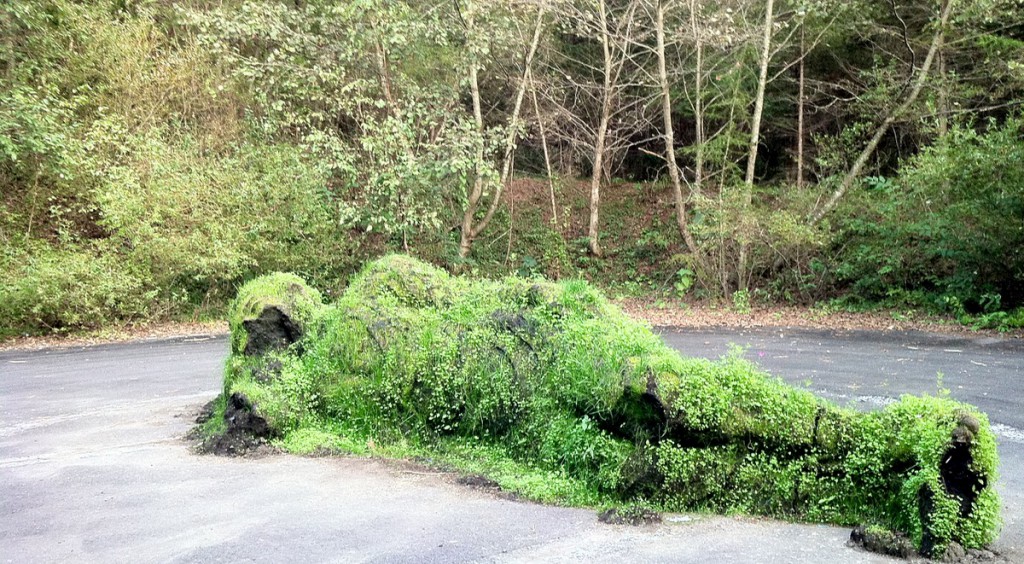 Art of Nakanojo biennale
So it is also recommended to visit in the period.
(Held September 12 to October 12, in 2015.)
Isama district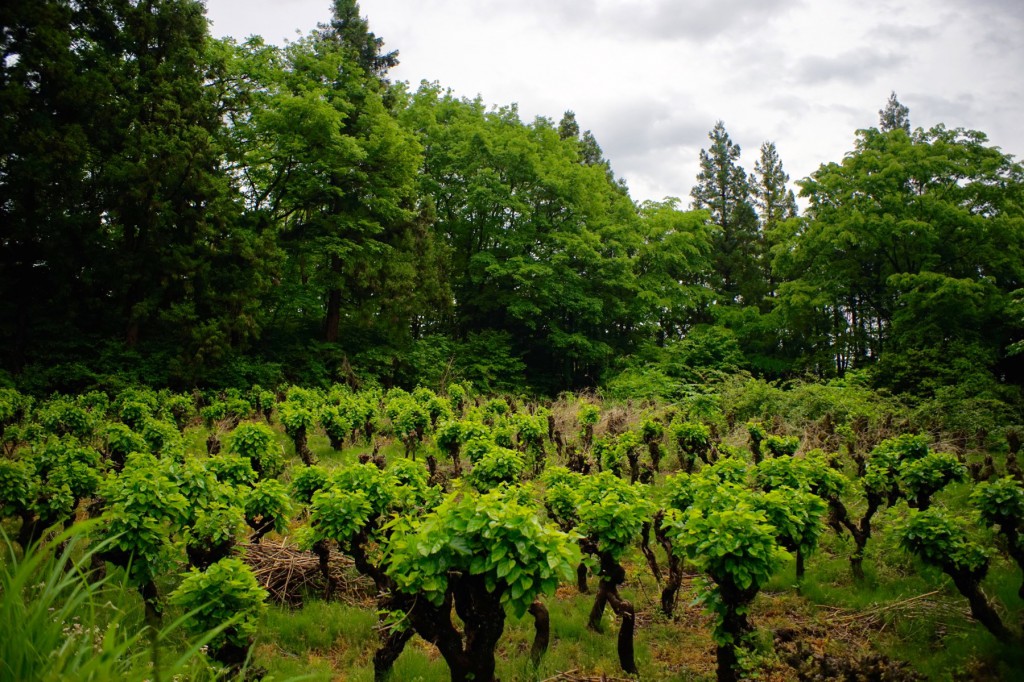 Mulberry field
Isama district is surrounded by mountains with the altitudes are 500 to 800m. One of the attractions is its rural landscape, such as sloped rice fields, fields, rice paddies, and grasses.
Depending on the season and weather, fantastic clouds float in the sky, and you can enjoy the original countryside landscape of Japan.
Another attraction is old wooden building.

Tomizawa House
Its typical is "Tomizawa's House".
As you can see from the fact that Gunma Prefecture has "Tomioka Silk Mill" certified as World Heritage last year, it was the best sericulture prefecture in Japan.
Tomizawa's House shows the appearance of typical sericulture farmhouse built in the late Edo period.
Other than them, old wooden built schools, which have been closed, are currently utilized as "Isama Studio Park" and "Gotanda School."
It takes about 20 minutes by car from Shima Onsen to the entrance of Isama district.
Kuni District
Kuni district is located on a plateau with an altitude of 600 to 2300m.
Its attraction is village rural landscape, such as sericulture farms at Akaiwa village and Nedofumi-no-sato, and valuable nature nowhere else, represented with Nozori Lake and Chatsubomi moss.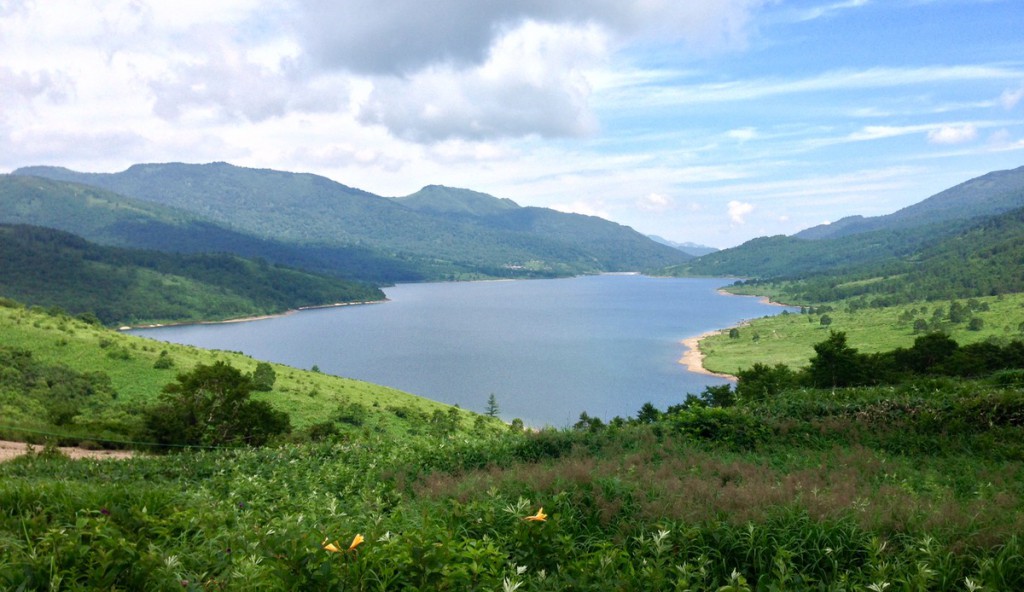 Nozori lake
Nozori Lake is a plateau lake surrounded by 2000m-class mountains, where you can enjoy more than 300 kinds of alpine plants, such as Glaucidium, Dicentra herb, renge azalea, and Nikko day lily from early summer to autumn.
In addition, you can also enjoy mountain climbing, such as Mt. Hachiken.
Chatsubomi moss is moss that grows in a strongly acidic environment, which comes from springs at traces of mineral springs.
You can enjoy its community at Chatsubomi Park in Kuni district.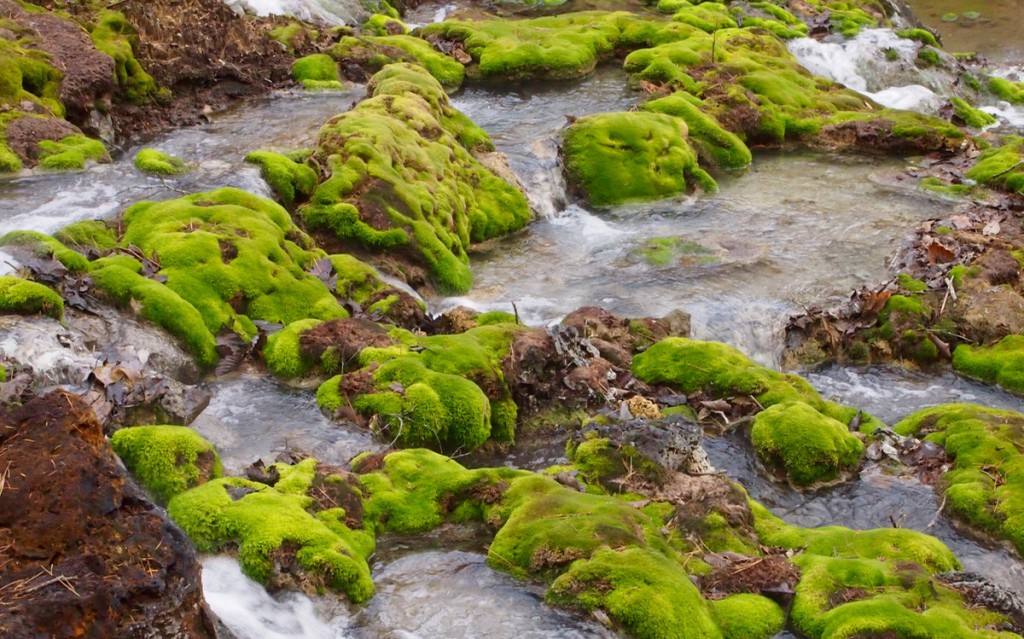 Cyatsubomi moss
Yoshigadaira wetland, including Chatsubomi moss, is a valuable wetland that has been certified by the Ramsar Convention in May 2015.
Sericulture farm group at Akaiwa settlements is a place with remnants of farmers flourished in sericulture long time ago.
Yumoto's House and Seki's House buildings are agriculture architectures suitable for sericulture with three-story, called "Sankaiya."
In addition, large storage, Kannon-do, travelers' guardian deity, stone walls, trees, etc. are remained as landscapes from Edo to early Meiji.
It takes about 1 hour by a car from Shima Onsen to the entrance of Kuni district.
Please visit Nakanojo town, including Shima Onsen, which conveys good old rural landscapes of Japan.
If you interested in Japanese style Onsen, Please click here
Shima Onsen Kashiwaya Ryokan >