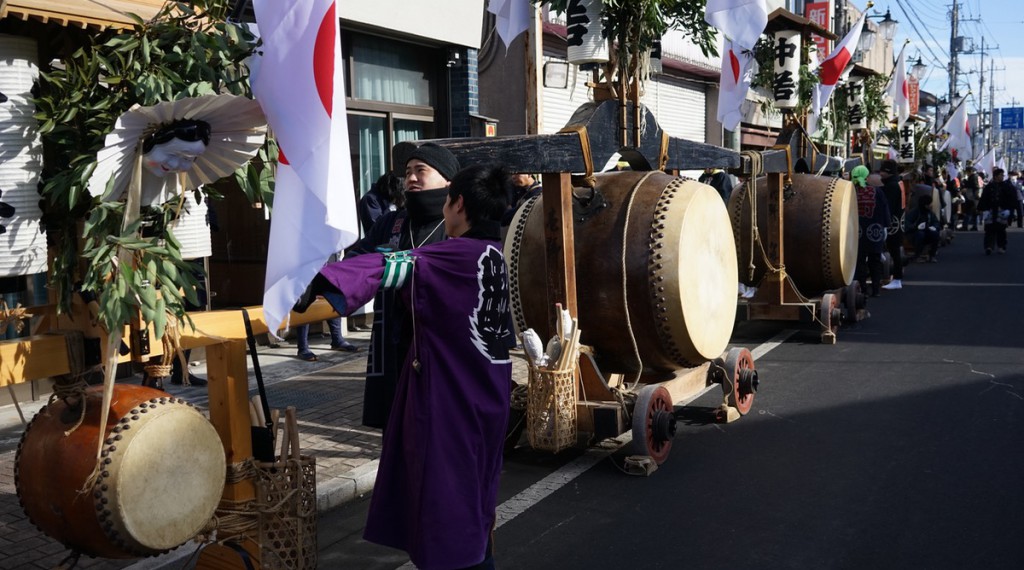 There are some traditional festivals that have spread around at Shima Onsen and around Nakanojo.
As for them, I will introduce at this blog gradually.
Today, I will write about "Torioi Matsuri" (Bird Catcher Festival) and " Dondo Fire Festival ".
Torioi Matsuri (Bird Catcher Festival)
Torioi Matsuri is the biggest festival in this area which is held every year on January 14th mainly in the shopping district around Nakanojo station in 20 minutes by a car and bus from Shima onsen.
It is a heroic festival, where many big drum floats come out and young people walk around while making cheerful sound.
It is said that Torioi Matsuri drove away to wish for family safety, town safety, and rich harvest of five cereals (rice, wheat, millet, proso millet, and bean) and others by chasing away birds and brutes, which ruin crop on fields.
(cited from Nakanojo Tourism Association)
There will be shops by stall keepers, orange throw for testing luck with a fortune, and so on.
And it is bustled by a lot of people.
Although it is cold, it is valuable to see.
Dondo Fire Festival
Then, likewise, on January 14th, Fire Festival, called "Dondo," is held.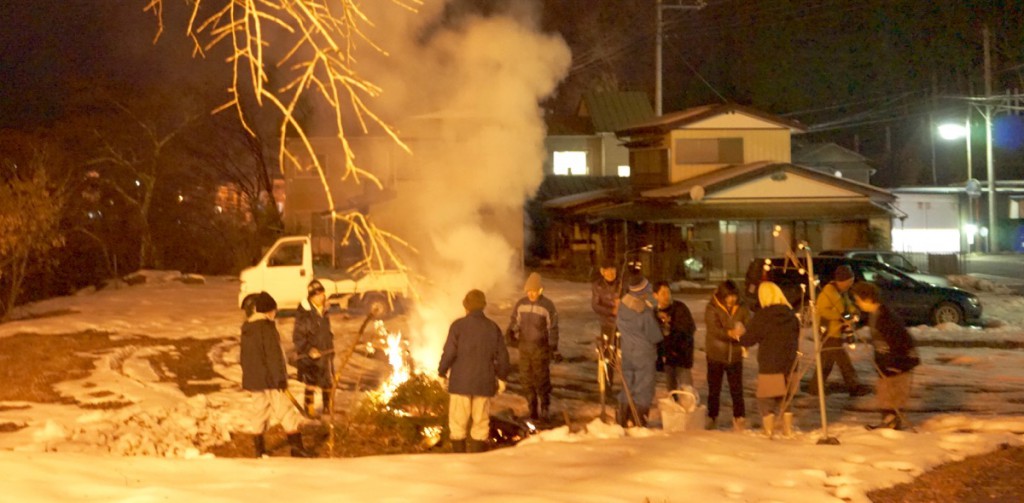 This is a festival to wish for perfect health by burning Kadomatsu and Shimenawa, which was decorated during New Year Holiday and fortune Daruma doll.
With the fire, people bake Dango made of rice powders and eat.
Depend on a district, the festival is called differently and the method is also different, such as Onbeyaki, Dondonyaki, Sagicho, and so on.
It seems like being held nationwide.
At Shima onsen, it is held by small colony units from evening to night every year.
Also around Kashiwaya ryokan, it is held from around 6 o'clock at night.
Because it is held only by people in the neighborhood, it is very small in scale.
But it is a good opportunity to get in touch with local people by participating at a traditional event.
If you are staying on the day, by all means, please participate.
Enjoy simple festivals at countryside onsen resort.
If you interested in Japanese style Onsen, Please click here
Shima Onsen Kashiwaya Ryokan >