Including ryokan, there are unique rules and manners in Japanese houses and buildings. Here, I am going to introduce them in the time series from check-in to check-out.
Check-in
If you will stay at ryokan with dinner, arrive by around 18:00 at the latest. This is because a lot of staff, such as Itamae (chef) and Nakai (waitress), are waiting for you looking forward to be able to serve the cuisine at its best. If you will be late, please contact ryokan in advance.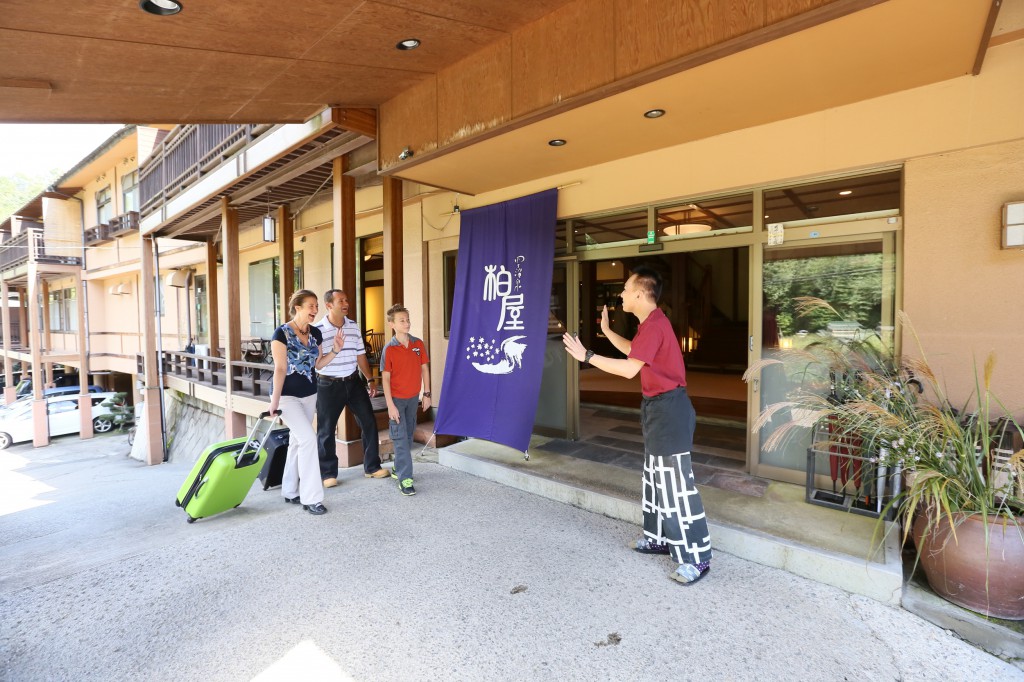 Now, you arrived at the objective ryokan. Here you might be confused first whether you take off the shoes. In traditional Japanese ryokan and Japanese house, we take off shoes at the door and become bare feet or wear footwear for inside. However, many recent ryokan take style to enter wearing shoes. In addition, it might also be hard to tell whether you take off shoes in some cases. (Even Japanese sometimes be confused.) In such a case, do not hesitate. Ask the ryokan staff on the spot.
In the case of long-term travel, your luggage will become absolutely large. Thus most people may use bags with casters. Yet, be careful here. As the floor of Japanese architecture is very delicate,  If you carry your bags in your hands without rolling casters(Of course our staff will take care of your large baggage). It will make you be welcomed as a guest with one rank up manners. Also, you carry your luggage by yourself to the room as far as it is not so large. While carrying, when they open doors or arrange your footwear, say "Arigatougozaimasu." This one concern will let you achieve communication.
About Tatami
Japanese room's floor is covered with Tatami. Tatami is a traditional flooring used in Japan and is a rectangular mat of about 1.8mx 0.9m with a core made of compressed rice straws and Tatami-omote, made of Igusa, a kind of grass, wrapping around the core. This Tatami are laid over rooms at most ryokan.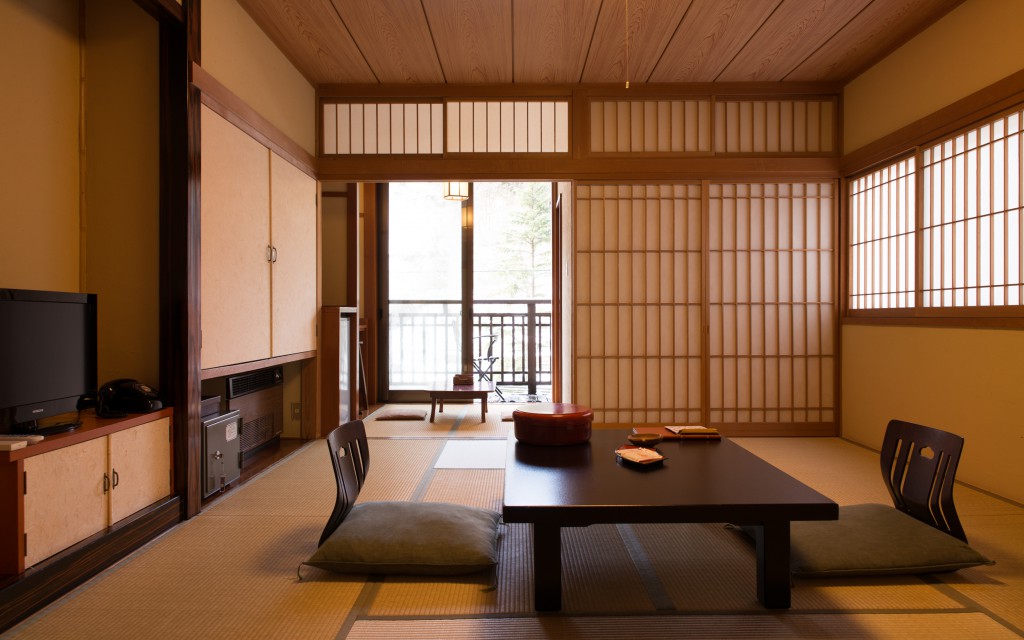 It is a standard to take off shoes, of course, and room shoes, like slippers and relax with bare feet at Tatami room. So, when entering a guest room, take off shoes and slippers in front of the main chamber laid with Tatami. In addition, it is advisable to arrange those taken off shoes and slippers at that time.
Shiturae (interior setting) of Japanese-style room
If you look carefully Japanese-style room, you will notice that lots of "paper" is used in the room, such as Shoji (screen), Fusuma (sliding door), wallpaper, lighting shade, and so on. Because it is paper, it is easy to tear or get dirt. So please use them gently. If you damage or stain them, notify that to ryokan staff.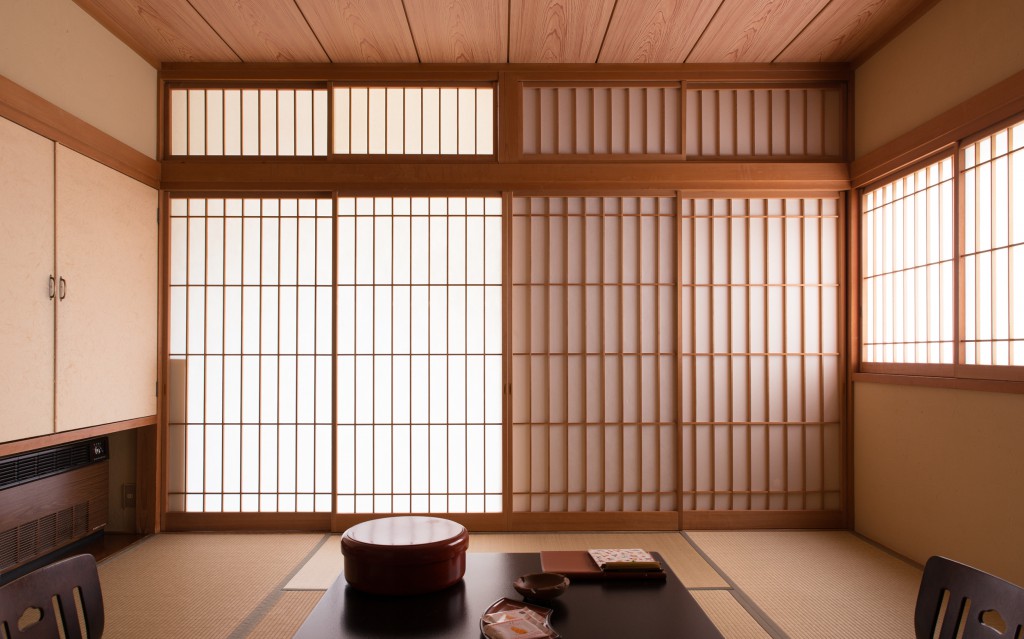 About Futon (bedding)
Basically, you can leave Futon that was used during bedtime without folding, but declare to ryokan staff if you made it dirty.
About Yukata (informal kimono)
Most ryokan are equipped with Yukata as bedding. You can wear Yukata anytime during your staying at ryokan. You can wear it of course inside and can even go out to town wearing it at onsen town.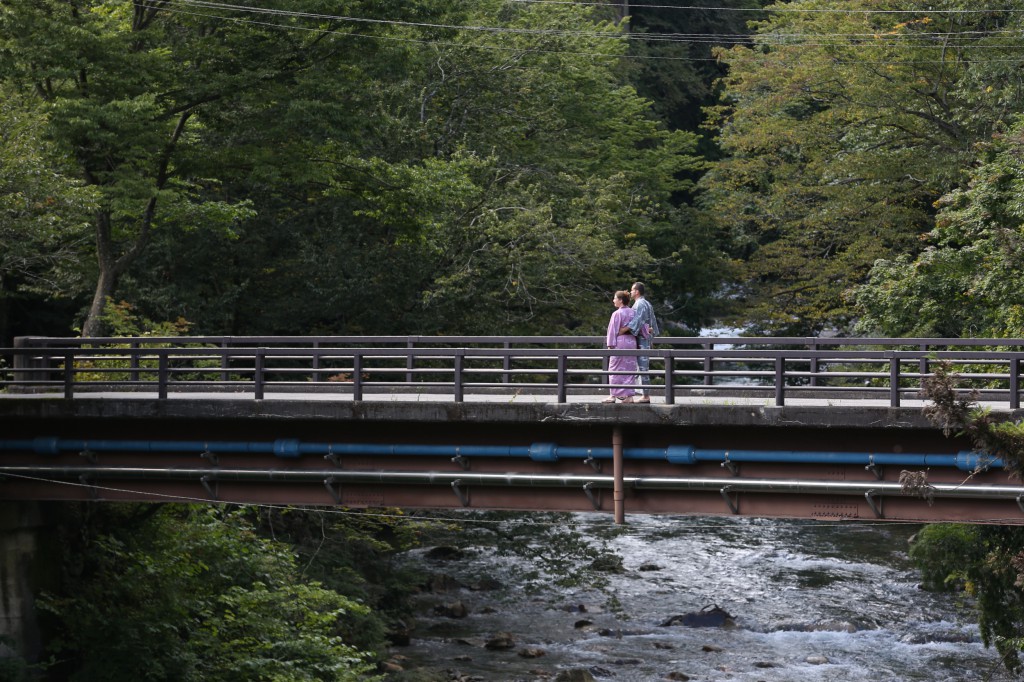 Yukata is a kind of Japanese traditional Kimono and is said to be clothing for bathing in ancient. It became widely used in the purpose of sucking skin moisture by wearing after bath from around the Azuchi Momoyama era, then it seems to have become a kind of clothing loved by people after entering the Edo era.
As there are manners and rules on the way of wearing Yukata, you will look "Iki (chic)" if you take them.
・Please change your cloths to YUKATA(robe) during your stay.
・Please use YUKATA as well as pajama and you can go out of your room in the YUKATA.
・Also, there is a CHABAORI (outer robe) to wear over the YUKATA during autumn to spring.
*The point is to make the left collar come front for both men and women.
Meal
Food is one of the great funs of a trip. Please fully enjoy "Washoku; the Japanese traditional food culture" that was also registered in the UNESCO intangible cultural heritage.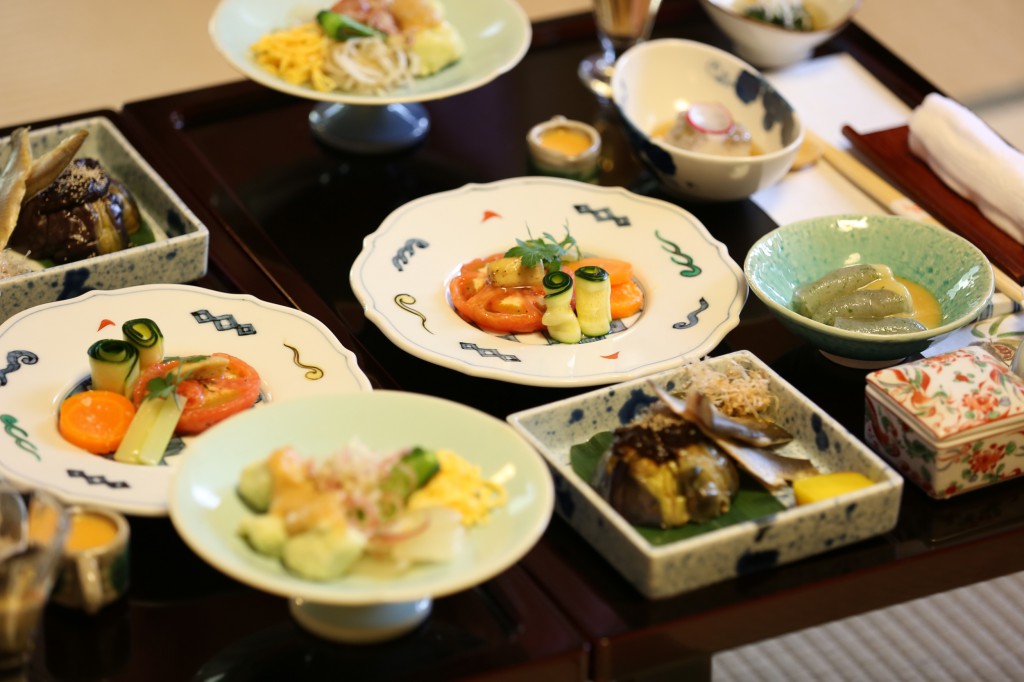 There are various rules and manners in Washoku, there are something so profound about that we can even make a book just in how to use chopsticks. Even few Japanese have mastered it perfectly. Thus, it might be the best just to enjoy meal without worrying too much about fine rules. People who still care about it may refer to this site:
http://www.japan-guide.com/e/e2005.html
Also, many ingredients and cooking will come up, which you of course have never eaten or even never seen. Even if you think you dislike them, first, please try at least one time.
Check-out
Check-out and depart towards the next destination. Most ryokan should accept credit cards if they are familiar with welcoming customers from abroad. However, it is possible that you cannot use credit cards issued overseas on terminals in Japan. So, it may be advisable to have some consideration, such as having several credit cards and also preparing adequate Japanese yen.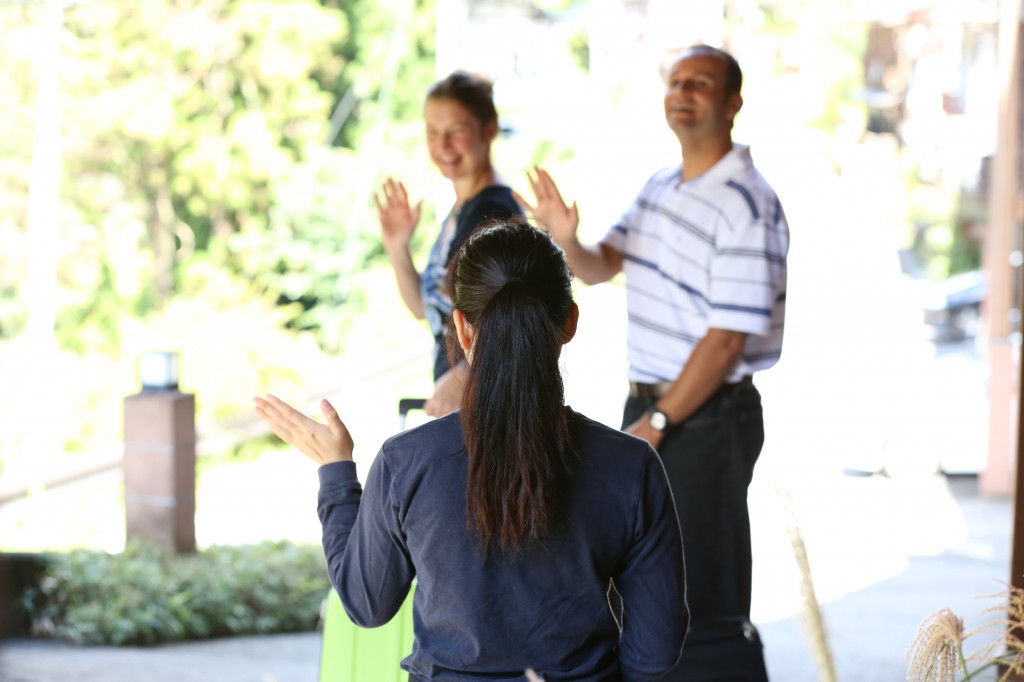 Is tip required?
Basically, there is no custom of tip(gratuity) in Japan. Although it seems guide books often say that tips are required at ryokan, you do not have to pay tip also at ryokan. In addition, your treatment does not change depend on you pay tip or not. So please take it easy.
As there are many Japanese original manners, rules, and etiquette at ryokan, Japanese-style room, Washoku, and onsen, it is hard to learn and follow everything. At our Kashiwaya ryokan, all the staff tries to welcome you with warm hospitality. So do not think that ryokan is hard to use, but please feel free to visit.
If you interested in Japanese style Onsen, Please click here
Shima Onsen Kashiwaya Ryokan >