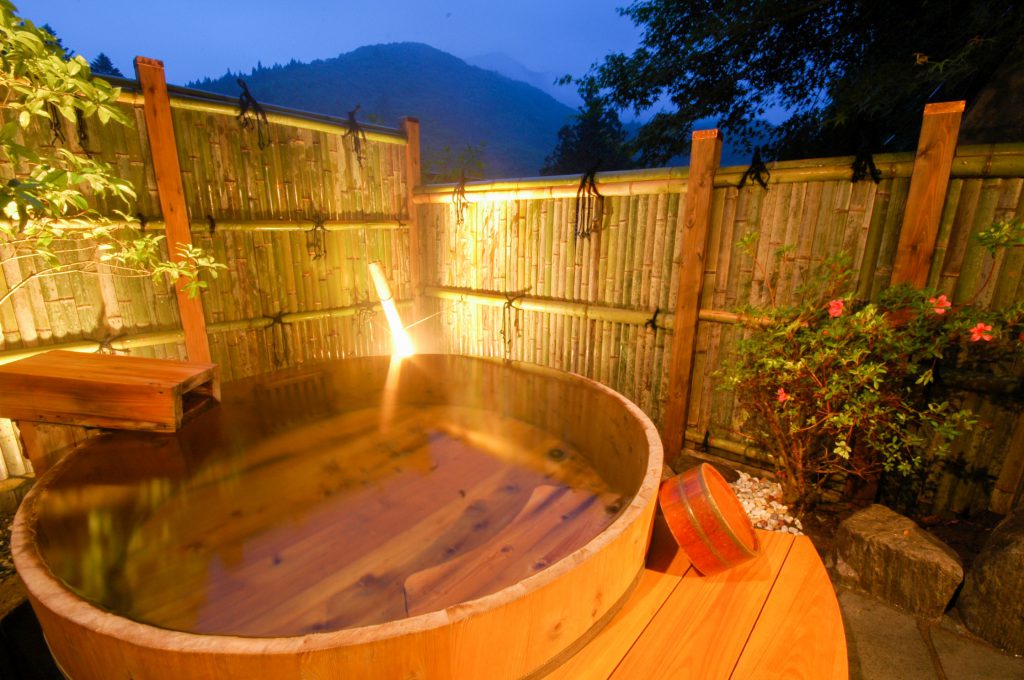 Overview:
There are more ryokan that have guest rooms with private onsen and private open-air bath recently.
At those ryokan, you do not need to take onsen with other people.
So you can enjoy onsen even if you are from foreign countries, where you do not have habit to take a bath with other people.
Also, even if you have a tattoo, you can enjoy onsen without problems.
Text: