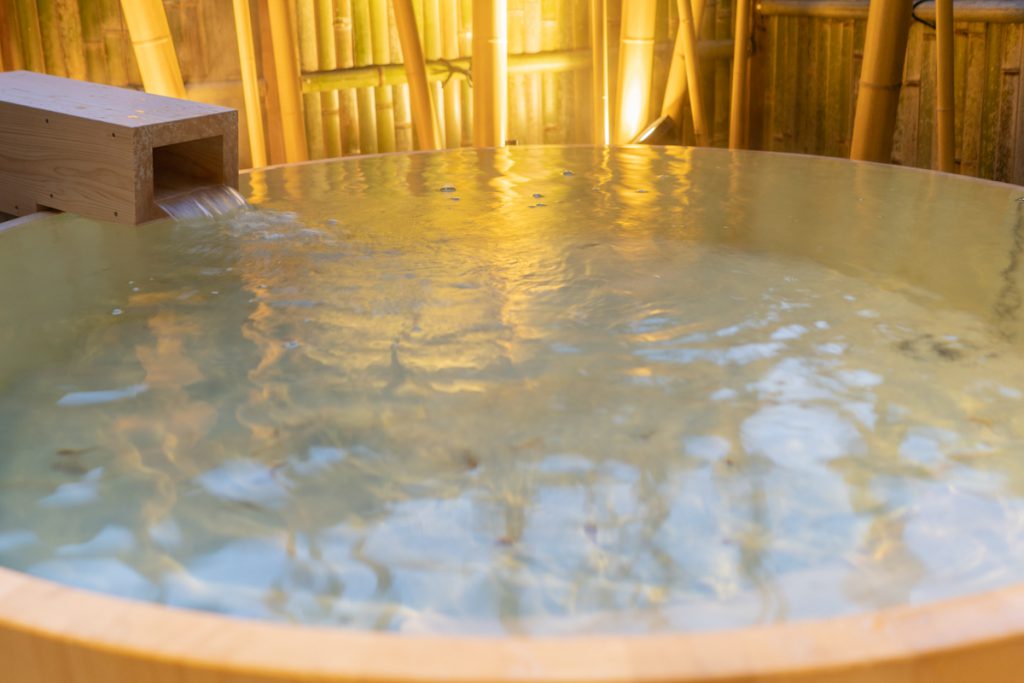 Visitors from Japan come looking for different things, from authentic Japanese food, cultural experiences, and shopping. Japanese hot springs, or onsen, are yet another popular activity for international tourists.
Though many tourists are interested in onsen, some are from countries that don't have communal bathing customs. For these visitors, it may take a lot of courage to get naked and take a bath with your friends, let alone complete strangers!
Add to that the fact that most onsen aren't tattoo friendly, and there are even more visitors who miss out on the opportunity to experience Japanese onsen. The reality is, there are historical reasons that people with tattoos have been banned from onsen in Japan. Despite the influx of international guests who have tattoos, many onsen still maintain this antiquated policy.
As you can see, this all makes for a terrible situation. Many visitors to Japan wish to experience Japan's famed onsen, but they can't because of superficial cultural problems. This is truly a shame.
We at Shima Onsen Kashiwaya Ryokan have a strong reputation on sites such as Trip Advisor. This is due to our dedication to making onsen accessible to all guests. We have had a "Tattoo Friendly" policy for many years, and we have several private onsen baths that are free for guests to use: three private baths open to all guests, and 2 rooms that include their own private bath.
Many of our guests post photos on Instagram from our private onsen as well. Search #privateonsen and #kashiwayaryokan to see what we have to offer here!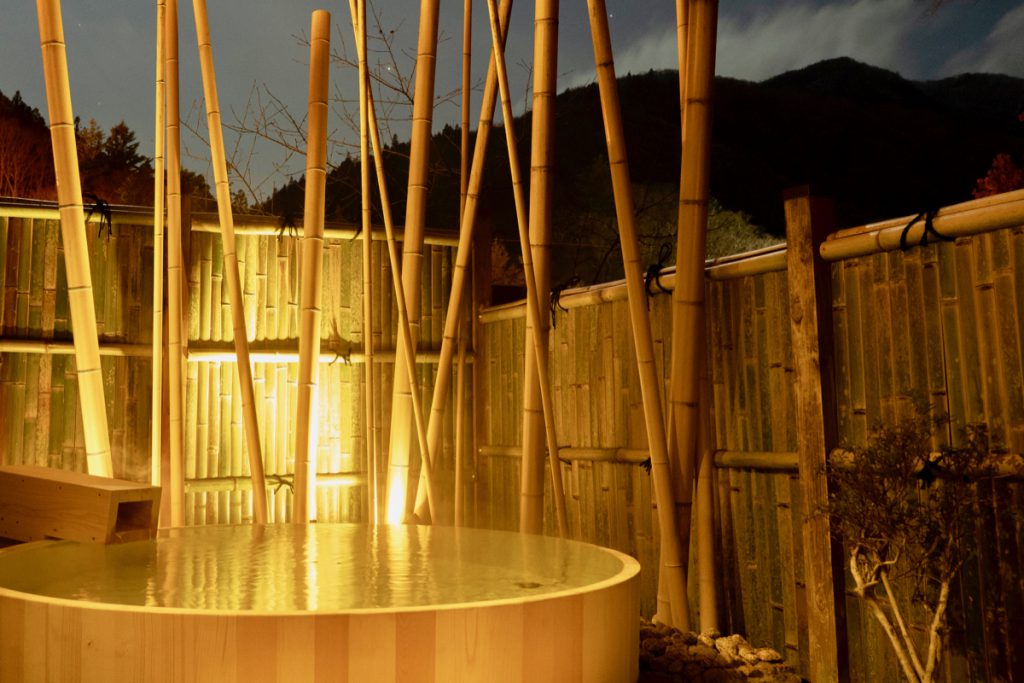 Now, the reason for this blog post is that we have a big announcement to make: tsuki-no-yu, our barrel-style private, bath has been renovated!
This is the only time to enjoy the smell of the fresh umbrella-pine bathtub, so make sure to visit soon!
The first tsuki-no-yu was built in 1999 and made from Japanese umbrella pine (koyamaki, in Japanese) from Kiso, Nagano Prefecture. We were told at that time that the bathtub could be used for 20 years with no problems.
Just as we were told, the tub held up well for 19 years during which time it was used by innumerable happy guests. We noticed as tsuki-no-yu entered its 20th year, however, that the wood had thinned and the joints connecting the bottom plank to the side planks were beginning to show some wear. That's when we decided to retire the first-generation tsuki-no-yu and install a new tub made in Nara Prefecture.
Below are some pictures from the renovation.
With installation finished, we christened the new tub with fresh onsen water
There are three private open-air onsen baths (tsuki-no-yu, kaede-no-yu, and sakura-no-yu) at Shima Onsen Kashiwaya Ryokan, all of which are free for guests to use as often as they wish. Whether it's the stunning snow of winter or the fresh green of spring, the autumn leaves in autumn or the beautiful night sky all year round, there is always something to enjoy in our private open-air baths.
We hope all our international visitors get a chance to enjoy onsen, a vital part of Japanese culture. We're sure it'll be an unforgettable experience.
If you interested in Japanese style Onsen, Please click here
Shima Onsen Kashiwaya Ryokan >