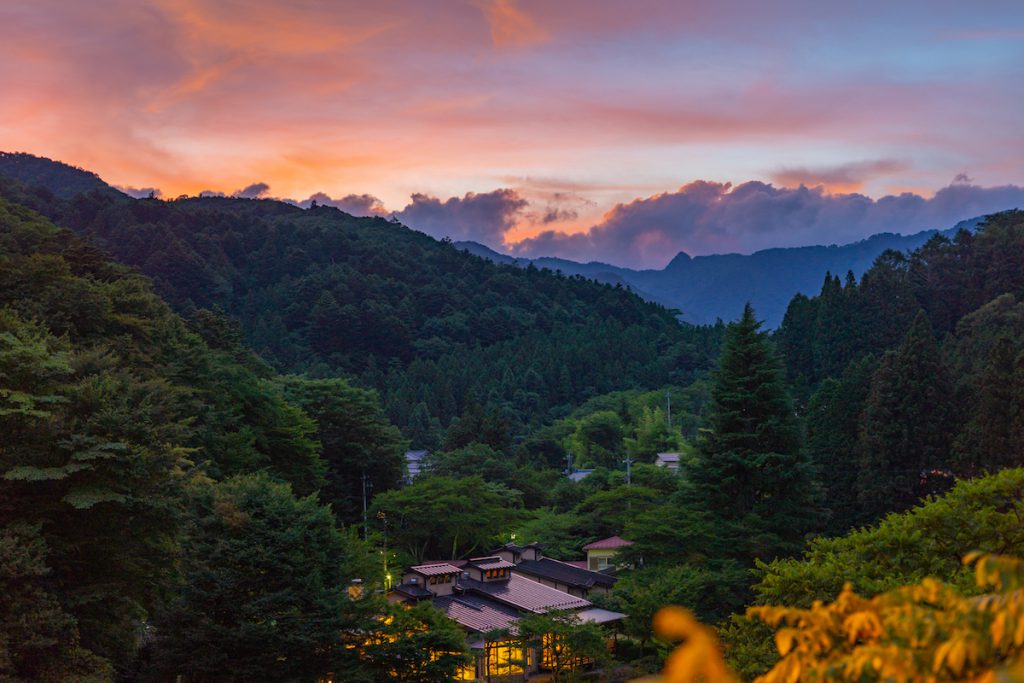 When you come to Japan, where would you like to go? Maybe to Tokyo, one of the biggest cities in the world. Or to Kyoto, full of ancient shrines and temples. Tokyo Disneyland and Universal Studios Japan are major draws, and then there's Mount Fuji…
This country is full of so many things to see and enjoy.
Overseas guests who stay with us here at Kashiwaya Ryokan in Shima Onsen tell us that they've come from Kyoto or that their next stop is Hiroshima, or that they're on their way to Nagano to see the Snow Monkeys, or Matsumoto Castle. It's amazing how many places they visit while they're in Japan.
Visitors who have already enjoyed most of their trip tell us how glad they are to have arrived at such a quiet, relaxing place. They say they feel far away from the hustle and bustle of the rest of the world.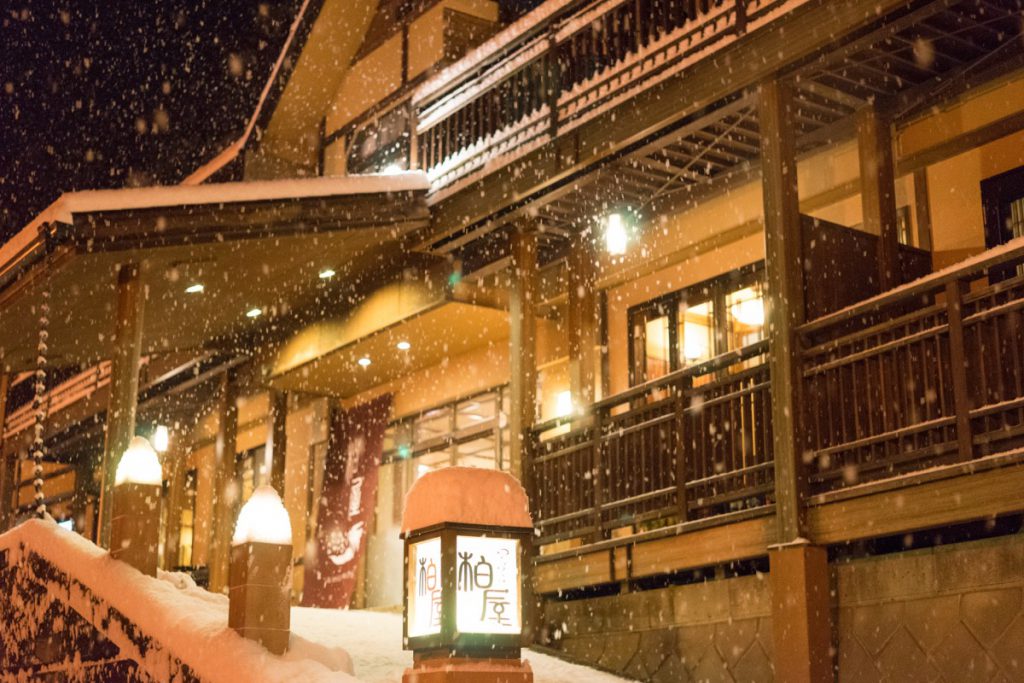 In fact, Shima Onsen has long been known as a place "to wash away the dust and dirt of the world," where guests can relax, enjoy the healing waters, and take a break from their cares. Visitors from abroad usually don't know about Shima Onsen's reputation, but we don't think it's a coincidence that they feel the same way about it Japanese have felt for hundreds of years.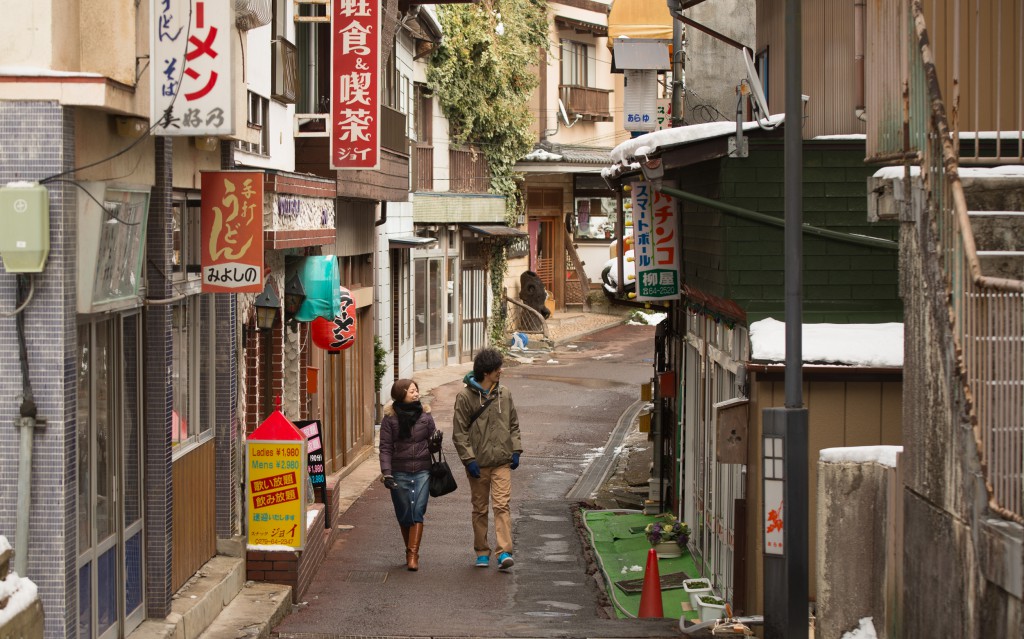 Guests are delighted, of course, with our three private baths where tattoos are allowed, Japanese cuisine, Japanese-style accommodations and the service provided by our staff. We suspect, though, that their favorite part is the quiet of Shima Onsen, and its old-fashioned Japanese atmosphere.
Words we often hear from our guests are "relaxing," "peaceful," and "quiet."
Here's a suggestion for travelers: choose Shima Onsen Kashiwaya Ryokan for the last night of your trip to Japan. Read here about the experience of one of our satisfied customers.
Money well spent, perfect way to end my Japan trip.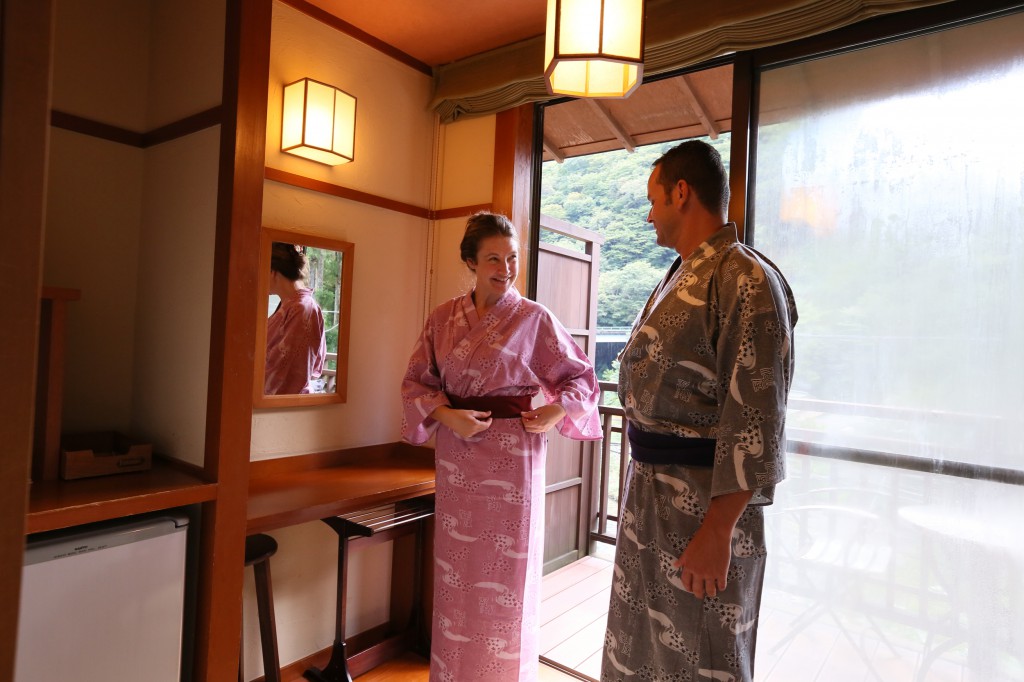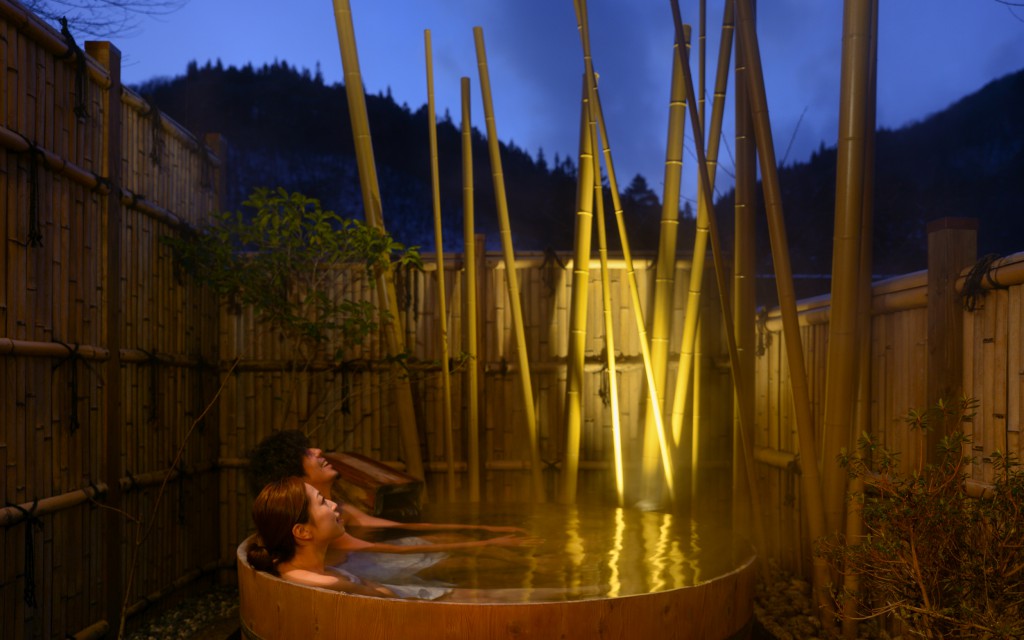 Put on a cotton yukata, enjoy a traditional Japanese dinner in your room and soak to your heart's content in our three private baths. Think back over the highlights of your trip as you rest up in this quiet country onsen. The next morning, you'll feel refreshed and ready to head for the airport. We'd love for our guests to have a stay like this at Kashiwaya Ryokan in Shima Onsen.
Shima Onsen is in the northwest corner of Gunma Prefecture, a three-hour trip from Haneda and Narita airports. A morning shuttle bus will get you to either airport in plenty of time for evening flights.
Read this article for more details on airport access.
Wash off the dust of your travels at Shima Onsen, and head home in high spirits.
We'll be looking forward to seeing you when you're in Japan!
If you interested in Japanese style Onsen, Please click here
Shima Onsen Kashiwaya Ryokan >