It is an quiet onsen resort which is located along the clear water of Shima River. The hot spring, which takes its name from the word "shima", meaning "40,000", is said to cure 40,000 types of illness.
The traditional ambiance with a nostalgic charm is very popular among visitors. In recent years, Shima Onsen has become famous for its ryokan, which served as one of the models for the onsen ryokan in the full-length animated movie, "Spirited Away."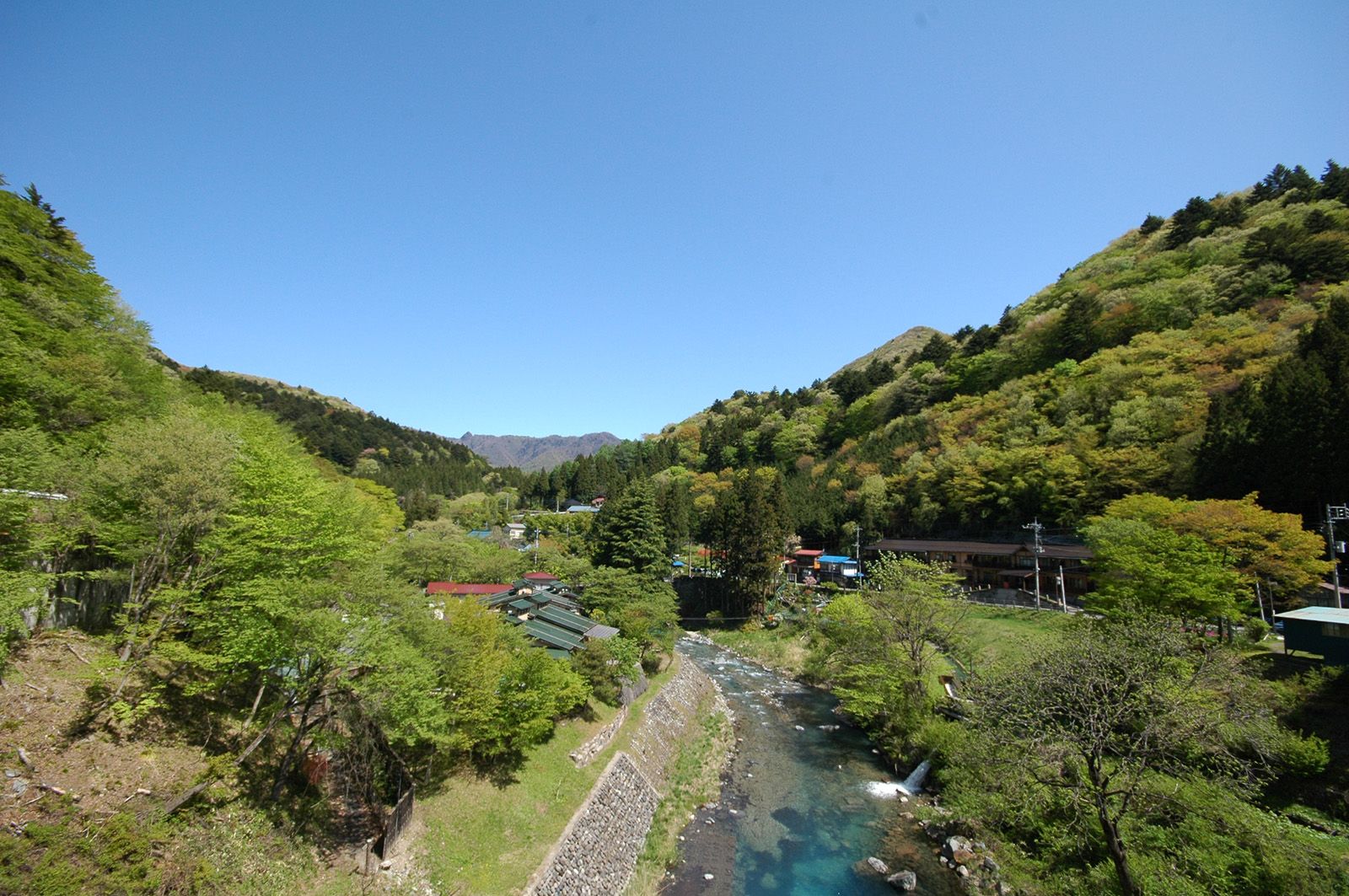 Tradition of Shima onsen is very old and nobody knows exactly, however, there are episodes, such as Shogun of the time, Sakanoue no Tamuramaro, discovered it at Ezo conquest during Enryaku period (from A.D. 782 to 806) according to a legend, and Usui Hyuganokami Sadamitsu, a vassal of Minamoto no Raikou, discovered it when traveling From Echigo country to Ueno country in Eien 3 (A.D. 989).
The legend is like this. Usui Hyuganokami Sadamitsu was spending time by chanting while he was camping in the middle of the journey. Then suddenly, an unfamiliar child appeared and left mysterious surrender, "I bestow you a holy onsen that cures 40,000 diseases as I was moved by your sincerity of chanting. I am a divine spirit of this mountain." Although Sadamitsu was almost falling asleep, he examined the peripheral in a hurry, and found onsen gushing out there.
According to these legends, it is likely that onsen had been known before the 10th century.
It was during the Warring States Period of the 16th century when Shima onsen ryokan was full-fledged open. The length of history is also a proof of the height of efficacy. It is said that when taking Shima onsen, it demonstrates wonderful effects on improving skin diseases, such as atopic dermatitis or burns, and poor physical condition of gastrointestinal system disease. Thus, Shima onsen is highly acclaimed as a premier Toji place. In addition, skin effect is also outstanding, thus many female customers also visit for cosmetic purposes.
Shima onsen is a spa town, and there are more than 30 accommodations along Shima river. One of them is "Sekizenkan main building," which is said to be the existing Japanese oldest Yuyado architecture.