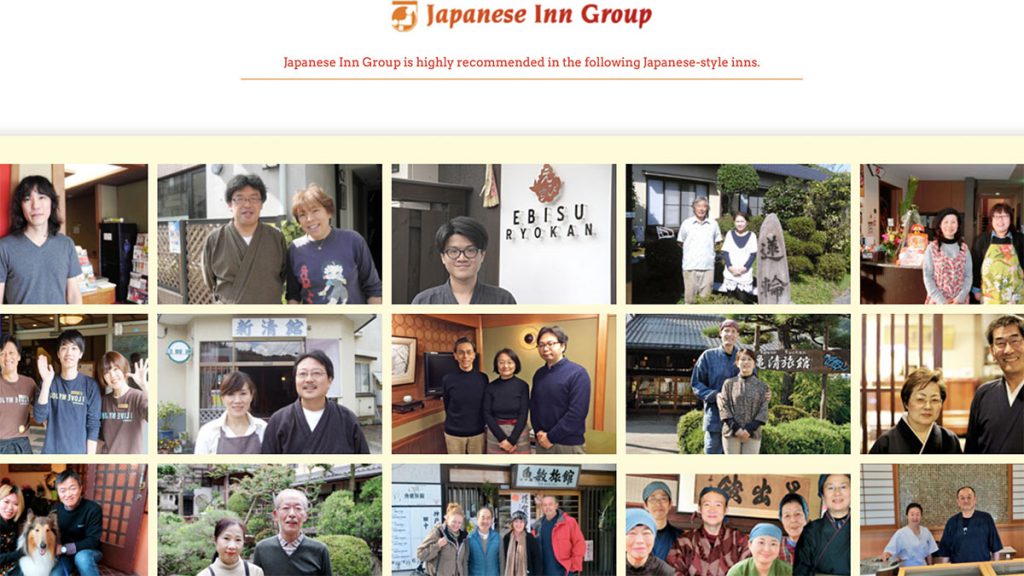 We would like to take a moment to introduce the "Japanese Inn Group," of which Shima Onsen Kashiwaya Ryokan is a member.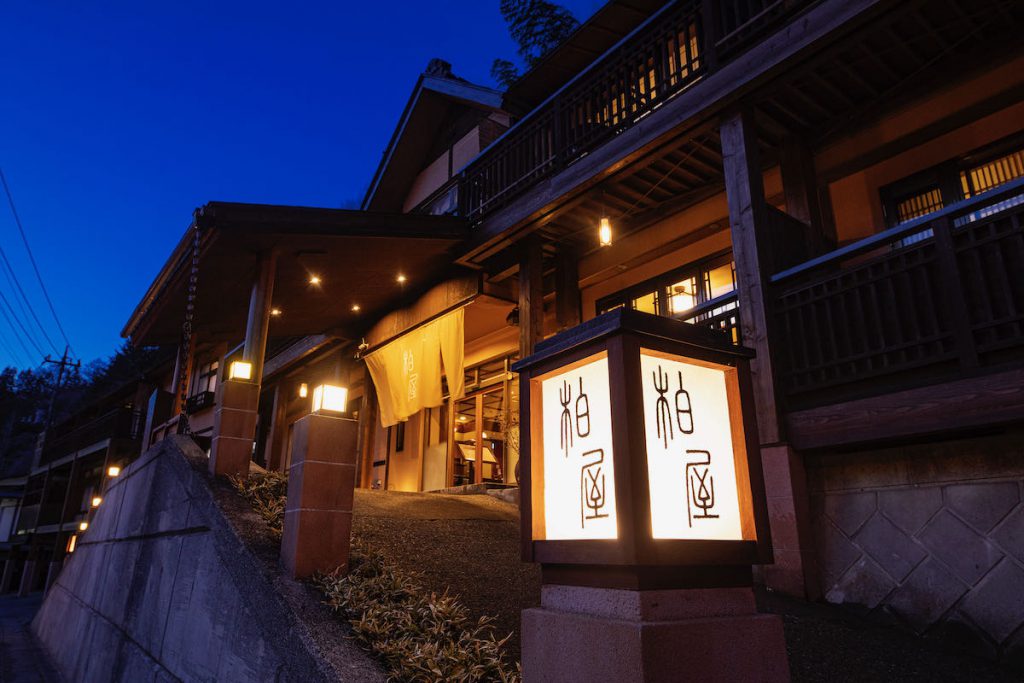 The Japanese Inn Group is a group of small Ryokans born in 1979 to welcome guests from abroad and Japan with Japanese hospitality.
Member's ryokans are homey, reasonably priced, and run by families.
The 46 members of group spread throughout Japan have many fans both in Japan and abroad.
The number of ryokans (Japanese inns) in Japan is a whopping thirty-eight thousand nationwide (as of 2017).
There are many types of accommodations in Japan. Japanese inns especially have been loved by many people all over the world for a long time. What is the difference between Japanese inns and other types of hotels? According to the legal definition, ryokans (Japanese inns) feature Japanese-style buildings with traditional furnishings. 
They are widely varied when it comes to size, cost and style. Some ryokans are large with hundreds of rooms and cater to large groups. Some are for business travellers for an extended stay. There are also luxury Japanese inns costing one hundred thousand yen or more per night.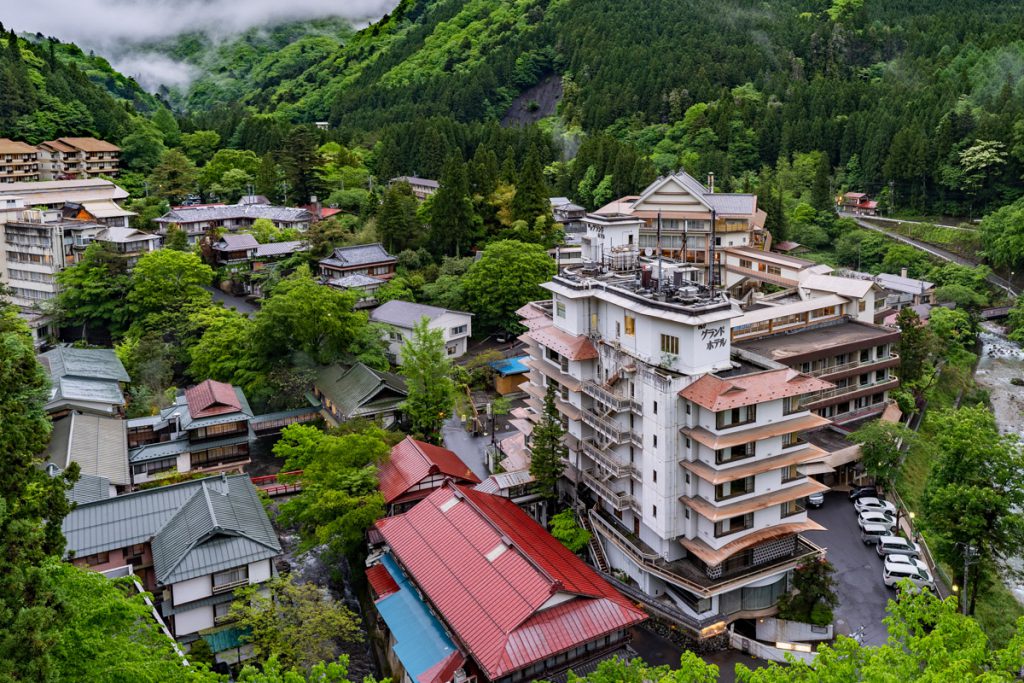 More than forty years ago, in 1979, the Japanese Inn Group was established, consisting of small ryokans with fewer than twenty rooms each. It is known on a nationwide scale and has been welcoming travellers from all over the world with great hospitality.
The number of visitors to Japan from overseas was about 1.1 million annually in 1979, relatively low compared to recent numbers. It is only 3.4% of that in 2019, which reached 31.9 million, the highest number on record. Japan was not an internationally popular holiday destination when the group started operating.
Some features of the yado (ryokan), or Japanese lodges, of the members of the Japanese Inn Group are as follows:
A small family-run ryokan with a homely atmosphere.
An inn with a customer-friendly, homey environment with face-to-face interactions between customers and the owner.
Must have a Japanese-style room.
Reasonable budget system.
Having members all over the country.
The internet and even fax machines were not widely available when the group was established.
No doubt, you can imagine how inconvenient it was to look for a hotel to book without these. It was hard for the customers and the owners as well.
Here is an actual episode told by an owner who has been a group member since its formation. One day, he received a letter saying, "I want to stay at your ryokan," so he wrote back. But the customer had already arrived at the hotel before the reply letter reached him. Such a thing was not unusual in those days.
We have modern technology now, making it much easier to make a reservation for a room anytime, anywhere with a computer or smartphone.
But I hear from many travellers that it's hard to know which hotels are good to stay in and what types of hotels are available in Japan when planning a trip to the country.
Of course, it's a good idea to choose a western-style hotel, such as a well-known chain hotel, for its amenities and convenience.
If you're looking for inspiration on where to stay for a truly memorable Japan trip, we recommend the remarkable Japanese inns that have a long cultural history.
The experience of the ryokan is not limited just to the style of the rooms. You can enjoy chatting with the owner and the staff at a small, cosy ryokan, enhancing your experience and making it more memorable. The Japanese Inn Group is an excellent choice for travellers who want to enjoy a more traditional, local experience when visiting Japan.
We recommend staying at the Japanese Inn Group hotels, providing you with travel inspiration!