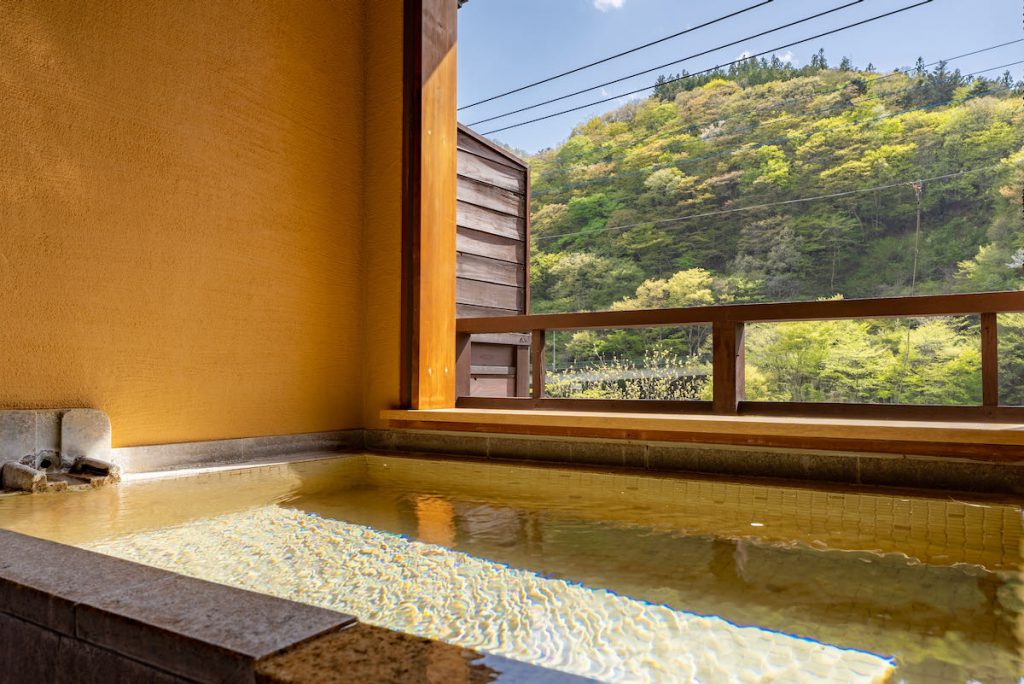 Shima Onsen Kashiwaya Ryokan underwent a large-scale renovation in March 2021.
We would like to introduce a newly refurbished room.
Please refer to it for your next trip to Japan.
Today, I would like to introduce one of the two guest rooms, Hana, with an open-air onsen bath (the other is Kame).
The name of the room, Hana, means "flower." It is the most popular room that features an open-air bath flowing from a local spring hot water (natural onsen) source.
It also has a Japanese-style living room with low twin beds.It had minor renovations to extend the bedroom, without changing the standard layout, to make your stay more comfortable.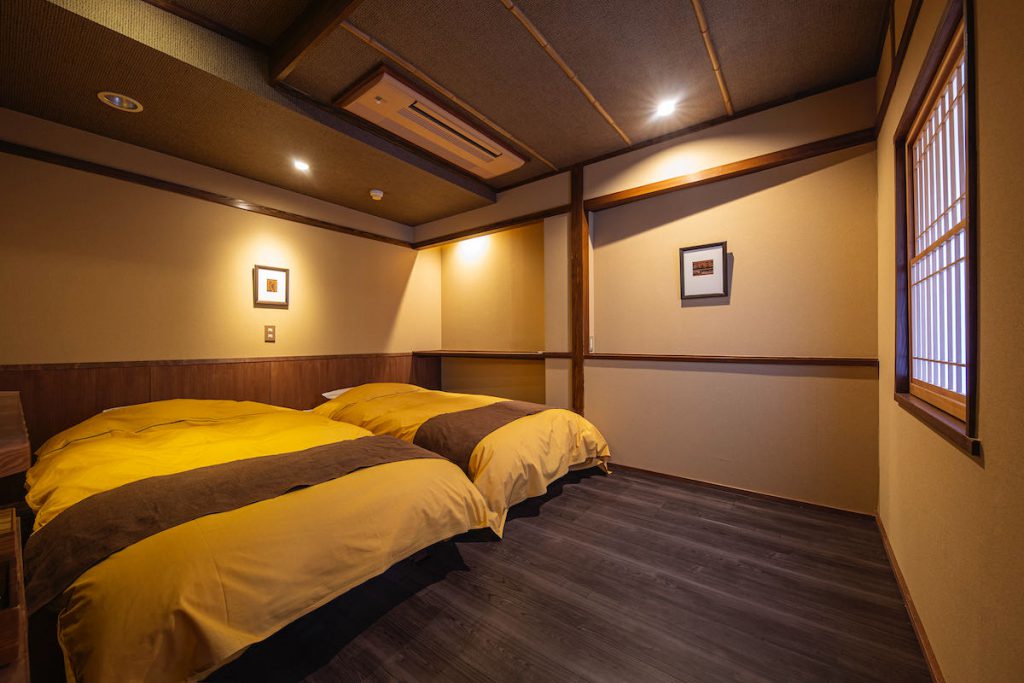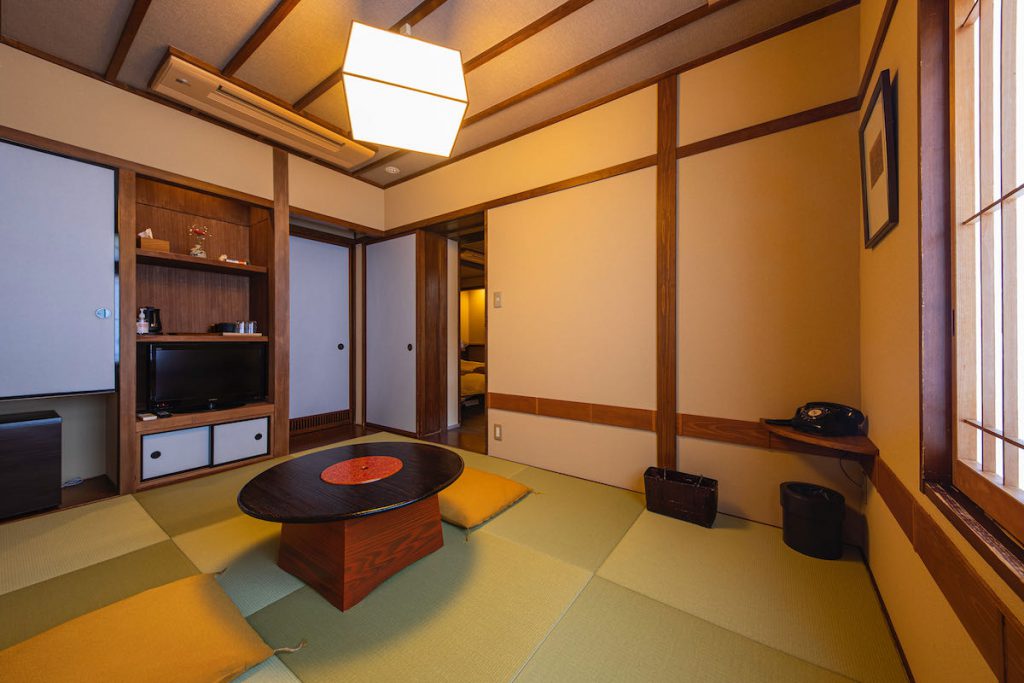 This compact yet relaxing Japanese-style room has a round-shaped brazier table made by a local craftsman.
The twin bedroom is more spacious than before, so you can store large-sized luggage without it taking up too much space in the room.
It is also beautifully decorated with a framed picture. Its pattern is the same as those used to dye kimonos during the Meiji era.
The retro mosaic tiles are used in the open-air bath using fresh, natural hot spring water.
You can see the mountains of Shima Onsen with different appearances depending on the season, such as fresh greenery in spring, red leaves in autumn, and snowy scenery in winter.
Have a pleasant and comfortable stay in the newly-refurbished room, Hana, with an open-air bath while warming yourself in the hot spring during your Shima onsen holiday.
Book the Hana room with an open-air bath
If you interested in Japanese style Onsen, Please click here
Shima Onsen Kashiwaya Ryokan >