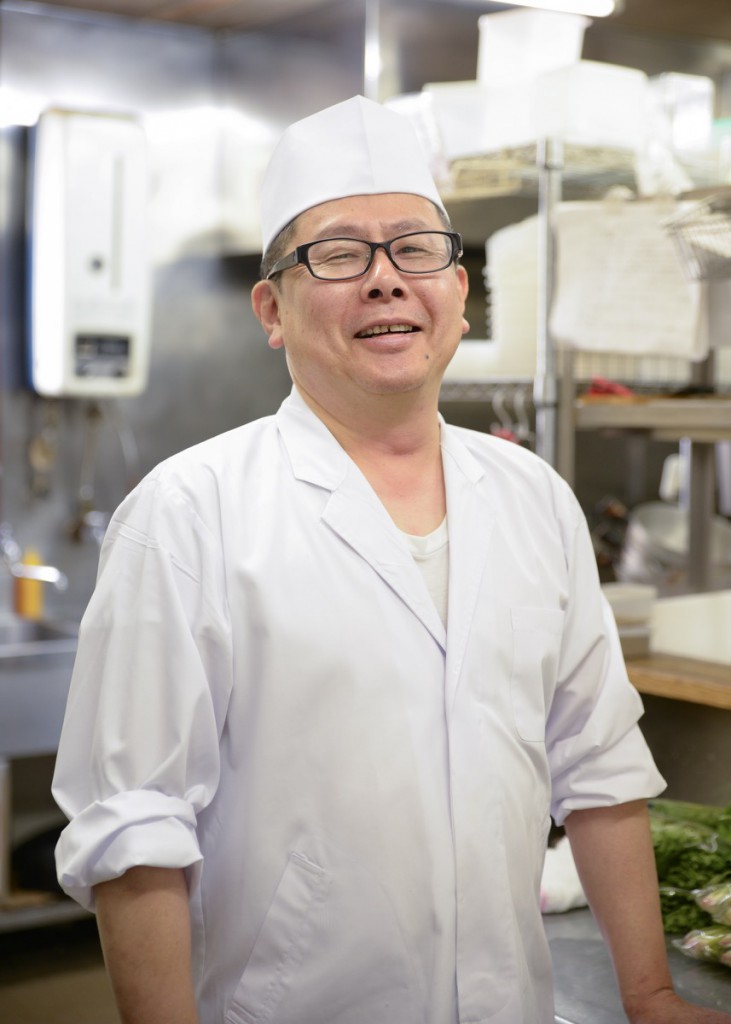 Tetsuo Inoue / Our chef
First of all self-introduction
I am Tetsuo Inoue, served as a chef since 2011.
When I first became a member of Kashiwaya Ryokan, what I was surprised the most was that the staff had meeting and discussed everyday how they can please customers.
So I also, as a chef of this Ryokan, am enthusiastically engaged in researching cooking and developing new menus every night to deliver joy and surprise to our customers.
My recent theme is mainly dishes, using plenty of vegetables. Meat and fish are not mail role but vegetables are, so that customers can eat meat and fish a little more delicious. This is what I am challenging.
Speaking of challenge, I once have walked from Kagoshima to Tokyo.
I wanna achieve extremely chef road with such inborn strong will.
Name
Tetsuo Inoue
Although born in Tokyo, he had been trained not only in Kanto but also Kansai when he was young. He is a craftsman of this road.
Although initially, all staff thought that he was a silent person, he was just a little shy.
Actually he is really a friendly guy with nice smile.
Interests
JAZZ appreciation, Rakugo storyteller appreciation, old art tour.
His favorite Rakugo storyteller is, Kokontei Shinsho, Katsura Beicho, and Kokontei Shincho.
He taught me that there is a description that a storyteller Sanyutei Encho, called as a god of storytelling, walked to Shima Onsen in Meiji period in a book, "Encho Zammai," which he read because it's about storytelling.
Favorite food
Indeed, he is a chef.
He loves materials, which likely go well with Washoku!
Bamboo shoots, radish, redness of tuna, tasty dried fish ..
What He is Good at Other than Cooking
Walking.
As he told in the self-introduction, he had walked from Kagoshima to Tokyo for 40 days when he was young.
It is exactly the "master of the walk."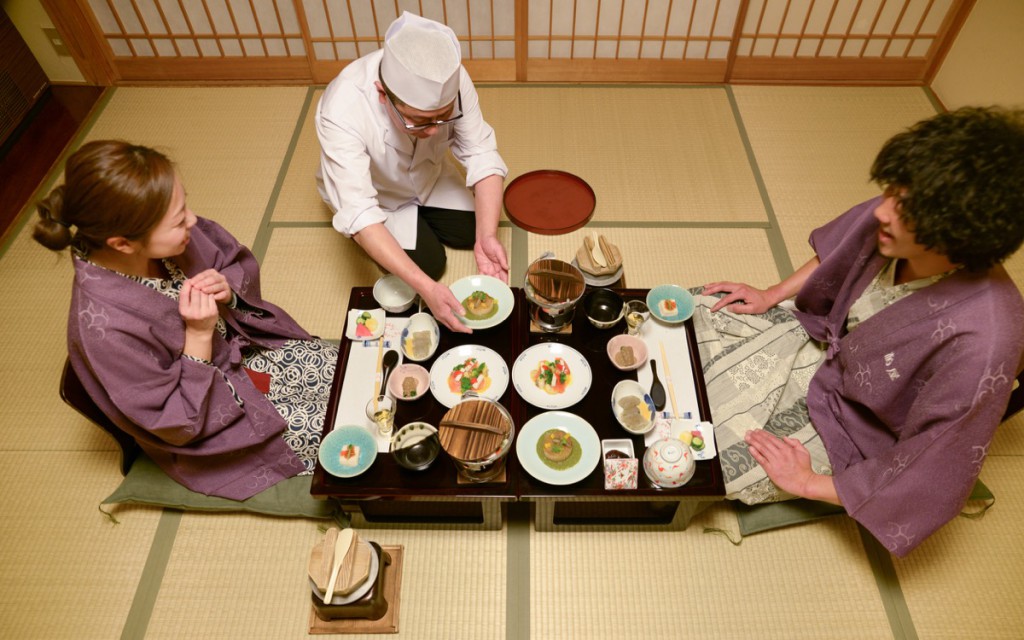 Short Message to the Readers
I (Inoue) feel like what I have done has come to match with the trend of the times, the health boom.
If you get tired in a city, please refresh at Shima Onsen.
I look forward your visiting, cooking body-friendly cuisine.