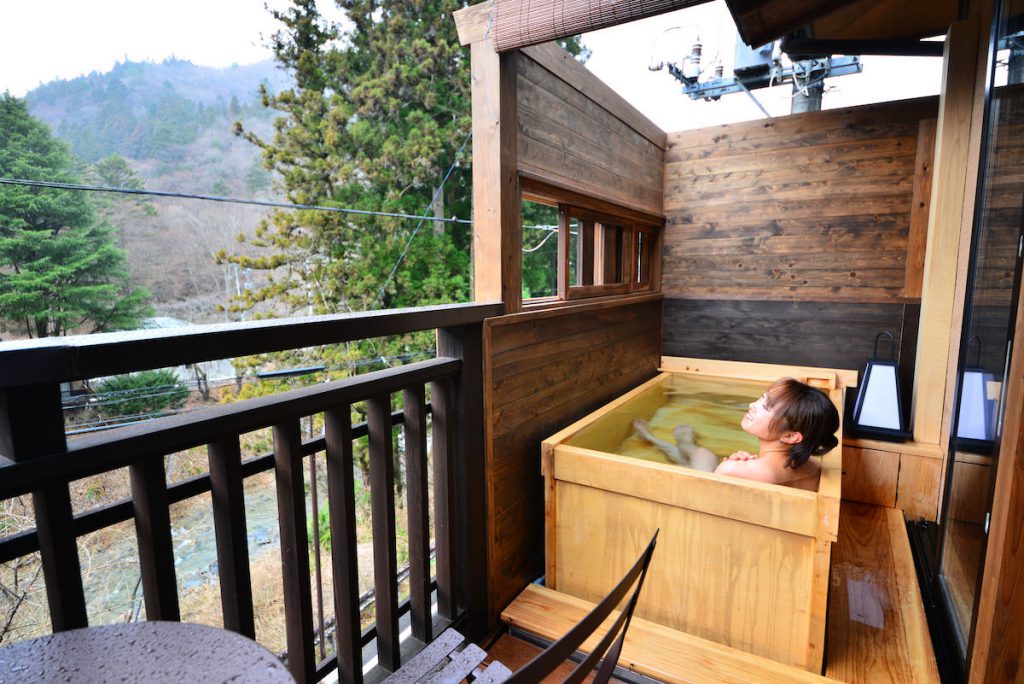 Shima Onsen Kashiwaya Ryokan underwent a large-scale renovation in March 2021.
We would like to introduce a newly refurbished room.
Please refer to it for your next trip to Japan.
Today, I would like to introduce one of the two guest rooms, Kame, which features an open-air private onsen bath.(the other is Hana)
It is popular among customers, especially from overseas.
It used to be located on the first floor and now has a new appearance on the second floor after being fully renovated.
It provides our guests with a Japanese-style room the size of ten tatami mats and a Showa-retro-style veranda.
It also has a shower room and an open-air onsen bath, using fresh hot spring water (natural onsen), located on the terrace.
It also features a walk-in closet. It has sets of Japanese-style beds (futons), wrapping you in a comfortable and warm atmosphere.
On the terrace, the open-air bathtub is made of a tree considered treasured in Japan, a kiso-hinoki, accommodating you with a pleasant aroma and a warm ambience.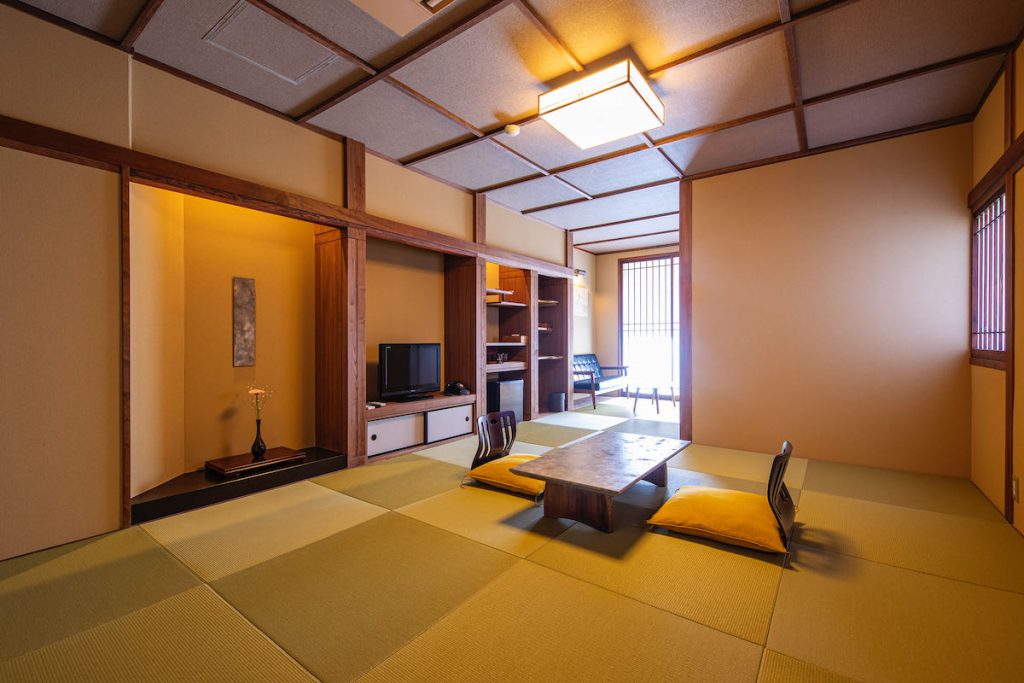 There is also a separate shower booth. This Japanese-style room features tatami mats and has a low table, floor decorations, and an alcove made by local craftsmen.
The name of the room, Kame, means "turtle." There is a Japanese proverb that says, "a crane is 1000 years, and a turtle is ten million years." The turtle is said to be a happy animal which symbolises longevity.
Have a pleasant stay during your holiday in the new room, Kame, with its open-air bath while warming yourself in the hot spring in this stunning countryside onsen resort.
If you interested in Japanese style Onsen, Please click here
Shima Onsen Kashiwaya Ryokan >