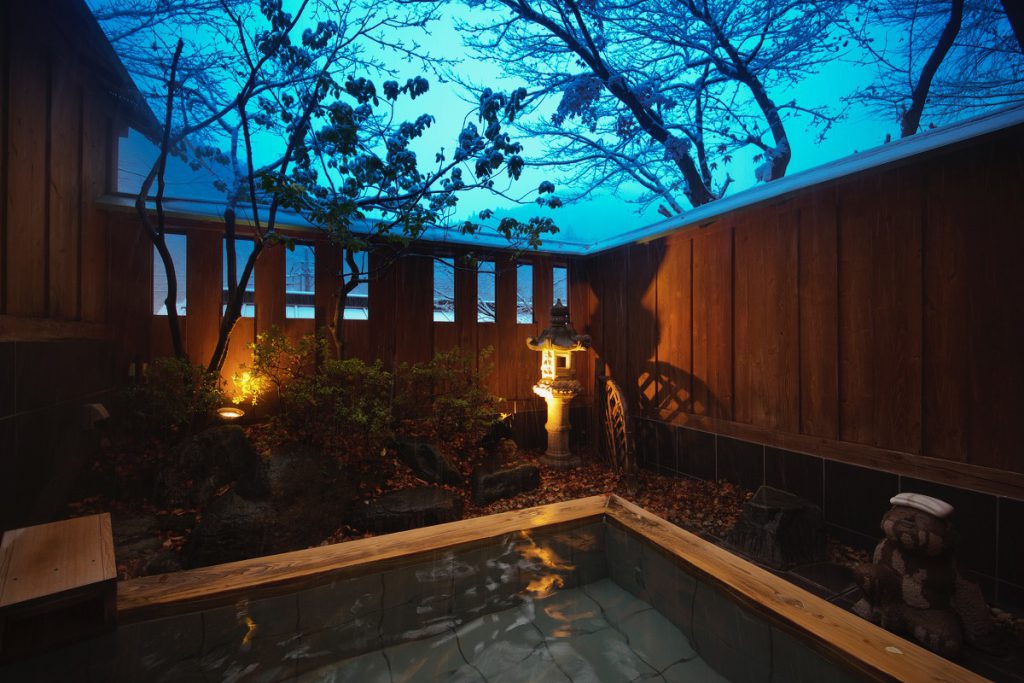 Shima Onsen Kashiwaya Ryokan has begun a special deal just for ALT's currently residing in Japan. With this special plan, you can save up to (Y)2,000 per guest, and you can use the discount as long as there is at least one ALT in your party! Feel free to bring along your visiting family and friends to experience traditional Japanese lodgings.
We at Kashiwaya Ryokan made this plan for two reasons. First we think it would be a shame if the ALT's in our community and throughout Japan lived here without experiencing a traditional onsen ryokan, an important part of Japanese culture. Second, we guarantee the highest service so that you can thoroughly enjoy your stay in hopes that whenever you return home, whether to visit or to move back, you might share your experience with your friends and family.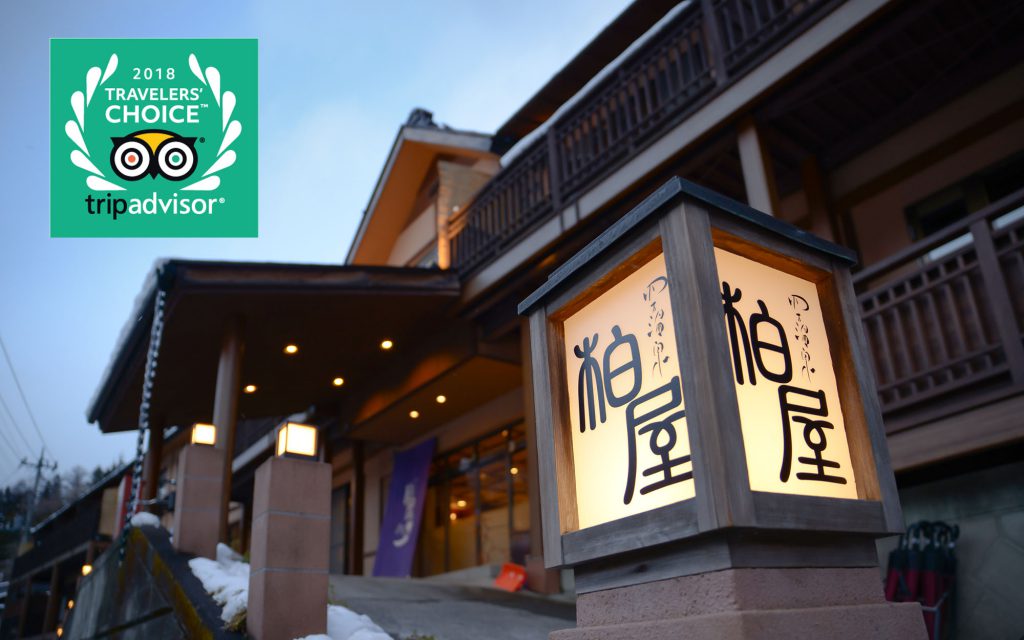 Shima Onsen was once a popular place to come for the curative properties of its waters. Extended stays in onsen towns for health and rehabilitation ("toji" in Japanese) was the original purposes of hot springs in Japan. As such, this is an important part of onsen culture. The town is surrounded by natural beauty and is much the same as it was 50 years ago, giving this onsen resort a nostalgic "old Japan" feel.
Shima Onsen boasts the oldest onsen ryokan in Japan and the onsen temple Yakushido, both of which still stand today, not to mention the stunning natural beauty of the area. The vibrant blue of the rivers and lakes in the area are lovingly called "Shima Blue," and if you're lucky you might run into a wild Japanese serow (goat-antelope) or monkey.
Toji — Onsen Travel for Health (
Health Benefits of Onsen
)
Toji refers to a relatively long stay (usually more than one week) at an onsen for the purpose of medical treatment or recuperation. There are records of this type of medical treatment dating as far back as the Kamakura Period (12th-14th centuries), and they say that there are various health benefits to bathing in onsen waters.
Shima Onsen Kashiwaya Ryokan is a popular place to stay for international visitors, and was ranked #9 in a TripAdvisor ranking of ryokan popular amongst non-Japanese visitors.
These are just a few of the reasons for Kashiwaya Ryokan's popularity.
• 3 free private onsen baths and 2 rooms with private open-air baths for guests who prefer privacy but still want to enjoy the hot spring water
• Traditional kaiseki meals
• Guests with tattoos are welcome in all onsen baths
• Since we are a smaller ryokan with only 15 rooms, large groups don't stay here, meaning it's always quiet, peaceful, and relaxing
• All rooms are Japanese style rooms with tatami and futon to sleep on, allowing our international guests to enjoy an authentic Japanese experience
We hope you'll take advantage of this unique opportunity to stay at Shima Onsen Kashiwaya Ryokan. We're looking forward to seeing you soon!