Today, we will be introducing the etiquette of visiting hot springs(Onsen) in Japan.
It is no exaggeration to say that Japan is known as the World No.1 hot spring country.
There are 2983 Onsen (hot spring) towns, and there are 27297 hot spring locations all over Japan.
There is a description about hot springs in Japan's oldest history book, 'Kojiki', that was compiled in 700 A.D. From this we can tell that hot spring culture has been with Japanese people for a long time.
In the long history of Onsen, Japan's own hot spring culture has changed, and in that culture, there are manners and etiquette that people follow to try not to cause any troubles for other hot spring users.
Let's see the manners and etiquette of using hot springs in Japan with a little bit of jokes then!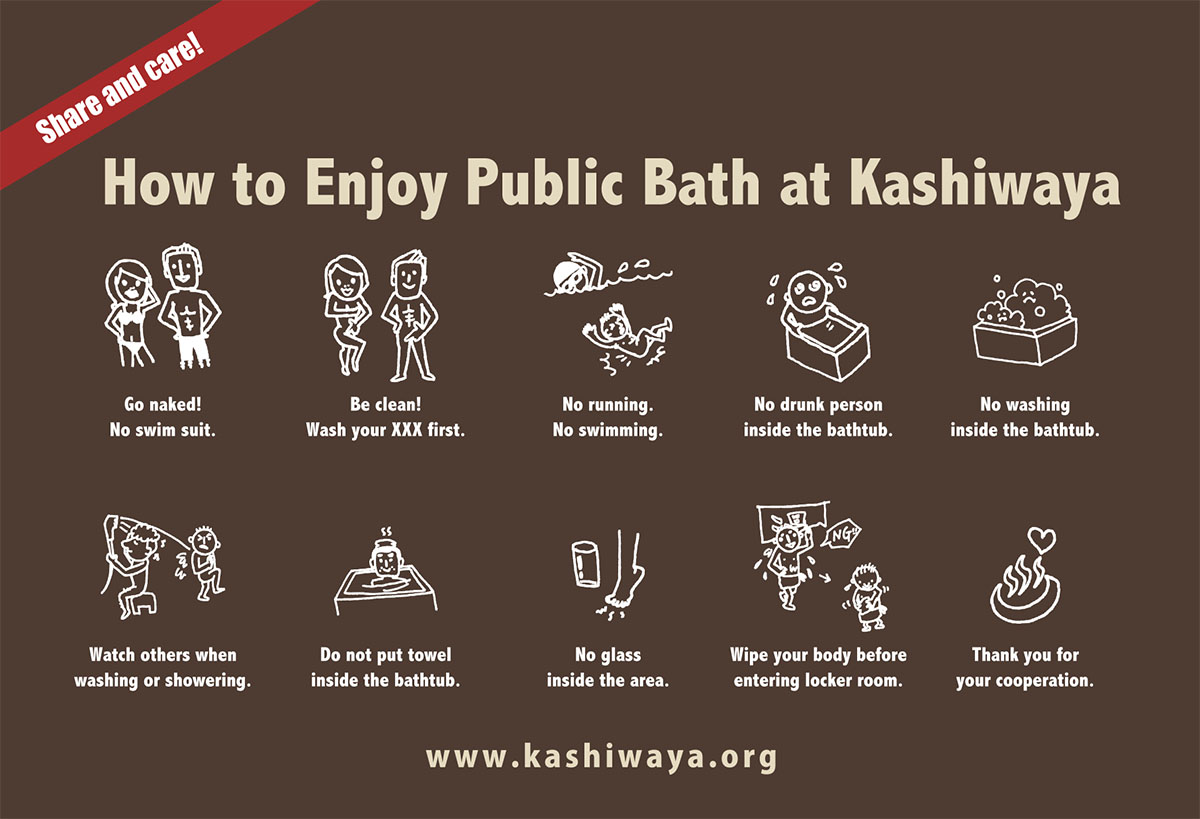 Before that…
So many people are questioning whether they can go to hot springs in Japan if they have a tattoo.
We, 'Shima Onsen Kashiwaya Ryokan', are tattoo friendly. Therefore, anyone with or without tattoos can enjoy all of our hot springs. However, there can be no doubt that many hot spring places do not accept people with tattoos.
Please read the article 'hot spring and tattoo' for the further details.
Let's see the manners and etiquette!