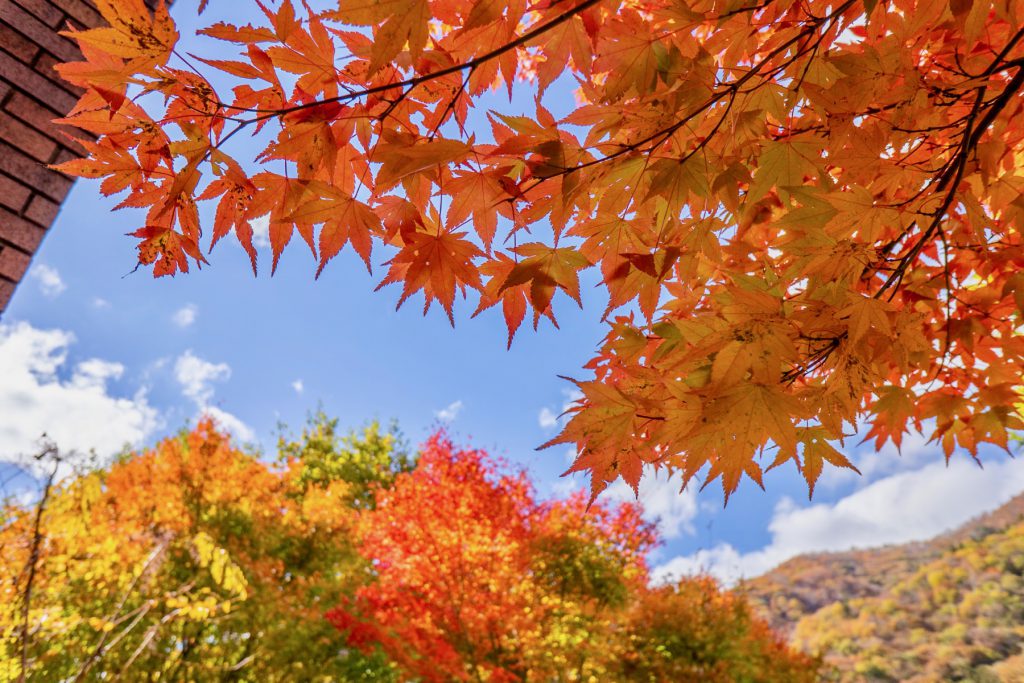 Contents:
– Kanto's Top 10 Locations for Fall Foliage
– Shima Onsen Town and Autumn Leaves
– Things to Keep in Mind for Autumn Leaves
– area map
Introduction
Shima Onsen and the Kanto Region are full of fantastic spots for seeing the gorgeous autumn leaves. Though Tokyo is known as a bustling metropolis, there are actually many areas of Kanto that are filled with natural beauty.
The autumn foliage in Kanto is best seen between September and December, and we believe this is the next best season to visit Japan after the spring cherry blossom season. Now, allow us to introduce some of the best places to visit in Kanto during the fall. You won't want to miss the opportunity to enjoy one of the most appealing aspects of Japan's natural beauty!
Kanto's Top 10 Locations for Fall Foliage
Let's get right into it and start with our ranking of the 10 best places to see autumn leaves in Kanto.
#1: Shima Onsen / Shima River / Okushima Lake (Gunma Prefecture)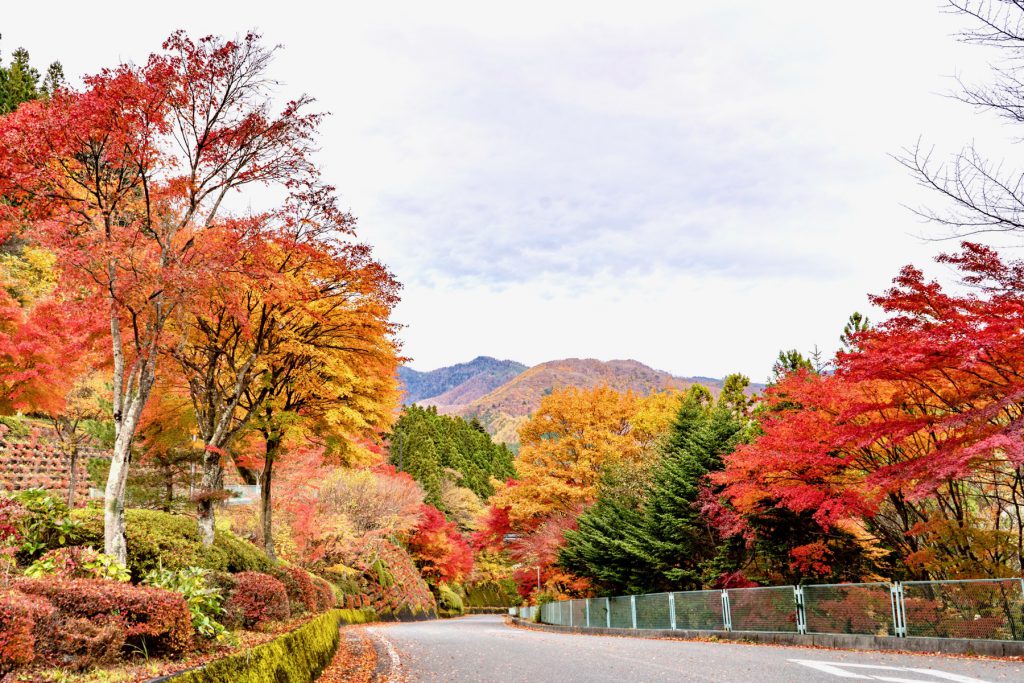 You'll have to forgive us for putting Shima Onsen in the top spot. This is of course where our very own Kashiwaya Ryokan is located, but it isn't an exaggeration to say that Shima Onsen is one of the best spots in Kanto for enjoying the gorgeous hues of fall. After all, we are located right in Joshin'etsu-kogen National Park.
There's a lot to say about Shima Onsen, but we'll get into that after we've finished the ranking. Continue reading →