History of Kashiwaya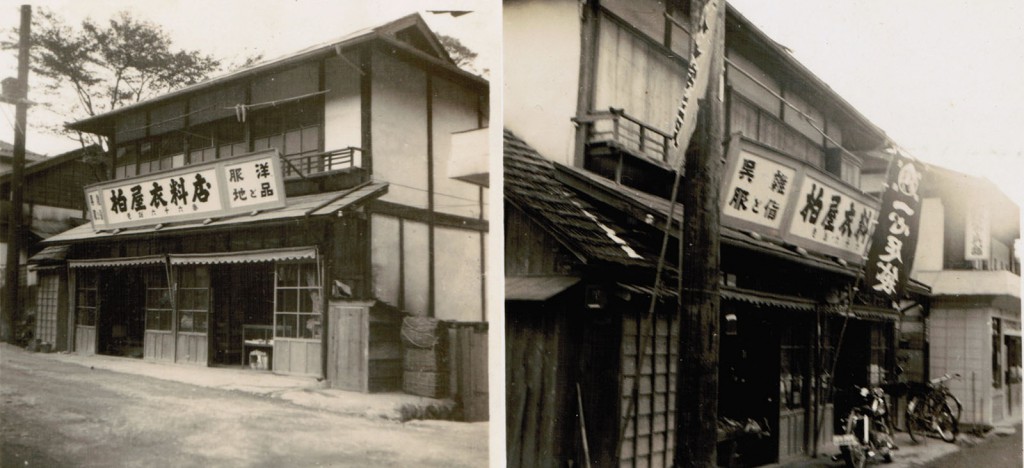 Along with Kashiwaya Café at Shima Onsen Town, Shima Onsen Kashiwaya Ryokan is run by Kashiwaya Ltd., a small company operated by a family.
The founder is Masao Kashiwabara, my (Masuo Kashiwabara) grandfather.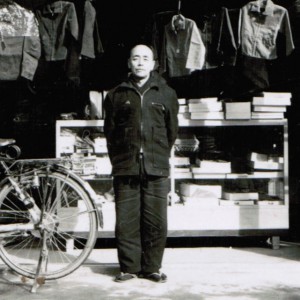 According to historical documents, it is guessed that our ancestors moved from the current Shizuoka prefecture to Sawadamura-Kanobara, about 10km south from Shima Onsen, in the Age of Civil Wars or in the beginning of Edo period (End of 16th century or bigining of 17th century).
We can never know why our ancestors moved from such far Shizuoka prefecture to this countryside village in mountains.
In addition, it seems that our clan was used to be Shugenja (tempest) called Kashiwabara Shugen Daizoin until about Meiji Ishin(19th century).
The history of Kashiwaya starts from the time when Masao moved to Shima Onsen in the end of Taisho period or in the beginning of Showa(1920-1930).
He worked various jobs, such as a clerk of other Onsen Ryokan and char-grilling during a war. After the World War II, in 1950, he founded "Kashiwaya Iryo Shop (clothing)" in the middle of a shopping district of Kirinodaira at Shima Onsen.
As the ear was post war high economic growth and there were many Toji customers, the shop was very crowded.
The roots of this building is the one built by the founder Masao Kashiwabara as a residence in about 1935. It has been renewed several times and is currently used as a shop of Kashiwaya Café.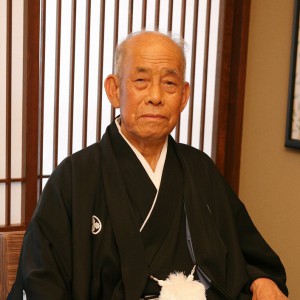 The beginning of Kashiwaya Ryokan is when the second generation Tatsuzo Kashiwabara (my father) opened "Inn Kashiwaya Ryokan" with 8 rooms in Onsen district of Shima Onsen in 1976.
Then, extensions and renovations were conducted, and we currently run it as "Shima Onsen Kashiwaya Ryokan" with 15 rooms.
In 1977, the organization was corporatized, and it became as Kashiwaya Ltd.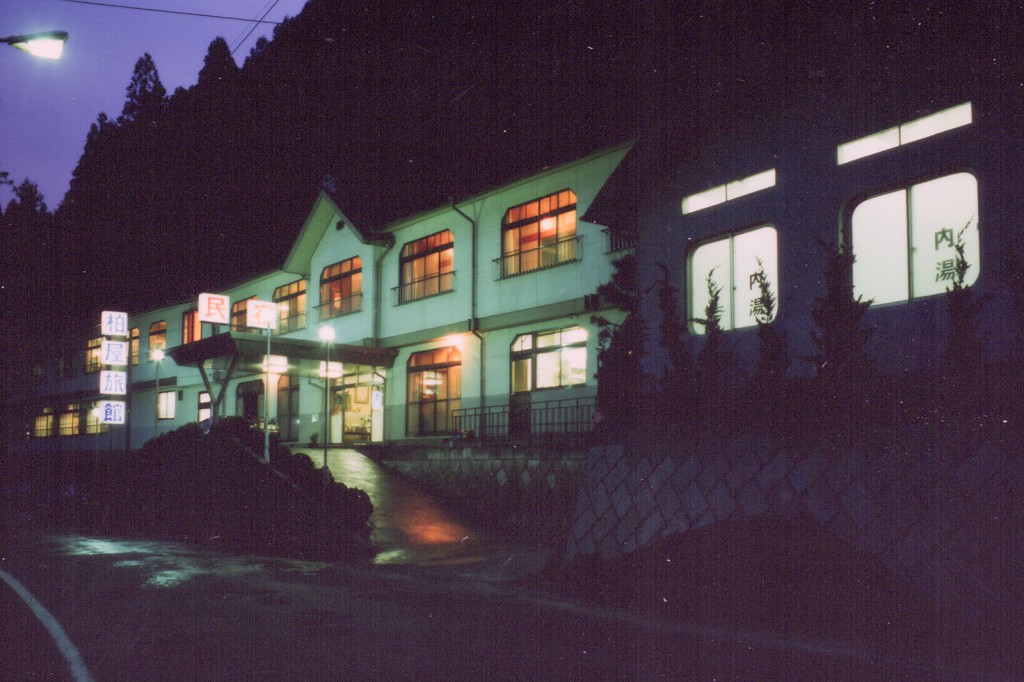 Kashiwaya Ryokan – 1981
Kashiwaya Iryo Shop changed its name to Kashiwaya Yohin Shop (clothing) and used to sell clothing and cosmetics for residents and Toji customers at Shima Onsen until 2002.
Then, in August of the year, it changed to Kashiwaya Café and is under running.
Our Goal
Our goal is to become a company that is small but shines in the area.
Then, we define the direction to achieve it as "Management Philosophy" and "Credo." We accumulate efforts by holding meetings everyday to come close to it.

Kashiwaya Ltd. Management Philosophy
We will keep creating branded Ryokan and shop, which shine in the area and industry, so that customers become enthusiastic fans.
To achieve this, the most important resource is "people."
To become "cool adults," who shine at our each job, our staff respect each other and make an environment perfect for working.
Representative Director Masuo Kashiwabara Profile
The 3rd of Kashiwaya, Masuo Kashiwabara
Born in Shima Onsen.
Graduated Gunma University Faculty of Engineering.
From 1984 to 1997, engaged in developing electronic control for engines and transmissions at an auto parts manufacturer.
Entered Kashiwaya Ltd. in 1997 and became a director. Became a representative director in 2007.
From 2010 to 2014, a chairman of Shima Onsen Association.
My Favorites
Travel, skiing (former Alpine and cross-country racer), running, and cycling.
Recently, photograph is my boom.
Family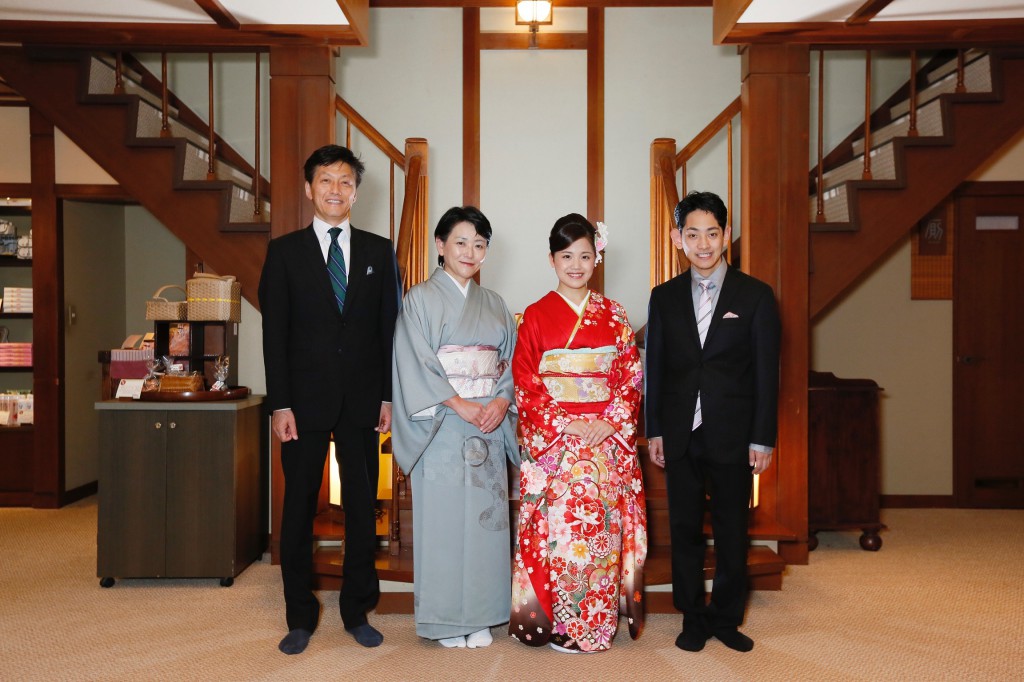 Wife, son, daughter
If you interested in Japanese style Onsen, Please click here
Shima Onsen Kashiwaya Ryokan >