When you go abroad, one of the pleasures of traveling is buying unique things from that country.
So, we have selected some of our recommendations for shopping when you travel to Japan from our own unique point of view and will bring them to you in a series of articles.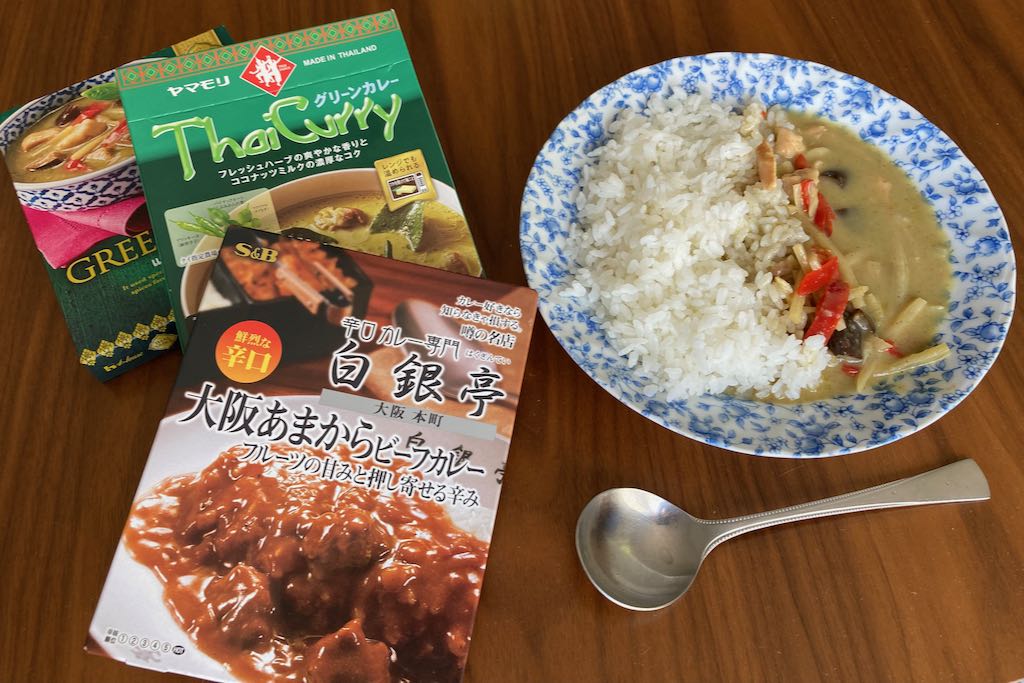 Today is the first in the series, "Ready-to-eat Curry."
How popular are curry dishes in your country?
According to my friends who live overseas, Asian people seem familiar with this food, but there are many people in other countries where it is not so popular.
Everyone loves this food so much in Japan that it is no longer an exaggeration to say it is the national dish.
It is said that Japanese curry came to Japan via England around the end of the 19th century.
Since then, it has evolved in its own unique way, and I believe it can now be called a category of Japanese food.
The basic recipe is "curry rice," a slightly thickened curry served over rice, but there are many curry dishes, such as curry Udon noodles, curry bread, curry Ramen noodles, curry Nanban (curry Soba noodles), and many others.

According to the All Japan Curry Manufacturer Association statistics, each Japanese person eats curry 79 times a year, totaling 10 billion servings per year!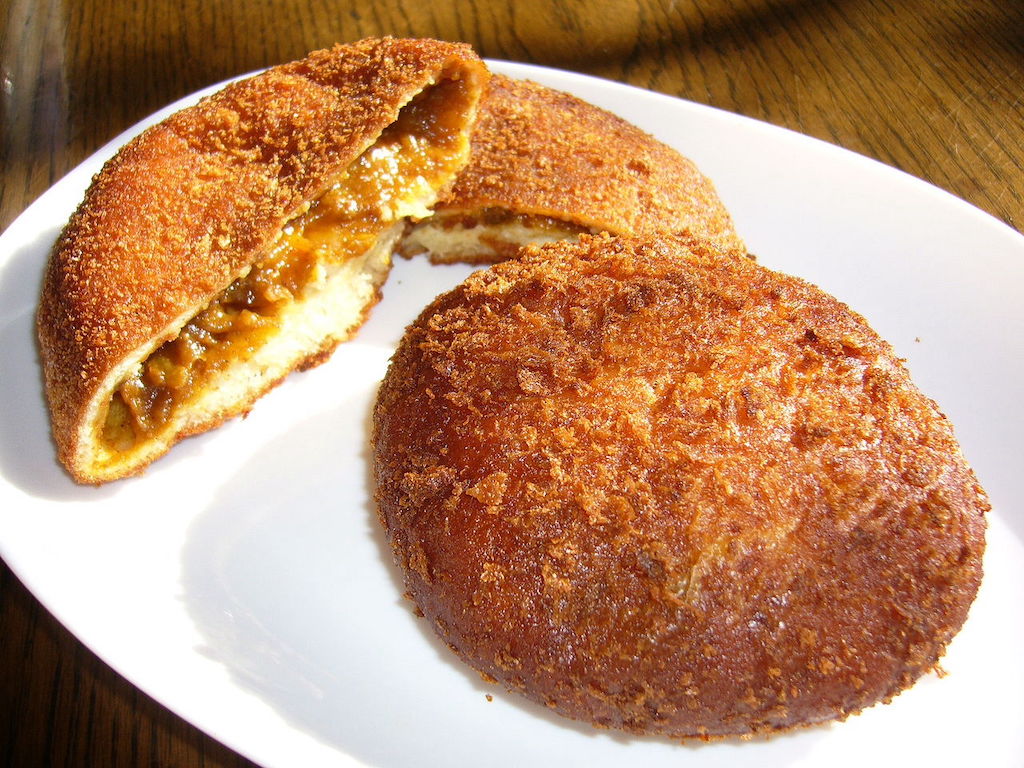 What a curry-loving nation we are!
Curry used to be a one-pot dish in Japanese households, in which ingredients such as meat and vegetables are stewed, and a prepared curry stock is added, but these days in Japan,pre-packaged "Ready-to-eat curry" may be more popular and easier to prepare.
The first ready-to-eat retort curry in Japan is said to be "Bon Curry," which was launched on February 12, 1968.
More than 50 years have passed since then, and it is said that there are now as many as 3,000 varieties of ready-to-eat curries in Japan.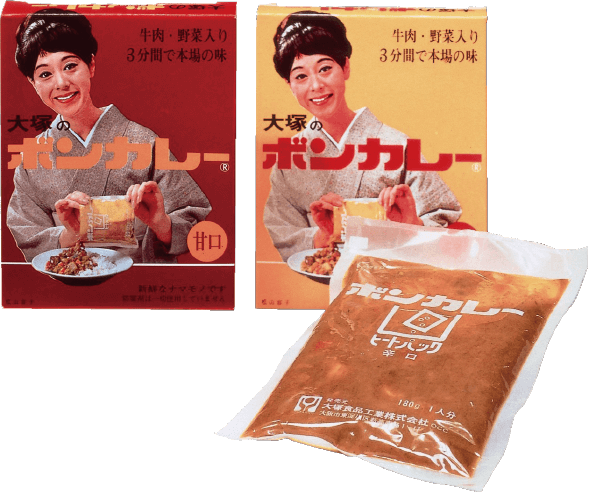 Drop by a supermarket during your travels.
You will find a vast variety of ready-to-eat curry on the shelves.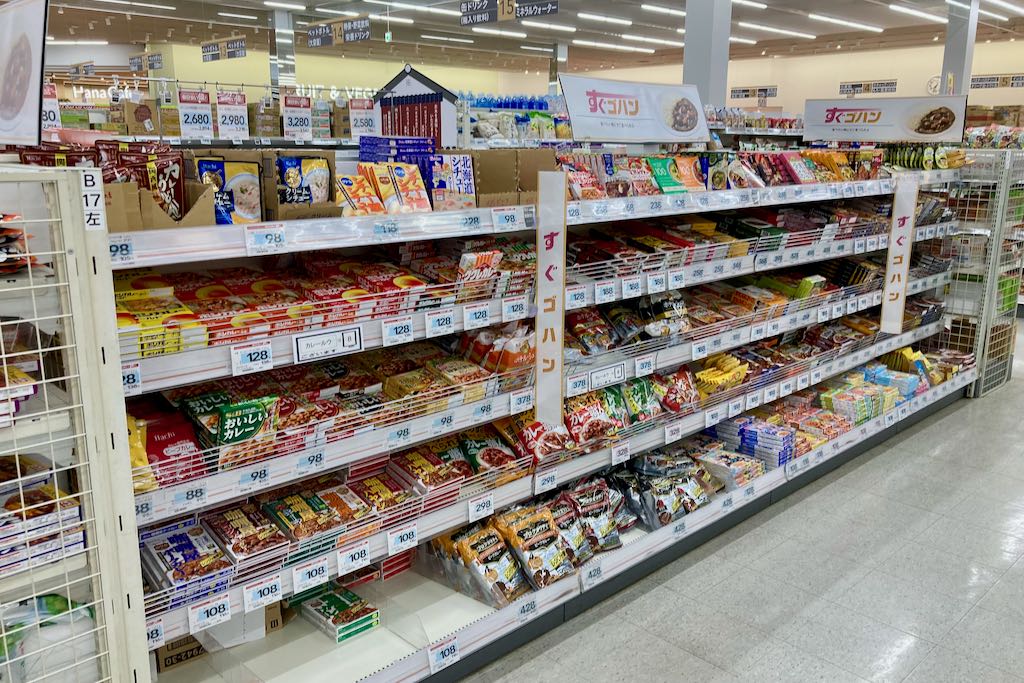 Even convenience stores have several kinds of curry.
Now, then, which one to choose among so many?
So, here are some of our recommended ready-to-eat curries.
We checked various ready-to-eat curry rankings and selected the following based on the number of times they were ranked in the rankings.
No. 1

MUJI Curry Butter Chicken with Fresh Ingredients

無印良品 素材を生かしたカレー バターチキン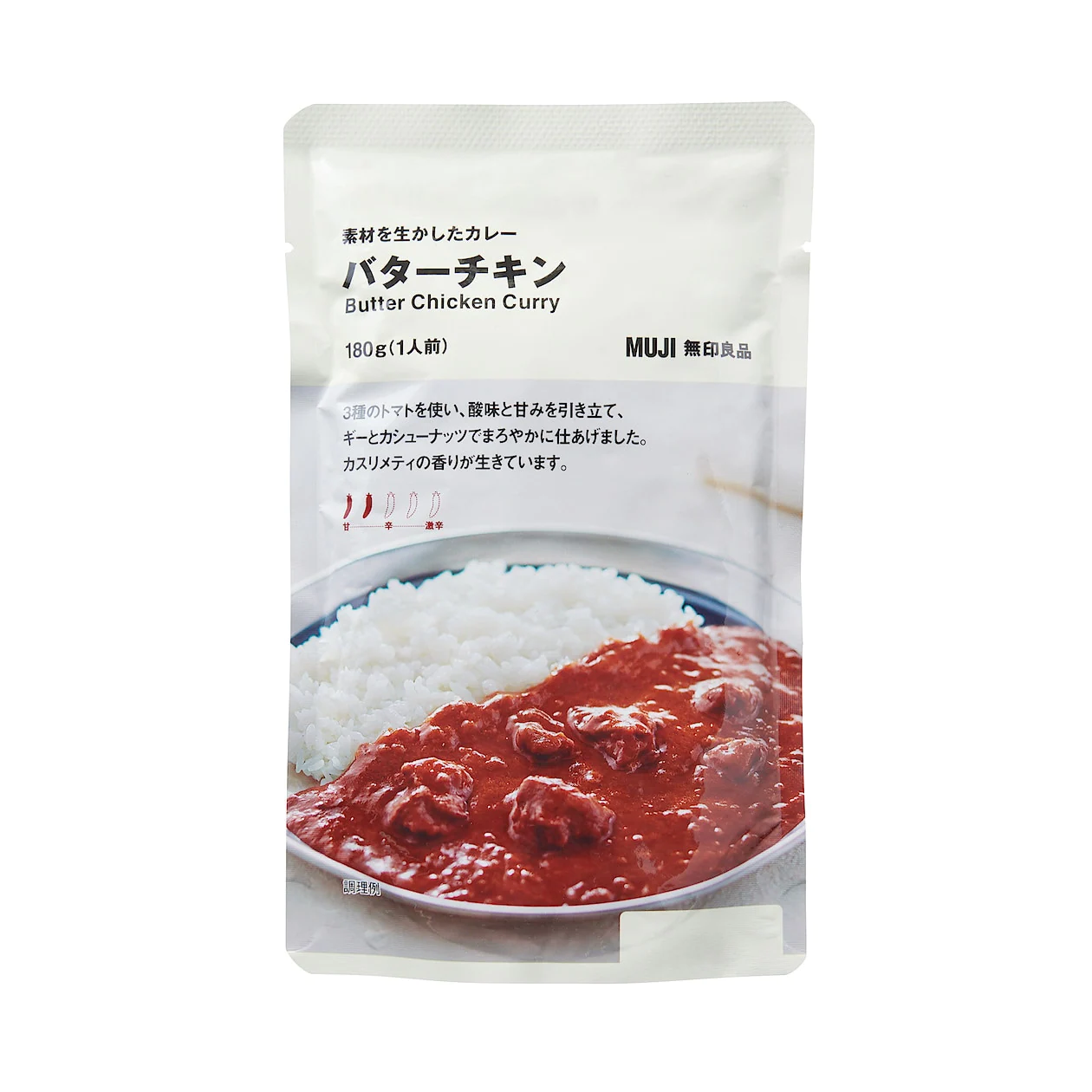 This curry is extremely popular in various rankings.
It is characterized by the acidity and sweetness of three types of tomatoes, the mildness of butter and cashews, the aroma of spices, and plenty of chicken.
It is disappointing that it is not sold in supermarkets because it is a MUJI product.
No. 2

S&B Foods Famous Restaurant of Rumors: South Indian Style Chicken Curry, Shop's Medium Spicy

エスビー食品 噂の名店 南インド風チキンカレー お店の中辛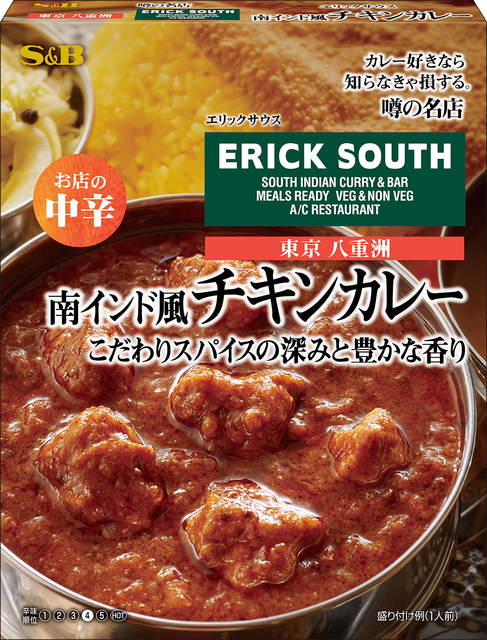 The dish is mellow, with the flavor of slow-cooked chicken and tomatoes combined with the aroma of spices.
No. 3

Otsuka Food Bon Curry Gold Medium Spicy

大塚食品 ボンカレーゴールド中辛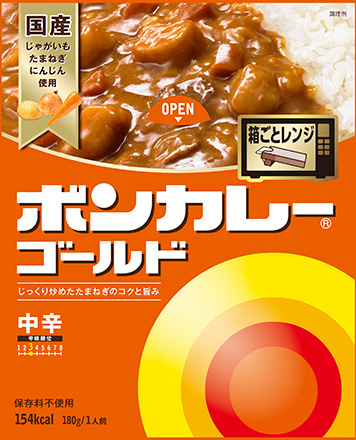 Japan's first ready-to-eat curry brand ranked in.
It is the "ultimate normal" curry for us Japanese.
No. 3

Meiji Ginza Curry Medium Spicy

明治 銀座カリー 中辛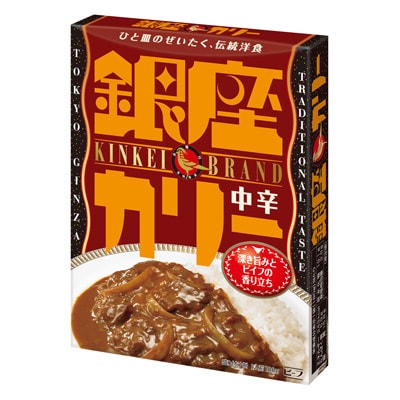 A revival of the "Kinkei Ginza Curry" from 1930. You can taste the atmosphere of Ginza in the early Showa period.
No. 3

Nakamuraya Indian Curry Beef Spicy

中村屋 インドカリー ビーフスパイシー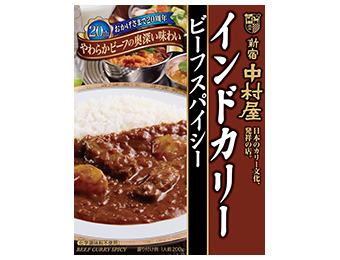 This curry is based on the concept of "bringing the taste of traditional curry at home." There are six varieties in the entire series, so it would be interesting to get all the varieties.
No. 3

S&B Foods Fon de Beau Dinner Curry Ready-to-eat Medium Spicy

エスビー食品 フォン・ド・ボー ディナーカレー レトルト 中辛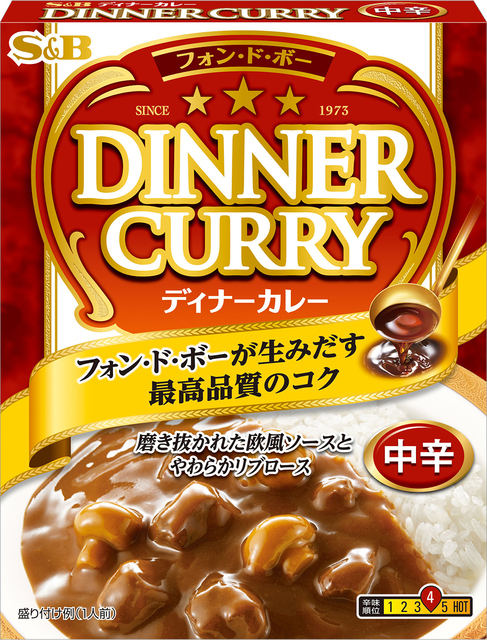 It features the rich flavor of sauteed de onion and butter on a base of carefully simmered Fon de Beau.
So now, what you want to buy at the same time as the ready-to-eat retort curry is "rice."
Japanese rice with a strong stickiness is recommended for Japanese curry.
A lot of rice that can be stored for a long time is sold at supermarkets.
Purchase a set of curry and rice, and be sure to enjoy the taste of Japan back home!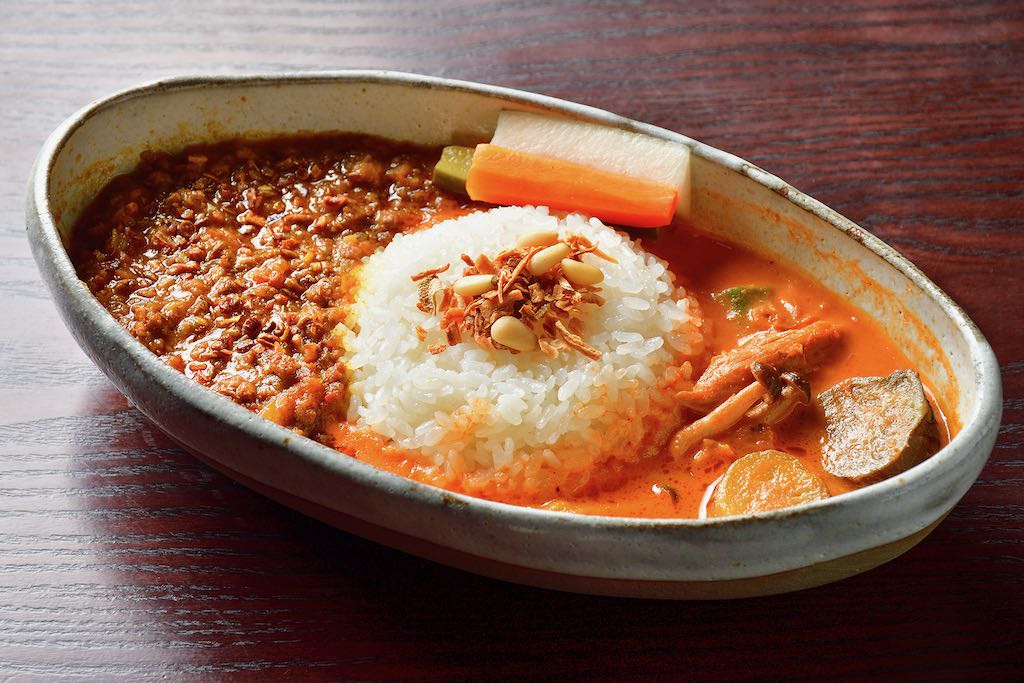 Our Shima Onsen Kashiwaya Cafe also has a menu item called "Kashiwaya Curry," which has two different curry flavors at once.
We tried several times to make a ready-to-eat version, but unfortunately, we could not reproduce the taste of the restaurant.
Enjoy "Kashiwaya Curry" for lunch on your trip to Shima Onsen!