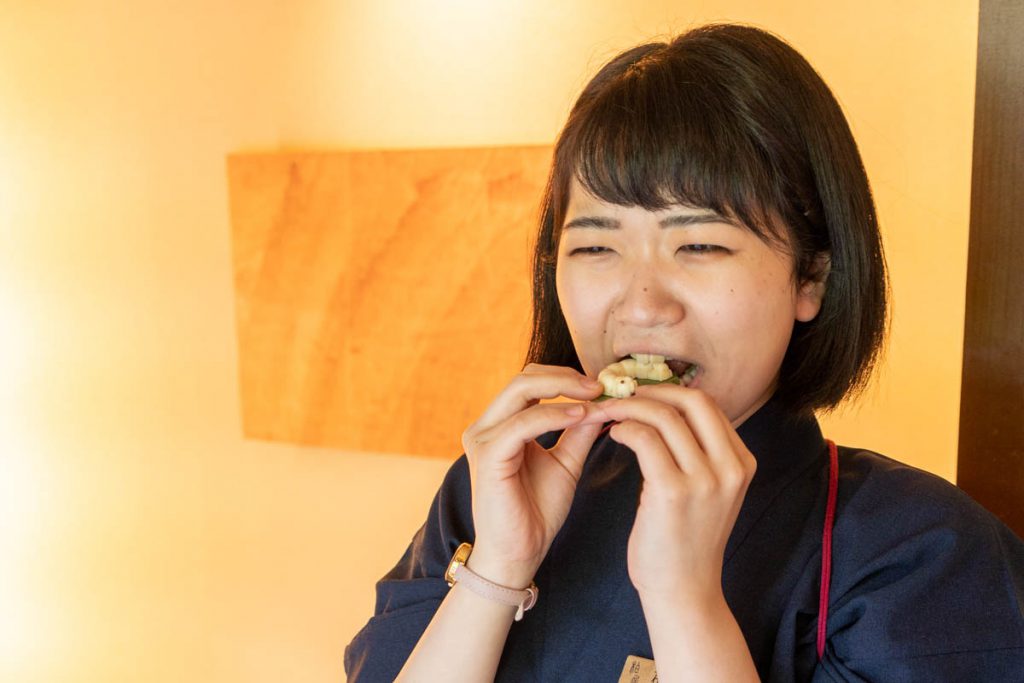 Today's story is a bit funny. It's about insect-eating.
Gunma Prefecture, where Shima Onsen Kashiwaya Ryokan is located, used to be known for its silk industry, including sericulture, raw silk production, and silk fabrics.
The sericulture and silk industry in Gunma Prefecture has a long history. The prefecture was already producing silk around the 8th century and was known as a significant sericultural and silk manufacturing center around the 18th century.
The silk industry was important in Gunma until the middle of the 20th century. However, sericulture, raw silk, and silk production have almost disappeared in Japan, including Gunma.
However, sericulture and the production of raw silk and silk fabrics are still carried out in Gunma Prefecture, albeit at a slower pace.
Therefore, Gunma Prefecture is dotted with historical heritage sites related to silk, such as "Tomioka Silk Mill and Silk Industrial Heritage," designated as a UNESCO World Heritage Site, and the Tomizawa Family Residence, a sizeable sericultural farmhouse built in the Edo period near Kashiwaya Ryokan, and silk fabrics in Kiryu City.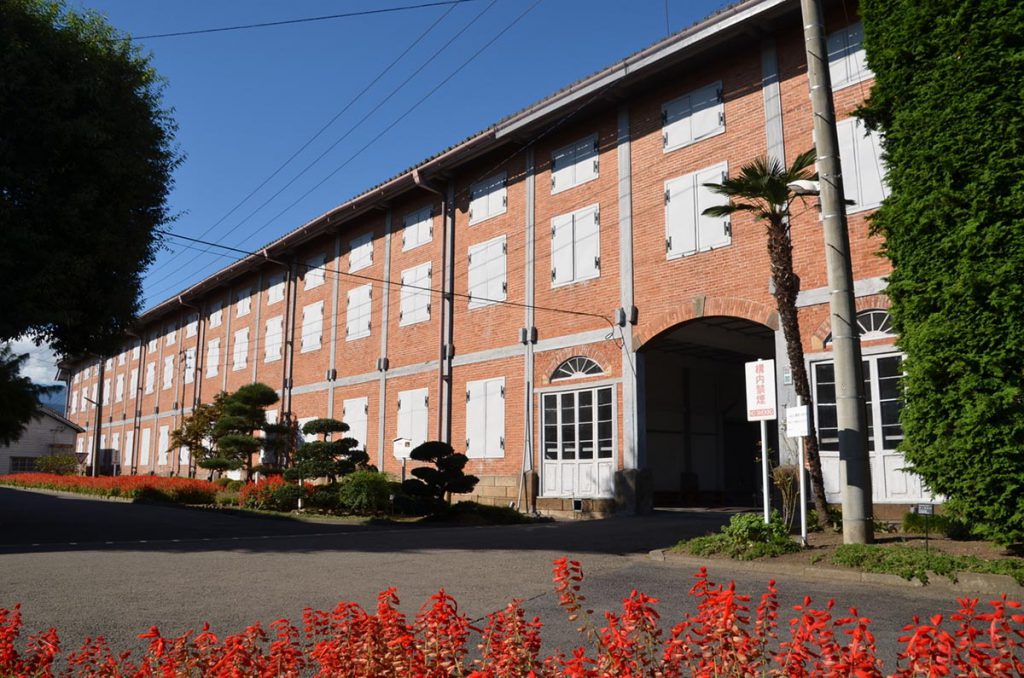 As you all know, silk is an animal fiber made from the cocoons of silkworm moth larvae (silkworm).
Therefore, it was the job of sericultural farmers to raise silkworm moth larvae (silkworm), and in the heyday of sericulture, many silkworms were kept on the second floor of farmhouses.
And guess what! In Gunma, the silkworm-raising prefecture, a souvenir says, "Let's eat the silkworm!"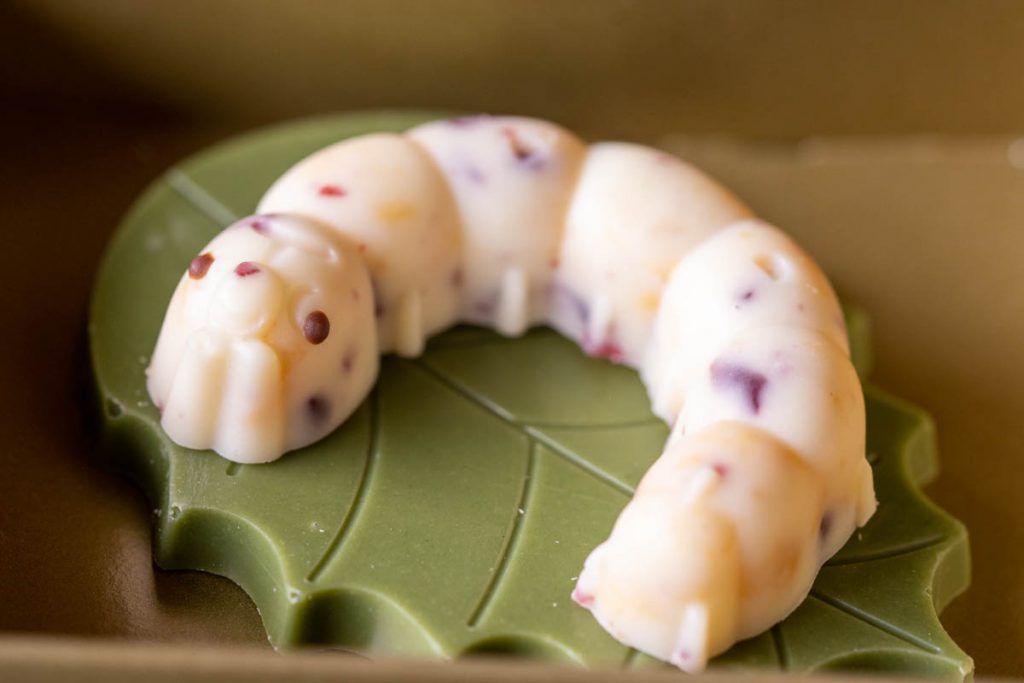 Surprised, right? Well, actually, it's just a snack that looks just like a silkworm, which is made by a company called Maruei Shokuhin(丸エイ食品) in Gunma Prefecture.
How do you like it?
It looks so real that it is a bit grotesque, doesn't it?
The shape of this product has a significant impact and has become a very popular item in the prefecture.
In addition to the "Silkworm Chocolate(かいこの王国)," which has a silkworm on a mulberry leaf, there is also a lineup of "The Life of Silkworms(かいこの一生)," including silkworms, cocoons, and even moths.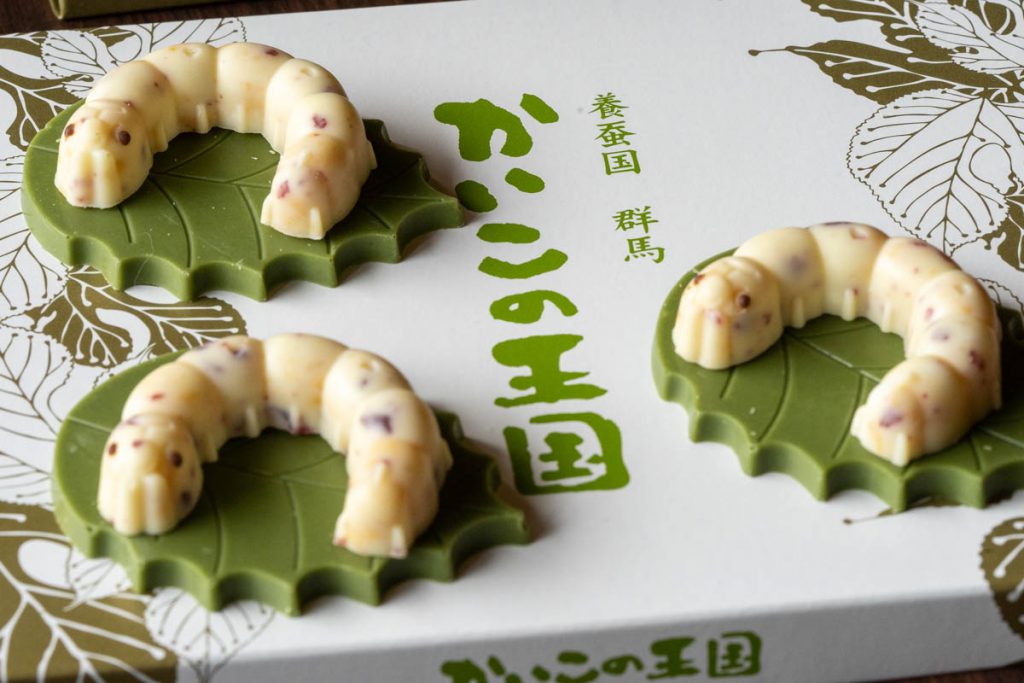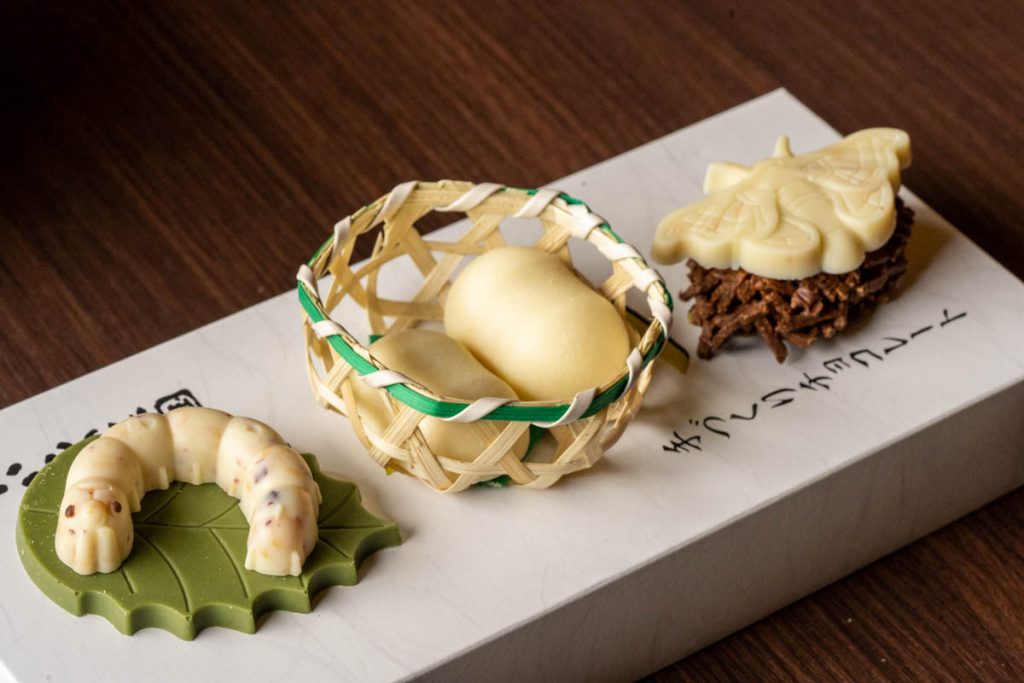 They are sold at "Gunma Iroha(群馬いろは)," a store featuring Gunma Prefecture's specialties on the second floor of Takasaki Station, Gunma Prefecture's terminal station, so why not buy them as souvenirs along with Kiryu silk fabrics and other items?
Sure to be the talk of the town!
There are many other maniacal "look-alike" products in Japan.
One of the most popular "look-alike" products among overseas customers is food samples.
They are used as product samples in Japanese restaurant storefronts.
You can purchase them at places like the Culinary Tools District in Kappabashi, near Asakusa, Tokyo.
Kameyama Candles, a long-established Japanese candle maker, has a series of candles shaped like sushi, popsicles, sweets, etc., available at its directly-managed store in Aoyama, Minato-ku, Tokyo, and other locations.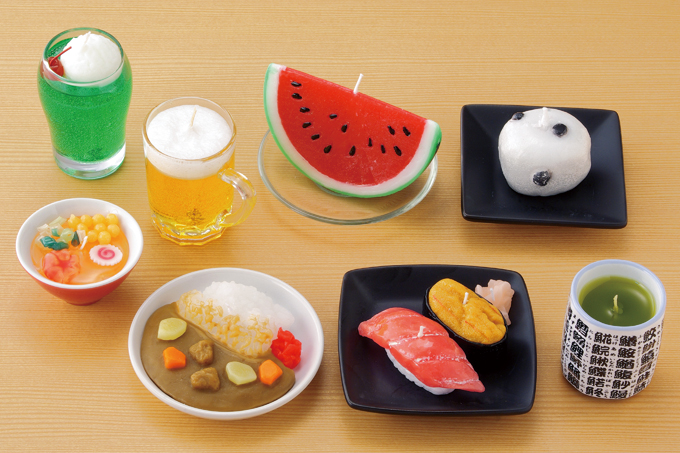 Fukuido in Bizen City, a confectionery store in Okayama Prefecture, has a super popular "stuffed animal cake" in the shape of a stuffed panda, which is so cute that it looks like an actual stuffed animal from a distance.
In addition, there are many other realistic-looking products in Japan, such as Japanese sweets that look just like sashimi, erasers that look just like popcorn, and so on.
Please enjoy them.
Oh, one last thing. Japan has its own high-end foodstuffs, Matsutake mushroom, the king of mushrooms.
For us, the taste and aroma of Matsutake mushrooms are irresistible as an autumn delicacy, but foreign customers seem to have very different likes and dislikes.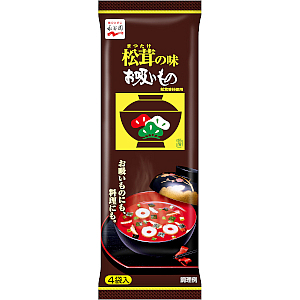 Nagatanien's "Matsutake mushroom-flavored soup" reproduces the taste of Matsutake mushrooms at about 1/500 the price of the real thing. So we recommend you try this product to see what Matsutake mushrooms taste like before you try the real one. It is available at supermarkets nationwide.