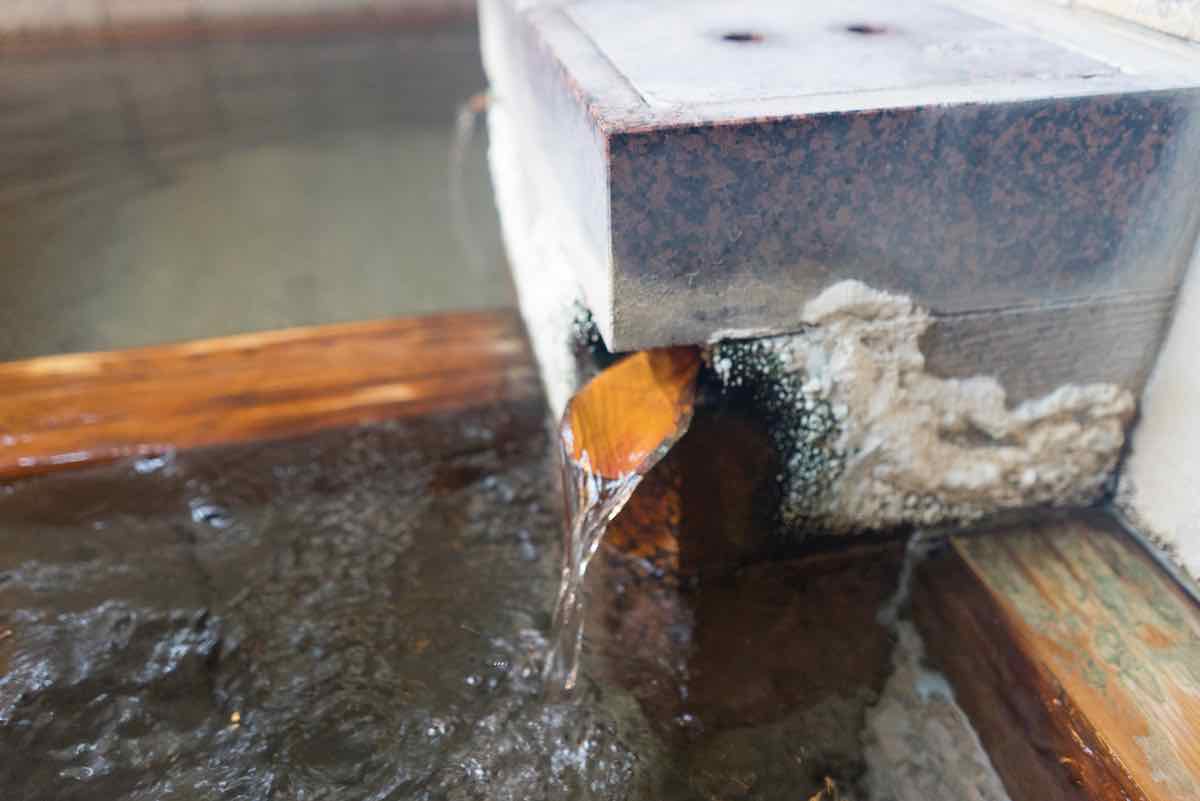 Japan is well known for its relaxing and quiet onsen resort destinations.
Meaning "hot spring," onsen are a popular way to experience Japanese culture and to relax and rejuvenate.
This article will introduce the top ten best onsen destinations in Japan.
Can you choose the best hot springs destination in Japan ?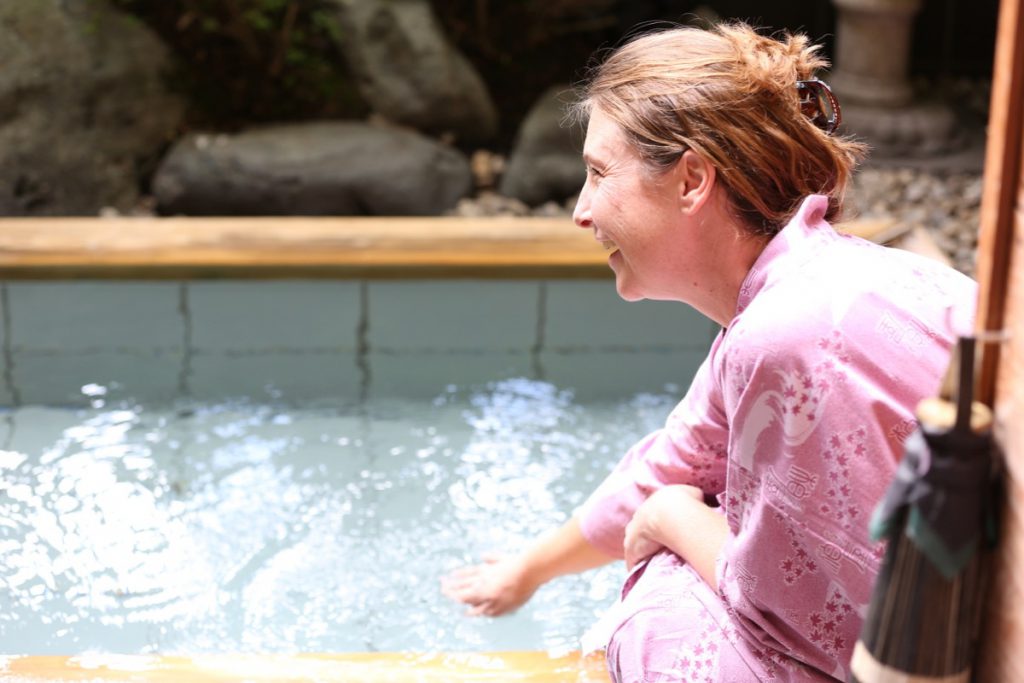 There are approximately three thousand hot spring resorts in Japan that provide hotel accommodations.
These include not only large-scale onsen destinations such as Hakone, Kusatsu, Beppu, and Atami Onsen, but also lesser-known places such as Takaragawa and Hoshi Onsen, where guests can enjoy staying in small, home-like inns.
When visiting a Japanese onsen, why not stay in an inn for a night or two and absorb all this country's culture has to offer?
But how can you choose out of three thousand or more onsen resorts?
Not to worry, this article will help you choose the perfect hot spring resort to meet your needs.
Here are ten onsen resorts that provide a quiet atmosphere with a classic Japanese touch, ideal for when you need to escape the hustle and bustle of modern life and fully relax.
We've exclusively selected ten onsen resorts out of a list of seventy-nine designated as national hot spring resorts by a government authorised program.
We aim to provide more information about them (these destinations were the top ten searched onsen in Japanese on Google in 2022.)
These specially chosen onsen are considered some of the best national hot spring health resorts by the government authorized program. Each is designated by the Minister of Environment, based on the Hot Spring Law for the purpose of promoting public use of hot springs.
Each onsen has positive effects on the body, and these ten have been chosen from a list of seventy-nine of Japan's best.
Our Shima Onsen was listed as the first of national hot spring health resorts in 1954 along with Nikko Yumoto, Sukayu Onsen, and so on.
Let's look at the top ten best relaxing and quiet onsen resort destinations in Japan.
1st Place : Ginzan Onsen (Yamagata)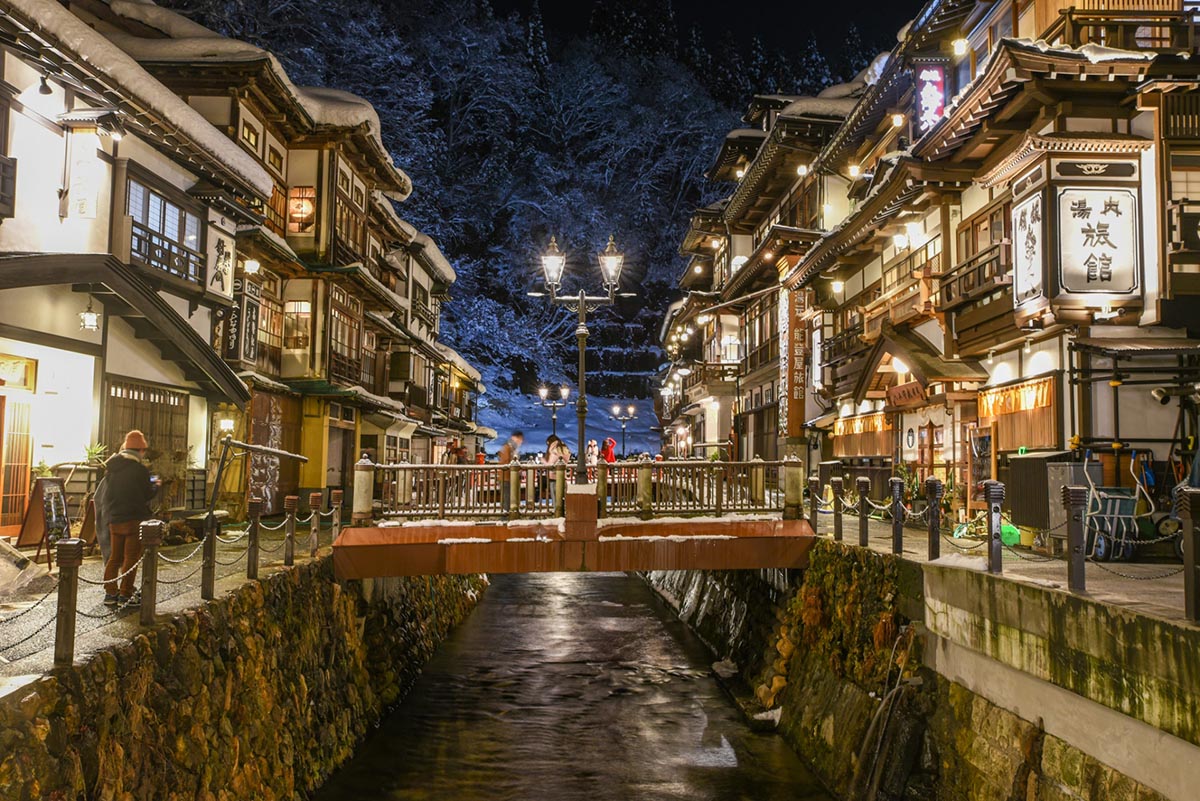 First on the list is the most popular onsen. Ginzan Onsen is in Obanazawa City in Yamagata Prefecture.
This town attracts many people from all over the world. Approximately ten western-style wooden hot spring ryokan line each side of the Ginzan River, built at the beginning of the Showa Era or the earlier Taisho Era, bringing a distinctive atmosphere.
"Ginzan" stems from the words for "silver" and "mining," having its historical roots in silver mining around 1500-1600 AC.
The water of these hot springs is slightly salty and transparent, and it contains hydrogen sulphide.
You can reach Ginzan Onsen by getting the Yamagata Shinkansen from Tokyo Station (three hours, twenty minutes) and get off at Oishida Station to take the bus (forty minutes).
Another way to get there is by car on the Tohoku Expressway, taking about five hours.
It is well worth the trip! Why not travel back in time to the beginning of the Showa Era and escape modern life for a while?
Ginzan Onsen Travel Guide
2nd Place : Minakami-machi National Hot Spring Health Resort (Gunma)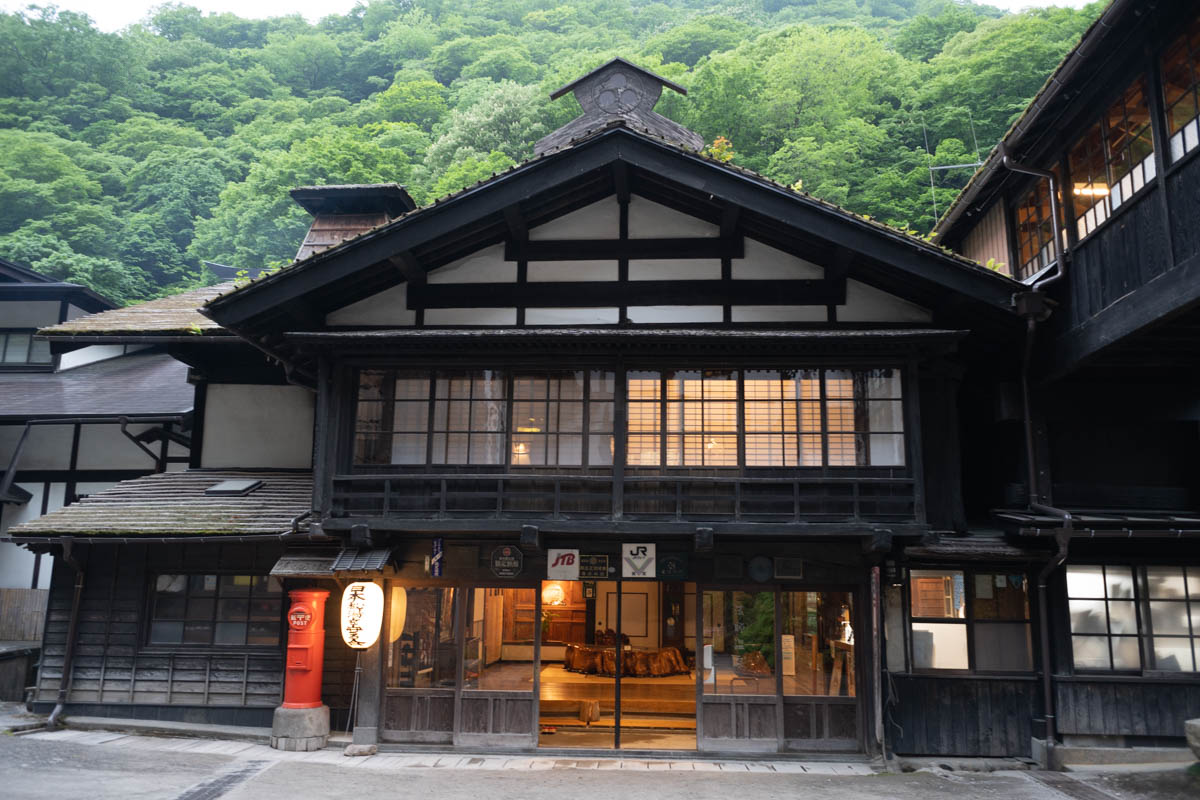 This is ranked the second most popular place to visit and is in Minakami-machi in Gunma Prefecture.
It combines six onsen areas, including Kamimoku, Namezawa, Yujuku, Kawafuru ,Sarugakyo and Hoshi Onsen. It is second in search ranking in this area.
Namezawa, Kawafuru and Hoshi Onsen areas have only one ryokan[KK8] each. Kamimaki Onsen has relatively large accommodations, but almost all the others have small-scaled, family-run ryokan, ideal for if you're looking for a quiet getaway.
Each onsen has various kinds of characteristics and qualities, so it's a good idea to visit various places and enjoy what they have to offer once setting up a point to move around.
Joetsu Shinkansen is a fast and convenient way to get there by public transportation.
It takes just over an hour from Jomo Kogen Station.
You can get around by local bus, though there are few available, or by taxi. There is also the option to rent a car.
Minakami Tourist Association
3rd Place : Zao Onsen (Yamagata)
Zao Onsen is in Yamagata City in Yamagata Prefecture and is famous for its popular ski resort and its legendary "Snow Monsters."
It is believed to have been discovered nineteen hundred years ago and has flourished as an onsen resort since the Edo era.
It features fifty hotel accommodations, including long-time establishments with a Japanese touch, hotels for ski resorts, and small inns.
Each has different features to choose from to fit your travel purposes.
The onsen features abundant sulfuric water with strong acidity.
It is said to have a rejuvenating and sterilising effect on skin and blood vessels.
Like Ginzan Onsen, it takes about five hours to reach from Tokyo Station on the Yamagata Shinkansen or the Tohoku Expressway by car.
ZAO ONSEN TOURISM ASSOCIATION
4th Place : Shima Onsen (Gunma)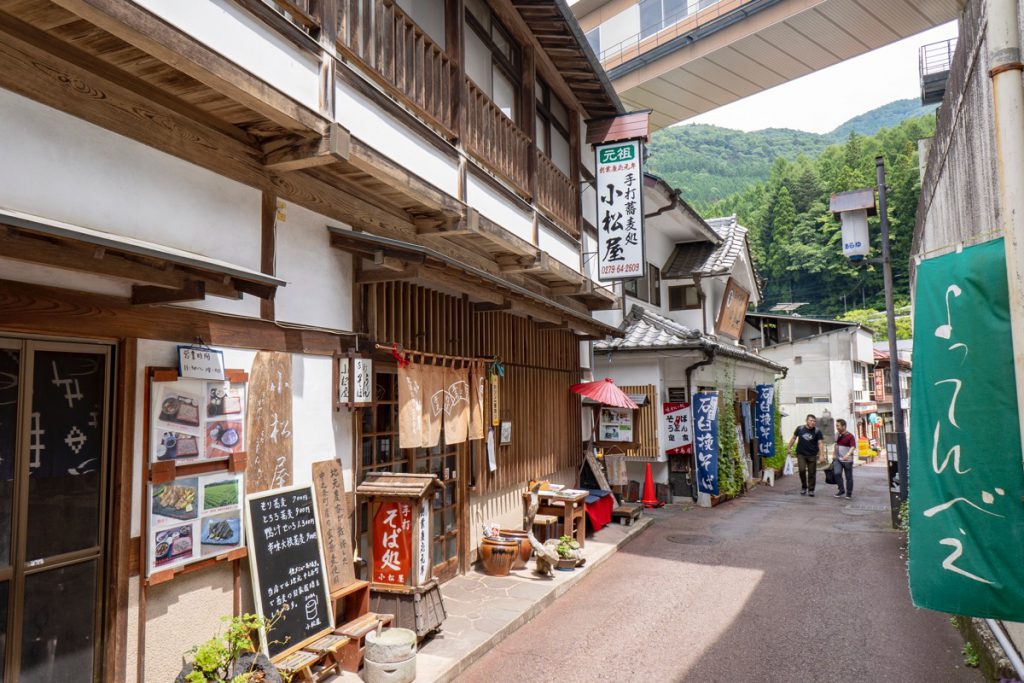 Shima Onsen, where our hotel Kahiwaya Ryokan is located, is ranked fourth.
It is in Nakanojo Town, in the northwest part of Gunma Prefecture, near the border of Niigata Prefecture.
It is around 650 metres above sea level.
Shima Onsen is surrounded by the four largest onsen in Gunma Prefecture, including Kusatsu, Ikaho and Minakami.
While they are lively onsen resorts, Shima onsen has a quiet atmosphere as you relax and enjoy the slow passage of time.
It has attracted many people since old times to improve their health with relaxation. It has kept a tranquil environment without noisy entertainment spots.
There are about thirty-five inns along the Shima River, whose water is a beautiful "Shima Blue." Most of the ryokans are small and family-run.
The nostalgic beauty of the old-fashioned shopping street with its serene atmosphere takes you back in time to the Showa Era (1960s-70s.) For this reason, it is widely popular among quiet time-seeking onsen lovers, including international tourists, for relaxation.
It's also an accessible option as it's only a three-hour drive from Tokyo.
You can also take a direct bus here from Tokyo Station.
Shima Onsen Travel Guide
5th Place : Naruko Onsen Kyo (Miyagi)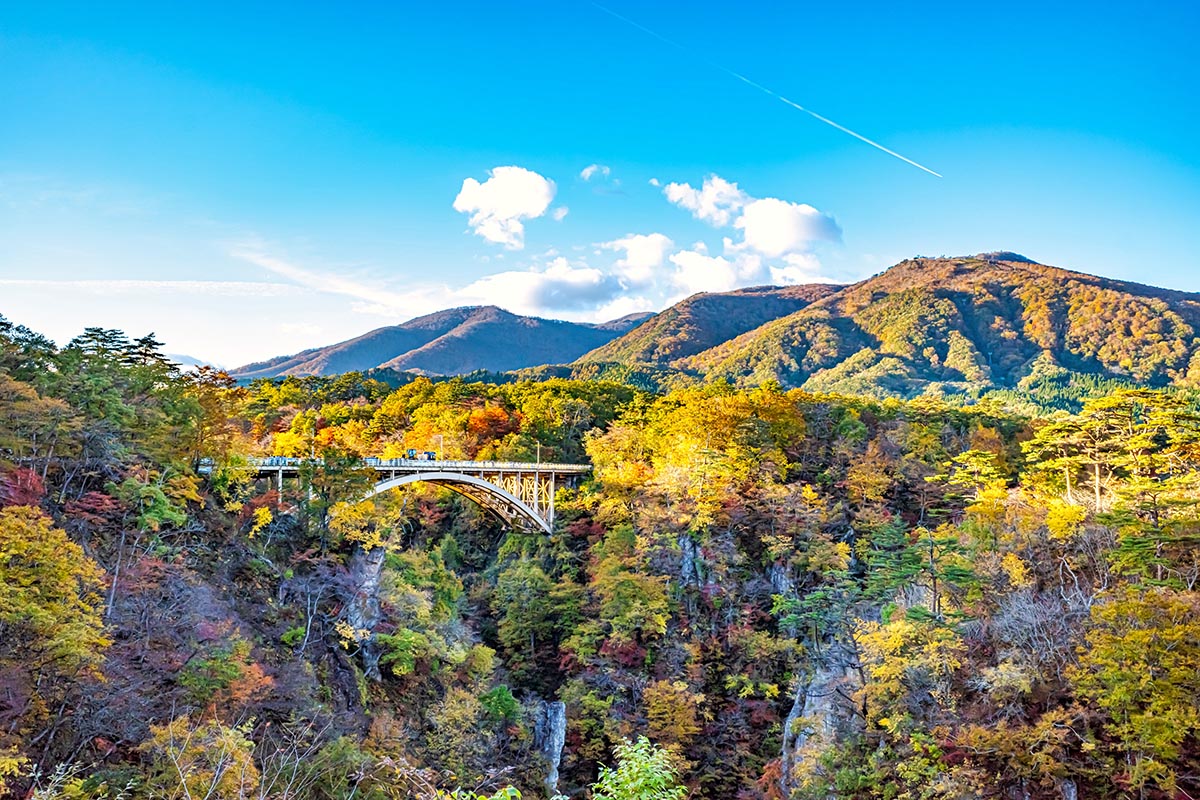 Naruko Onsen Kyo is in Osaki City, in the north of Miyagi Prefecture. It consists of five hot spring areas: Naruko Onsen, Higashi-Naruko Onsen, Kawatabi Onsen, Nakayamadaira Onsen, and Onikobe Onsen.
Naruko Onsen, one of the largest, boasts twenty hotels ranging from small ryokan with ten rooms each to large-scale hotels accommodating five hundred guests.
The unique feature of this hot spring resort is the number of spring sources and their characteristics. There are as many as four hundred natural sources of water here, featuring eight of the eleven designated hot spring water qualities throughout Japan. These eight are only found in Naruko Onsen.
This area has also gained in popularity for its traditional kokeshi dolls. There are ten or more kokeshi doll souvenirs shops dotted around.
In addition to a variety of hot springs, there are lots of tourist sites where visitors can enjoy skiing and leisure activities in the grandiose nature.
From Tokyo, it takes about three and a half hours to Naruko Onsen Station by the Tohoku Shinkansen and other transportation or about five hours by car.
Naruko Spa Tourism Association
6th Place : Yufuin Onsen (Oita)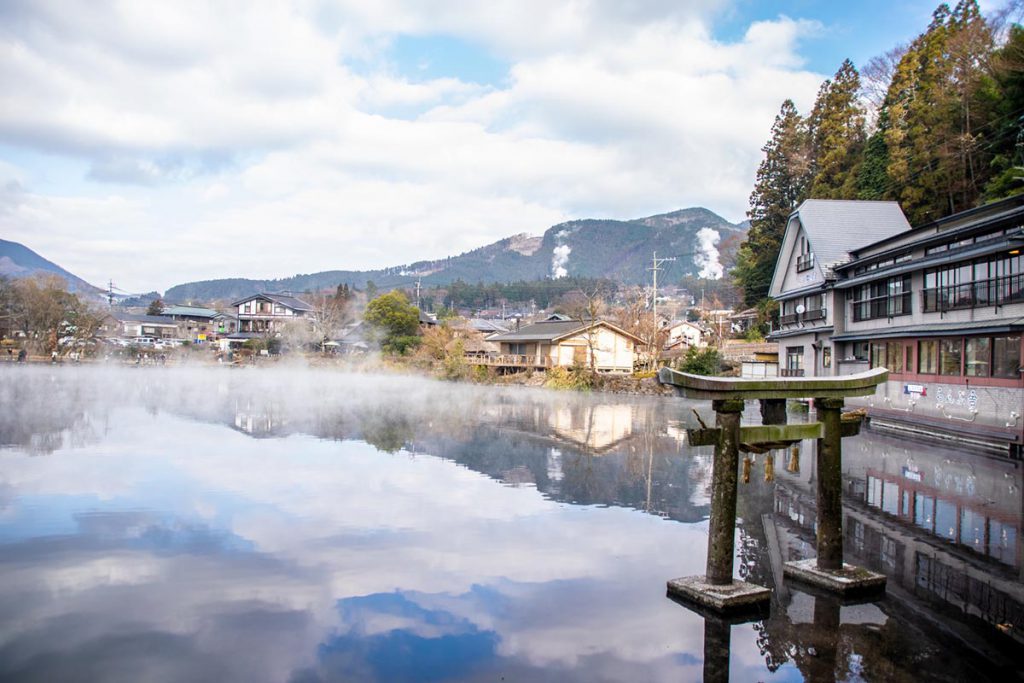 This highly popular spot is in Oita Prefecture in the Kyushu region and ranked sixth in the survey.
When you search "Yufuin," the number of search results is ten times of when you add "onsen."
This means it is recognised as a tourist destination, not merely as an onsen town.
Because of this, it possibly doesn't count as an onsen resort introduced in this article the top ten best onsen destinations in Japan.
However, there is abundant nature around Kinrin Lake with old-established inns where you can relax in a quiet atmosphere.
There are about nine hundred sources of spring water here and a hundred or so hotels to enjoy.
The quality of the hot spring water is simple and pleasant, providing a smooth, relaxing bath.
Kyushu Tourism Organization
7th Place : Kirishima Onsen (Kagoshima)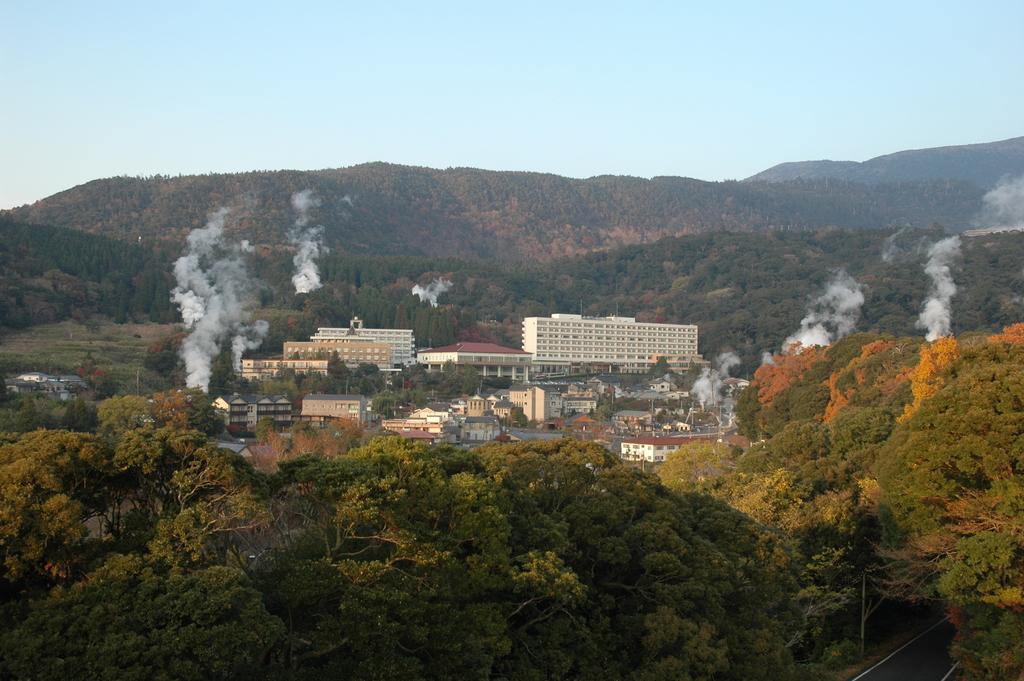 Kirishima Onsen is a collection of onsen villages dotted on the slopes of the Kirishima Mountain Range in Kagoshima Prefecture in the Kyushu region.
It consists of the iconic Maruo Onsen, Iodani Onsen, and Hayashida Onsen.
It is believed to have been discovered at the beginning of the nineteenth century and is lined with large-scale accommodation facilities.
It boasts an abundant hot spring source.
It is sulphur spring type and contains mainly sulphur and hydrogen.
In the area you can see its rising vapour.
The popular Mt. Takachiho can be found in this area, which is believed to be the origin of Japan in a myth called Tenson Korin, which claims the sun goddess landed there from heaven.
For this reason, shrines and historic sites can be spotted around this area, so while enjoying Japanese hot springs you can also discover some history and local legends.
Kirishima Onsen can be accessed easily by bus from Kagoshima International Airport where flights arrive from Seoul, Shanghai, Hong Kong, and so on.
Kirishima Tourism Association
8th Place : Unzen/Obama Onsen (Nagasaki)
This onsen is also located in Kyushu, in Nagasaki Prefecture.
This area is at the foot of the Unzen Mountains in the Shimabara Peninsula and is situated seven hundred metres above sea level.
High temperature onsen water and vapour gushes from the ground in many places here.
It gives off a strong sulphuric odour around "Unzen Hell" and is lined with around twenty ryokans.
The quality of the hot spring water is strongly acidic and the sulphur gives it a sterilising effect.
Obama Onsen has thirteen inns along the Isahaya Bay with one of the highest energy onsen sources in Japan.
It yields fifteen thousand tons of hot spring water a day with its highest temperature reaching 105 degrees Celsius.
The quality is chloride spring and there are many activities available here for a day trip.
The Shimabara Peninsula was the site where many Christians suffered from a religious oppression.
You can also learn some history of this event during your visit.
You can reach the Unzen/Obama Onsen in just one hour by car from Nagasaki International Airport.
9th Place : Dake Onsen (Fukushima)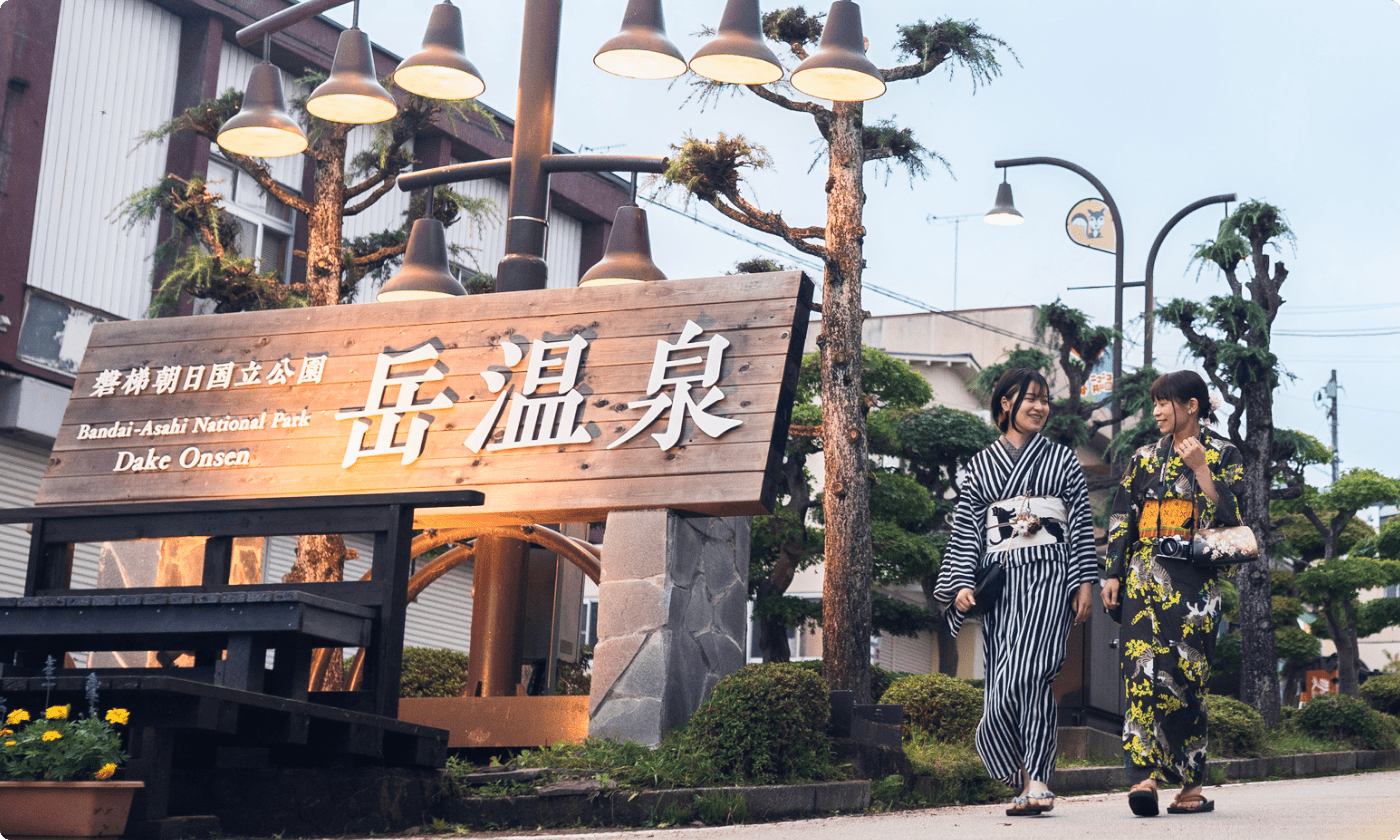 Dake Onsen is in the mid-slope of Mount Adatara in Nihonmatsu City, Fukushima Prefecture.
It is written in kanji "岳温泉." It is not to be confused with the Onsen called "Dake Onsen" but written in different kanji, "獄温泉", which is in Hirosaki City in Aomori Prefecture.
The strongly acidic spring water runs for eight kilometres in forty minutes from its source at an altitude of 1,500 metres.
Because of its long distance, it needs maintenance work once a week to remove onsen residue clinging to the pipes.
The day for work is specifically called "milky day" (every Monday) because it turns the transparent spring water milky white.
Many people book the place to enjoy the onsen on milky day.
There are sixteen hotel facilities here, varying from inns with ten rooms or fewer to bigger hotels with a hundred rooms or more.
It takes about three hours to reach Dake Onsen from Tokyo Station by the Tohoku Shinkansen and other transportation.
If you're going by car, it takes around three and a half hours.
10th Place : Shirahone Onsen (Nagano)
Shirahone Onsen resides around 1,400 metres above sea level in the hills of Norikura-dake in Nagano Prefecture.
Its spring water is transparent when it first comes from the ground but turns milky white when in contact with air.
The water is a sulphide type with strong acidity, but its neutrality makes the water smooth and mild to the skin. It contains carbonated chemicals, dilating blood vessels and warming the body.
There are ten or more hotels in this area and some of them offer an open-air bath for a one day trip.
Located deep in the mountains, this hidden gem has no facilities with frills, ensuring a peaceful and authentic escape.
Here visitors can enjoy the four seasons of Japan, such as snow, fresh green leaves, and beautiful autumn leaves.
Hiking in Azumino or the Norikura Fields also adds a wonderful layer to your adventures in Nagano Prefecture.
You can reach Shirahone Onsen in just one hour by car from Matsumoto Castle.
Closing
This article introduced the ten best quiet onsen destinations in Japan to relax.
Visiting major tourist destinations is one way to enjoy your trip, but it will not be complete without a stay in one of the country's well-loved hot springs!
Discover and feel the beauty of Japan by exploring these quiet and relaxing onsen.
We hope you will find time to visit one or more of these wonderful Japanese hot spring resorts.