Description
When saying onsen resort, people tend to imagine it to have left far from towns such as Tokyo. Yet, actually, there are a lot of highly original onsen resort and onsen ryokan near Tokyo environs, too.
There are more and more visitors who stay based at Tokyo Metropolitan area and stay at onsen ryokan in short trip in one night and two days. Onsen resorts near Tokyo, including out Shima onsen, are perfect for such needs.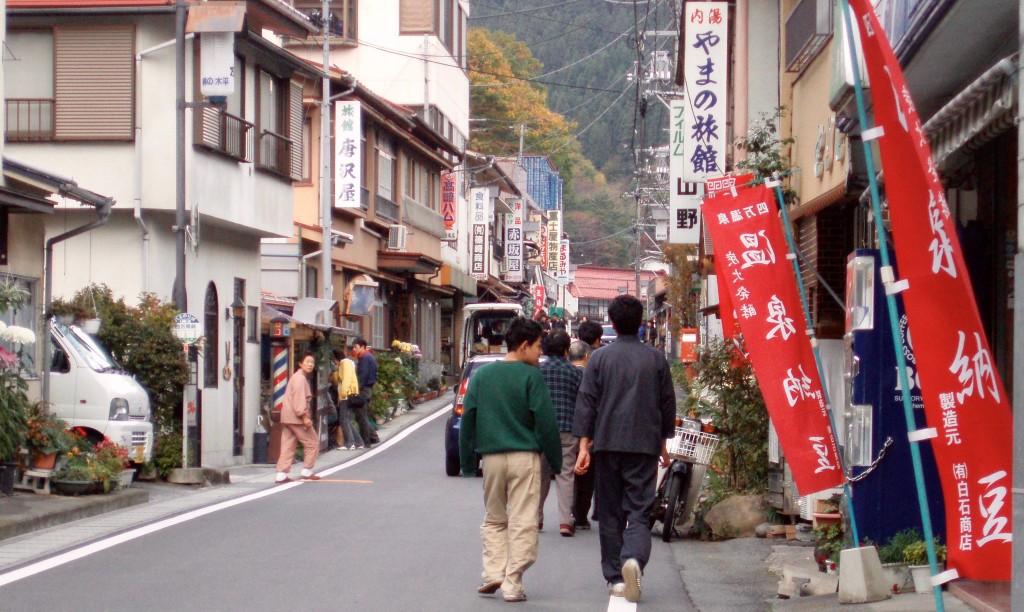 Text
When searching by the key word "onsen near from Tokyo " and so on with search engines, day trip onsen facilities are likely to be hit, not onsen ryokan at onsen resort like us.
Also, there are many articles that Introduce day trip onsen facilities as the ones to enjoy onsen casually, at portal sites for travelling in Japan.
If wanting to enjoy onsen easily in the first time Japan, it is one of good alternatives to use day trip onsen facilities which are in the Tokyo environs, too.
Popular onsen are Oedo Onsen Monogatari, Toshima Yard Onsen, and so on.
As for these onsen, negative points might be that they have atmosphere like an amusement establishment rather than onsen as they are big, that they are gender-segregated but you have to take onsen naked a lot of visitors, and so on.
So if wanting to enjoy more genuine onsen, we recommend to visit onsen ryokan at onsen resort, which are near Tokyo, and where you can visit comparatively easily (our Shima onsen Kashiwaya ryokan is exactly like that).
There are about 3,000 onsen (onsen area with accommodation) Japan.
If you say onsen resort, you may tend to image it is far away from cities, such as Tokyo, traffic access is bad, thus it is hard to visit and inconvenience. Yet, in fact there are also a lot of onsen and onsen ryokan in Tokyo suburbs.
Top 10 prefectures of number of onsen
There are statistics of number of onsen of each prefecture surveyed by the Ministry of Environment.
According to the 2014 data, as many as 4 prefectures near Tokyo are ranked in the top 10 prefectures of number of onsen. They are Nagano, Niigata, Shizuoka, and Gunma Prefecture, where our Shima onsen locates. Shinkansen (Hokuriku Shinkansen, Joetsu Shinkansen, and Tokaido Shinkansen) runs through these four prefectures, so the access from Tokyo is also excellent.
There are many onsen at Kanagawa, next to Tokyo, Tochigi, and Yamanashi, even though there are out of rage of top 10 prefectures. There is wide range of selection of onsen ryokan near Tokyo than you think.
Two Days One Night Short Trip
The other day, I had an opportunity to talk with concierges of hotels, which have many overseas customers in Tokyo. Some of them said there are many customers, who stay based on Tokyo metropolitan area and wish to stay at onsen ryokan with two night one day short trip.
In addition, most of the concierges recommended only Hakone (Kanagawa prefecture). Hakone onsen is also wonderful onsen resort with various categories of onsen ryokan and with good access from the Tokyo metropolitan area. Thus, I think it is an easy to recommend area for concierges.
Only 3 hours from Tokyo to enjoy experience that even Japan enthusiasts admire
Hakone onsen that concierges recommend is certainly wonderful. Yet, as a matter of fact, our Shima onsen also locates about 3 hours from Tokyo, thus here is onsen with good distance for two night one day short trip.
At this onsen town, where retro Showa atmosphere is heavily left with good old Japan remnants, you can enjoy such as smart ball and cultural assets class of wooden buildings.
In addition, there is Shima river with Shima blue that has very high clarity, where our customers raise voice, "I have never seen such a beautiful river like this!"
We cannot find any words to express the beauty enough. You can also meet a lot of wild animals, such as rare Japanese serows and monkeys, hawks dancing in the sky, wild birds and butterflies. Shima onsen is designated as a Class II Territory of Joshinetsu Kogen National Park, and you can meet serows and monkeys at a considerable frequency if you reach out the foot to the Okushima lake, about 5km from the onsen town.
Concerning the origin of the name, Shima onsen, there are various stories from the old days. Among them, the best known story is that "it is a spiritual onsen that heals 40,000 (Shima) diseases." Hot water of Shima is said to be good for, in particular, gastrointestinal disease, neuralgia, and rheumatism. In addition, it is also known as "well warming onsen quality".
Although some overseas customers may have tattoos, unfortunately, people with tattoo cannot take onsen due to cultural differences here in Japan. However, in Shima onsen Kashiwaya Ryokan, you can enjoy onsen without hesitation even with tattoos because there are three free private onsen and two rooms with open-air baths.
Tokyo Suburbs Popular Onsen Toplist (2014 edition)
Finally, I introduce Tokyo suburbs Popular Onsen Toplist (2014 edition) aggregated by "Jalan Net," the popular travel site in Japan.
※ The introductory comments are also from Jalan net.
#1 Hakone Onsen (Kanagawa) The most popular onsen with 17 onsen spots.
#2 Kusatsu Onsen (Gunma) The specialty, Yubatake, is a must-see! Onsen spot tour is also great.
#3 Kinugawa Onsen (Tochigi) Onsen resort located at majestic Kinugawa valley.
#4 Ikaho Onsen (Gunma) Onsen resort with romantic ambience of Taisho.
#5 Shirahone Onsen (Nagano) Hidden onsen quietly nestled in the mountains.
#6 Manza Onsen (Gunma) You can enjoy seasonal views.
#7 Nozawa Onsen (Nagano) There are free 13 outside onsen spots.
#8 Nasu Onsen (Tochigi) A venerable onsen opened before A.D. 1370.
#8 Yugawara Onsen (Kanagawa) One of the oldest onsen in Kanto area.
#10 Shima Onsen (Gunma) Onsen with rich source.
At Shima onsen, you can enjoy Japanese four seasons throughout the year; fresh green at spring, as a summer resort at summer, autumn leaves at autumn, and really fantastic scenery of piled up snow at midwinter. There are few customers from abroad at Shima onsen. Why don't you try wonderful experience that even Japan enthusiasts admire?
If you interested in Japanese style Onsen, Please click here
Shima Onsen Kashiwaya Ryokan >