Shima Onsen Kahiwaya Ryokan is in Gunma Prefecture in the Kanto region. Gunma is accessible by bullet train just fifty minutes from Tokyo to Takasaki, a terminal station in Gunma. It is also especially famous for its many hot springs. There are over one hundred hot spring resorts with accommodation facilities in northern Gunma alone.
This article introduces the 4 biggest onsen in Gunma, Shima, Kusatsu, Ikaho and Minakami.
Shima Onsen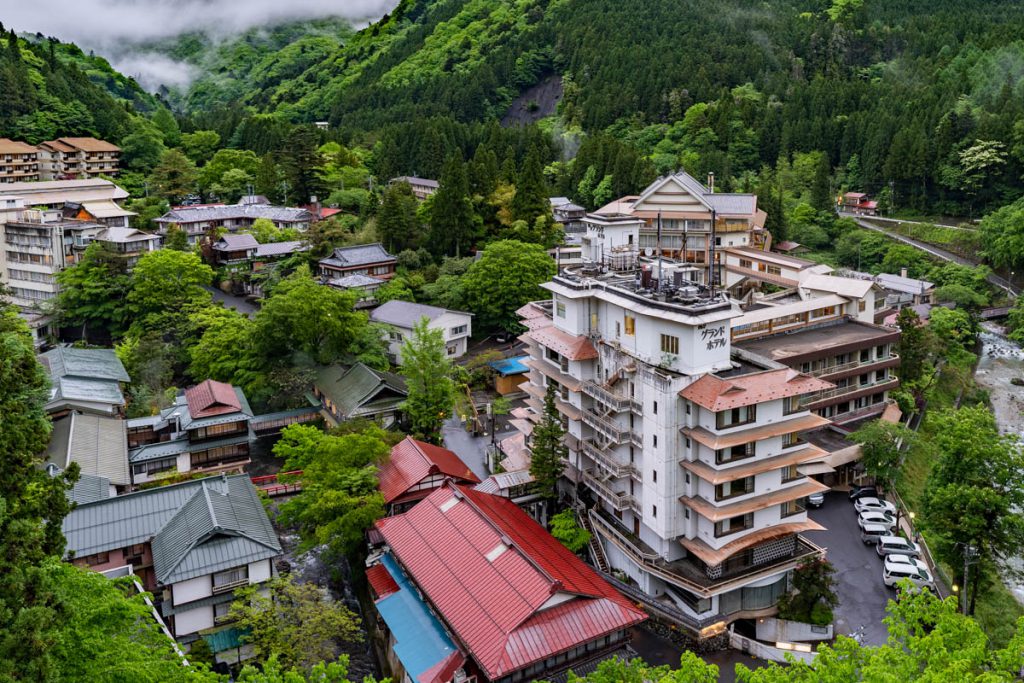 Shima Onsen, where our hotel is located, is the tiny hot spring town but has a wealth of nature and a long history.
It has flourished since the dawn of time with Japan's onsen culture, called "Touji."
It is a practice where people visit onsen facilities to stay for a week or longer to improve their health and mind with relaxation.
For that reason, there are very few big tour facilities, souvenir shops, restaurants or nightlife in the area. Since there are no traffic lights, coin parking lots or convenience stores, either, you can make the most of the quiet atmosphere.
There is a unique atmosphere in the shopping street so that you feel like being caught in a time warp in the Showa Era (1960-1970s).
It has beautiful and tranquil town landscapes abundant in nature, such as the famous lake, Shima Blue.
It is highly recommended for travellers from overseas to stay here during their last days in Japan.
A lot of people say you can use this quiet time to wind down and relax after the hustle and bustle of busier places.
Relax at this tranquil escape and cherish your memories of Japan.
Kusatsu Onsen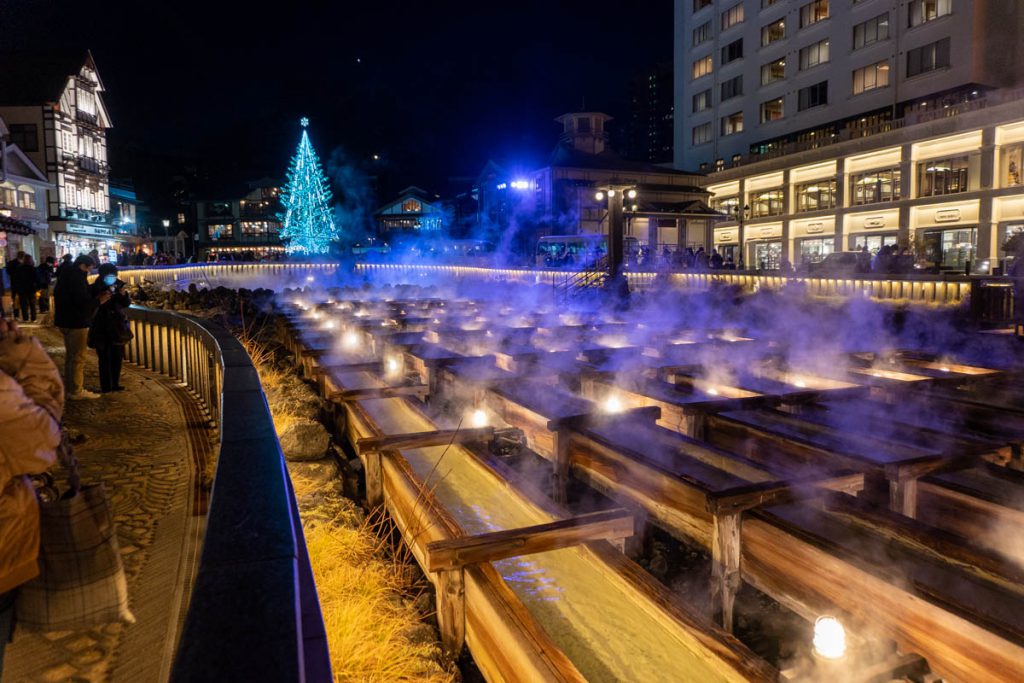 This is ranked as one of the more exciting onsen locations, not only in Gunma but in the whole of Japan. It is considered a must-visit.
It is situated in the highlands 1200 metres above sea level, at the base of an active volcano, Mt. Kusatsu Shirane.
It has popular attractions and a big onsen source in the centre of the town, Yubatake, as a symbol of the onsen with its hot springs and accommodation facilities.
It is a popular onsen resort throughout the year. More than three million people visit a year to experience its 1800-year history, especially attracting Japanese people to heal their bodies in its sulfuric hot water(and strong acidic).
There are many attractive points you don't want to miss. It has many places to stay, more than one hundred, ranging from small family-run and large-scale hotels.
You can walk around Yubatake to go shopping and dine out. You can also catch a Yumomi show, a traditional performance of beating the hot water with wooden paddles to cool the bath while they sing and dance. Why not take a walk in the plateau, go skiing, or play golf? There are many wonderful ways to enjoy your trip.
Ikaho Onsen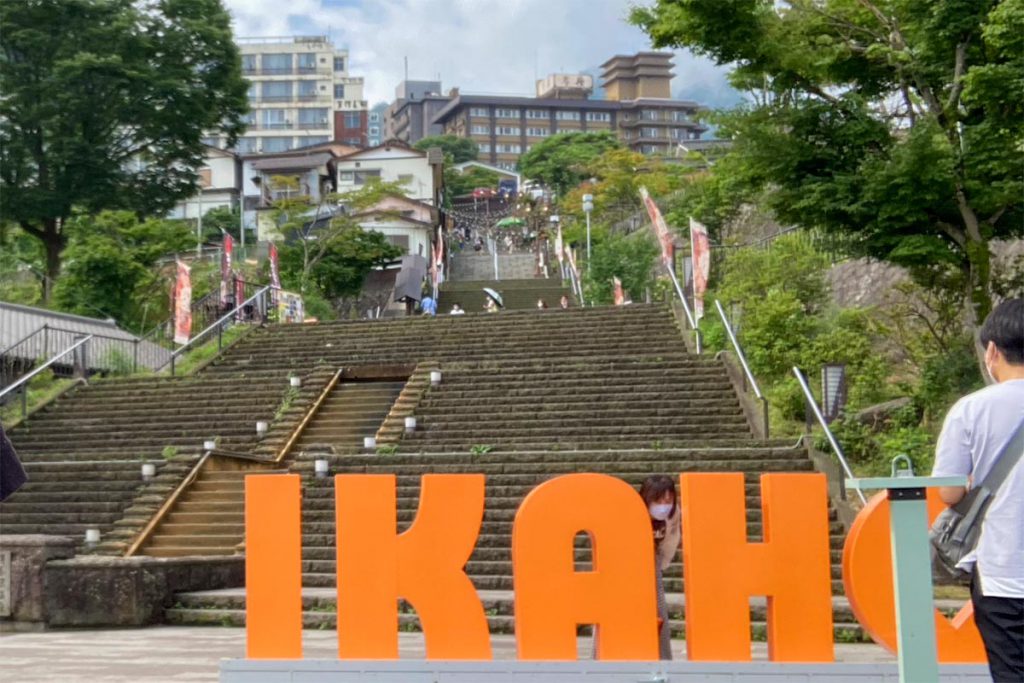 We recommend Ikaho for those who like to take a short trip from Tokyo and travel in a group. Because of the proximity to the city, it is an accessible, popular onsen just a twenty-minute drive from the nearest interchange, Shibukawa Ikaho, on the Kanetsu Highway.
It is located at the foot of Mount Haruna, which is one of the three famous mountains in Gunma.
It is also one of the big onsen resorts in Japan with a lot of middle and large-scale hotels.
Some hotels have two rare types of hot spring water for you to enjoy. Going by the names "Kogane(gold) no Yu" and "Shirogane(silver) no Yu", they are gold and silver, respectively.
What also makes this place so popular is the stone steps town.
Stone steps, 365 in total and representing year-round prosperity, run through the middle of the town, where there are souvenir shops, onsen bean jam bun (onsen manju) shops, and game arcades along the way.
If you like udon noodles, there is a place where you can eat one of the three famous types of udon in Japan, called Mizusawa udon.
There are other must-visit places nearby such as temples with a thousand years of history and Mizusawa Kannon.
You can also find usaburo kokeshi, Japanese wooden dolls, which are popular overseas, by local bus in fifteen minutes.
– Ikaho Onsen Tourism Association
Minakami Onsen Kyo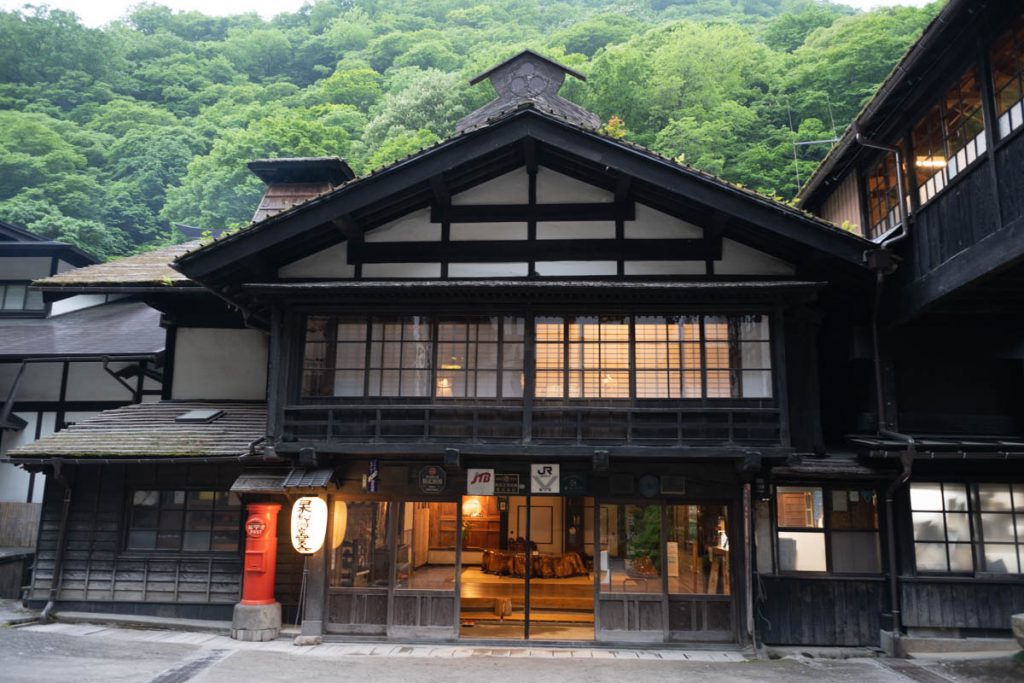 This is a place for those who want to both enjoy outdoor activities and "hitou", little-known onsen.
The generic term "Minakami Onsen Kyo" is used for eighteen onsen locations such as Minakami, Sarugakyo, Kamimoku, Tanigawa, Houshi, Takaragawa and etc. in Minakami town, northern Gunma prefecture.
It has distinctive onsen resorts, including Minakami Onsen, with large-scale hotels, Houshi Onsen, known as secret hot springs; and the worldly popular Takaragawa Onsen Hotel, a home-like accommodation in the heart of the mountains. It features an open-air bath.
The Minakami area is a popular destination for adventurous visitors as well. You can enjoy outdoor activities such as rafting, canoeing, and canyoning, utilizing abundant water sources from the Tone River flowing through the town, and a lake. Visitors can also hike and ski around Mount Tanigawadake.
If you are travelling by car, we recommend you access from the Tsukiyono or Minakami interchange on the Kanetsu Highway. If you are travelling by train, you can take a Joetsu bullet train and disembark at Jomo Kogen Station.
– Minakami Tourism Association
Other hot spring resorts in Gunma
In addition, there are many onsen locations we would like to introduce, such as Manza Onsen, Isobe Onsen, Oigami Onsen, Sawatari Onsen, Kawarayu Onsen and so on.
Please visit Gunma, just a short trip from Tokyo, to experience Japanese culture and onsen life!