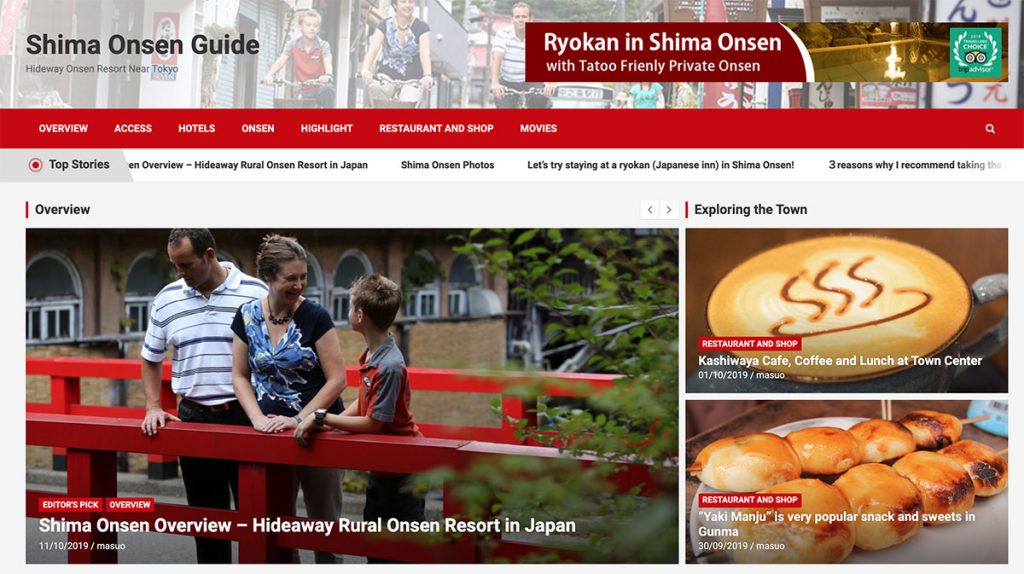 We were  launched the "Shima Onsen Guide" WEB in September 2019.
Goal of this WEB is to have the Shima Onsen become known to travellers around the world, and to communicate specific information and the latest news about travel to Shima Onsen.
We will also deliver detailed information which is relevant particularly to residents of Shima Onsen.