Overview:
There are lots of unique waterfalls at Shima Onsen, such as Maya Falls, Ogura Falls, Koizumi Falls, Fudo Falls.
There are also various access methods, such as walk-in distance from Kashiwaya Ryokan, easy access by a car, and hiking on a mountain trail.



Text:
At Shima Onsen, there are lots of mountain streams, such as Shima River with its headwater is Niigata prefectural border, Arayu River, Hinatami River, and their tributaries.
Thus, there are also beautiful waterfalls.
You can enjoy various waterfalls, such as walk-in distance from Kashiwaya Ryokan, easy access by a car, and hiking on a mountain trail.
For more information of waterfalls in Shima Onsen, please visit our Japanese blog (in Japanese only).
The closest one is "Momotaro Falls." Momotaro is a name of a hero of a typical folklore in Japan.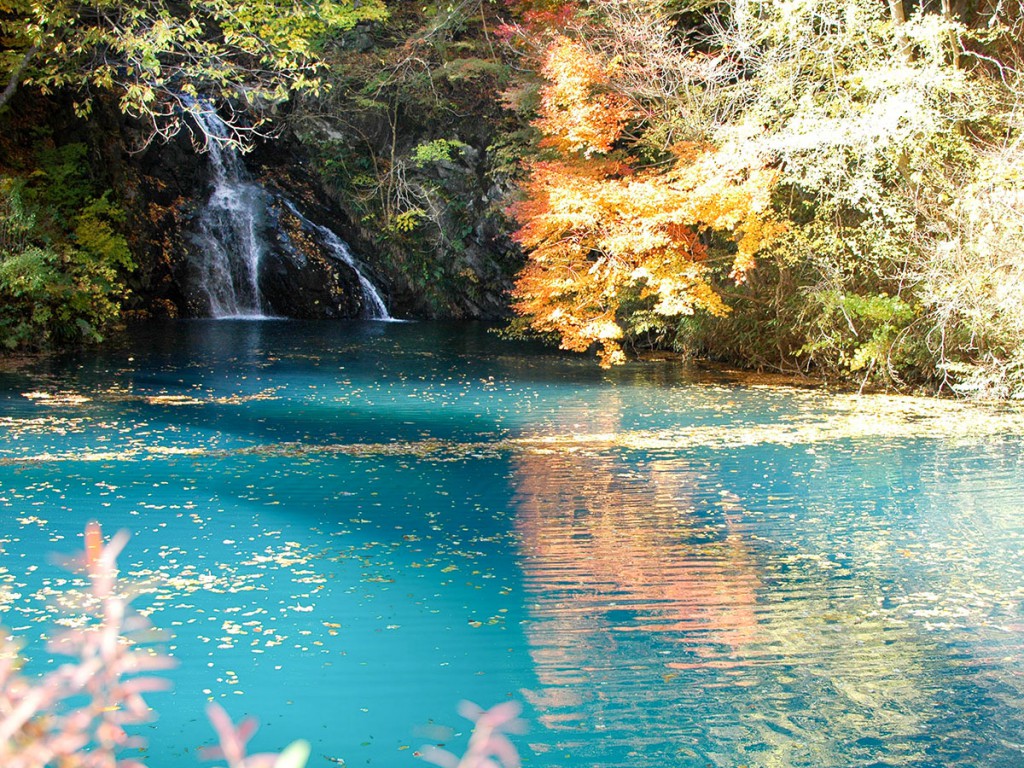 Momotaro fall
Yet, no one knows why these falls have the name of Momotaro.
It is about 5 minutes walk from Kashiwaya Ryokan.
There is a small dam for power generation at the basin.
So you can see beautiful scenery of falling into deep blue water.
You can go to Koizumi Falls by a rental bicycle or walk.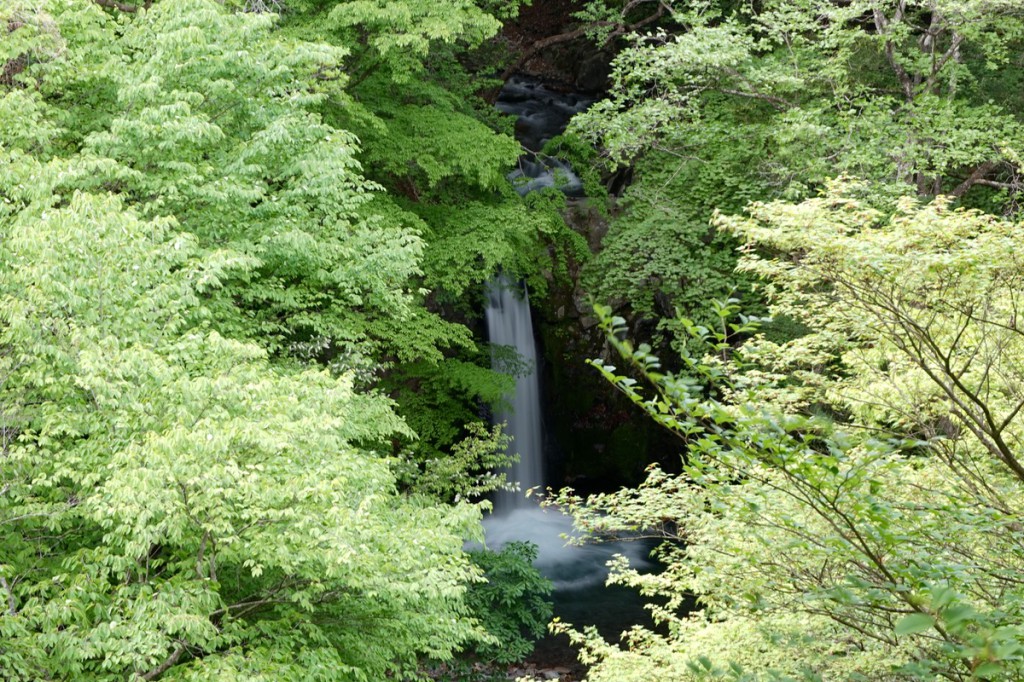 Koizumi fall
As there are autumn leaves trees around it, you can enjoy depend on the season, such as fresh green in spring, autumn leaves in autumn, and snow in winter.
It is a little less than 3km from Kahiwaya Ryokan.
At the upstream of this waterfall, you can also enjoy canyoning.
Although it is a little far for walking, 6.5km for one way, there is "Shakunage Falls" in the back of Okushima Lake.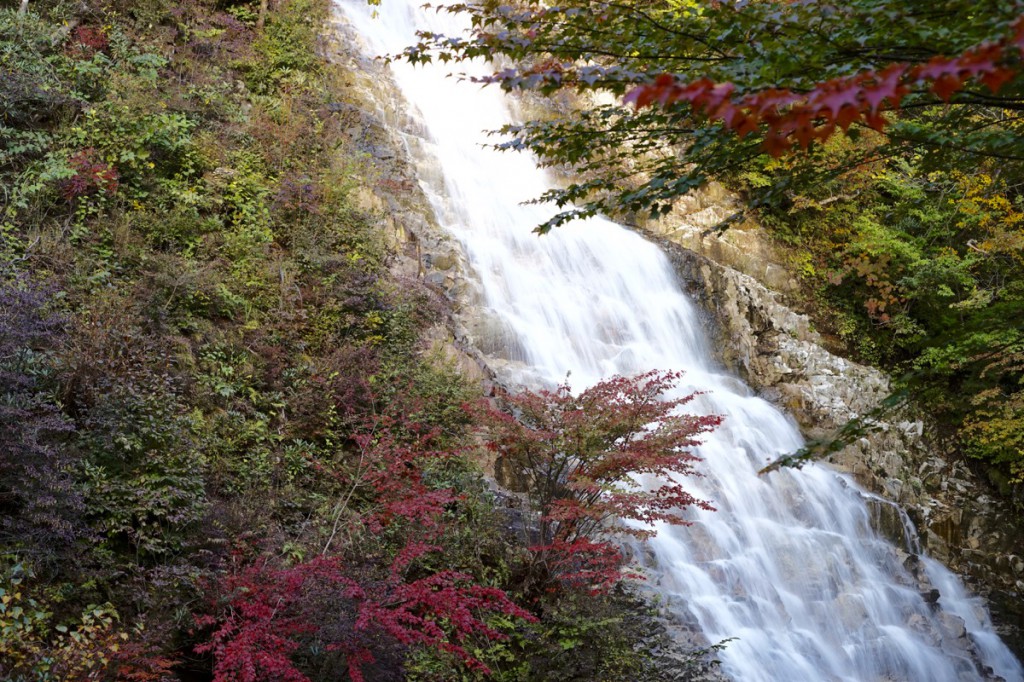 Syakunage fall
As the name suggests, at the season of Shakunage (rhododendron) (from end of April to beginning of May), you can enjoy splendid rhododendron around the fall.
You can go to the fall while watching Okushima Lake, it is exactly two birds with one stone.
You can go to Maya Falls, Ogura Falls, and Fudo Falls by walking on a mountain trail in woods.
Maya Falls are the one, where Princess Maya legend was born. It is about 40 minutes for one way from Hinatami District.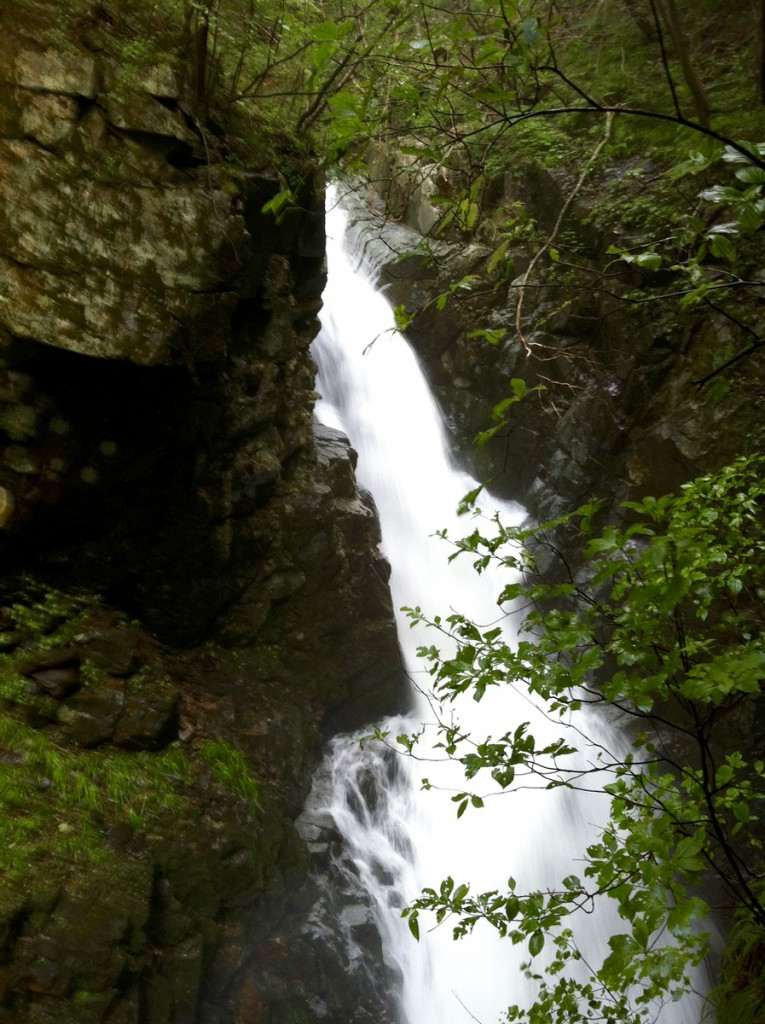 Maya fall
It is about 1 hour walk for one way from Arayu District of Shima Onsen for Ogura Falls.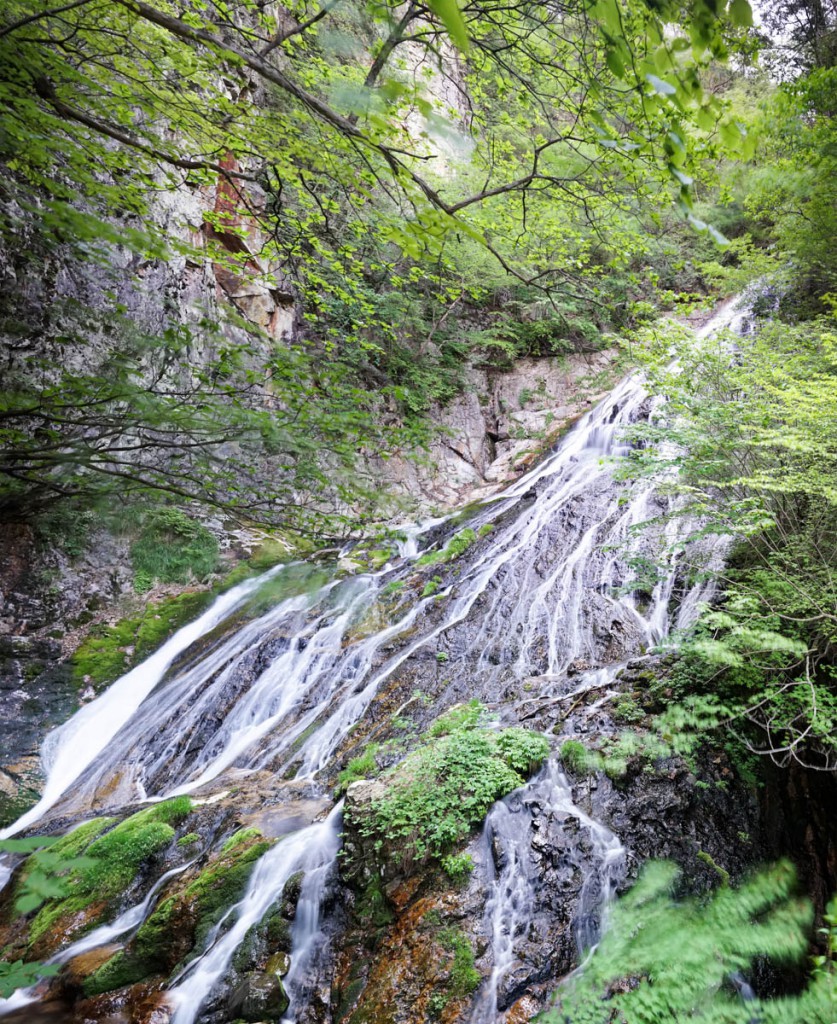 Ogura fall
It has feminine beauty like pulling a thread.
Fudo Falls are close from Kashiwaya Ryokan, about 30 minutes for one way.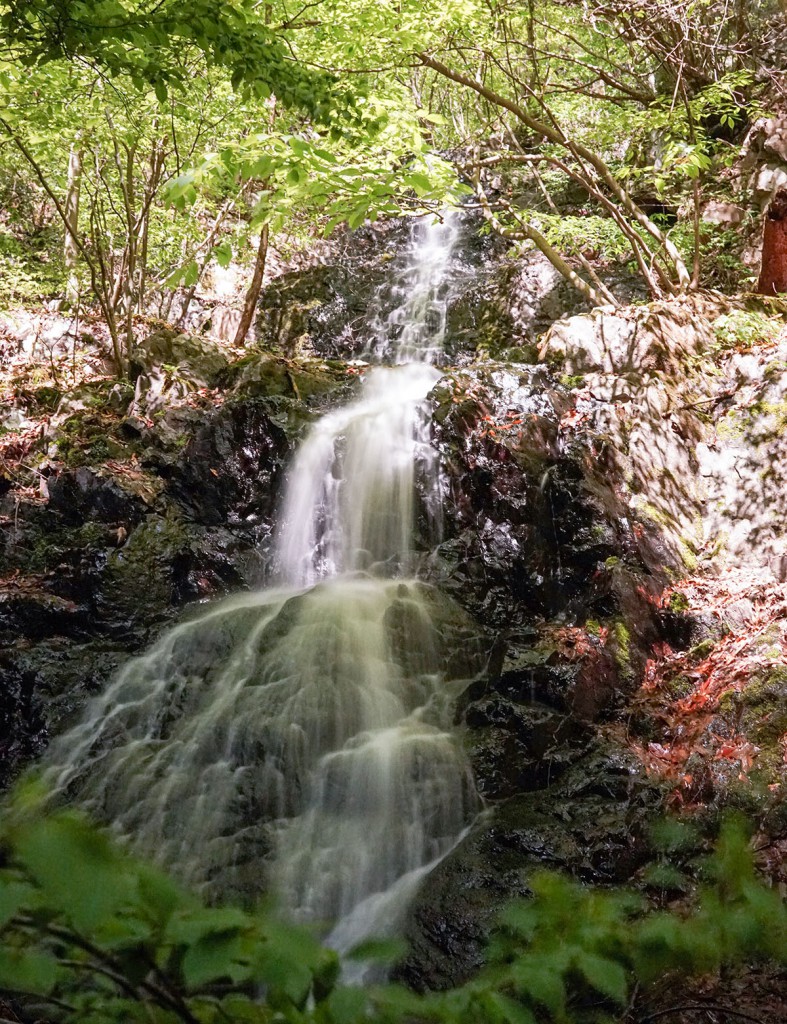 Fudo fall
But the entrance to the mountain road is obscure and the road tends to break in the middle.
So we cannot recommend it well, but the waterfall itself is very impressive.
Visit waterfalls at Shima Onsen, where you can enjoy them in four seasons.
It should be noted that you should ring a bell to avoid bears when you visit Maya Falls, Ogura Falls, Fudo Falls, Shakunage Falls, and so on, as they are away from beaten tracks.
If you interested in Japanese style Onsen, Please click here
Shima Onsen Kashiwaya Ryokan >