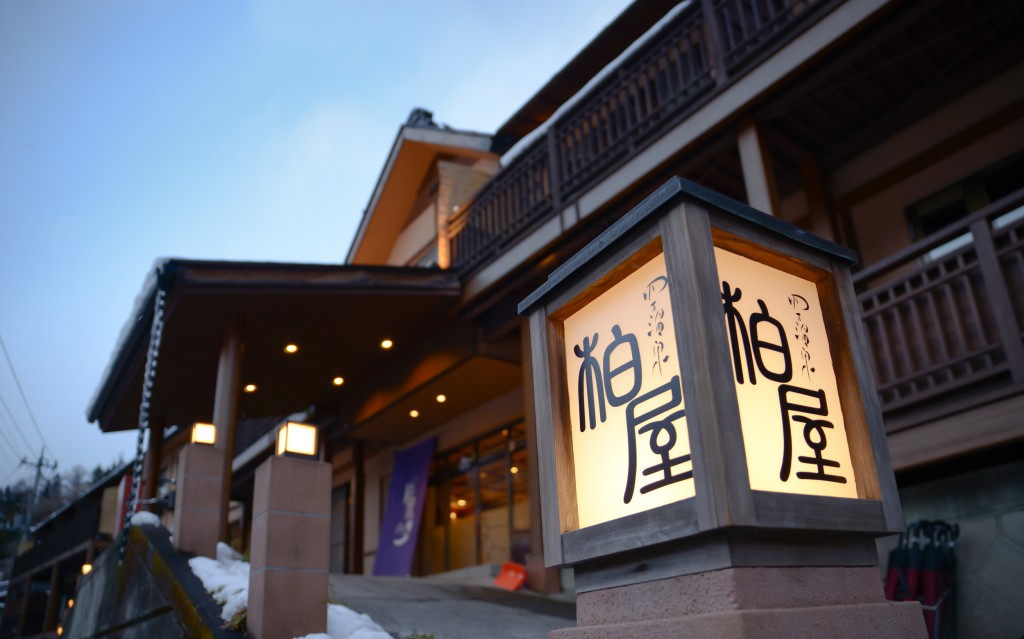 I went on a last trip with my parents right before my wedding. Because I was getting married and was not going to live with them anymore, my husband thought that we probably won't be able to travel with just the three of us anymore so he suggested that we take a trip.
This was probably going to be our last trip together so it was going to be a special one. In gratitude to my parents for raising me into the person I am today, I took it upon myself to be in charge of all of the planning.
The place I chose was Shima Onsen's Kashiwaya Ryokan. It has very good reviews and while I couldn't gauge its atmosphere from the pictures, it seemed like a promising ryokan.
When we arrived at the ryokan, we were impressed with the warm hospitality of the employees. There were young employees as well but their thoughtfulness was the best and we felt comfortable from beginning to end.
There were three open air baths that we could have to ourselves, so we bathed in all three. We didn't have to reserve the baths and we bathed in all of them lots of times. The view of autumn foliage from the baths was the best, and was so picturesque that it felt like we could have looked at the scenery forever. At night, the view of the moon together with the autumn leaves was utterly beautiful. While bathing, my mom and I were able to talk about many things. If we scheduled our trip a bit later we might have enjoyed seeing even more beautiful autumn foliage.
We went for the open air baths but the food was even better than we expected. We were surprised at the beautiful presentation and creativity. It was packed with autumn's delights and the taste and appearance were first-class. There was really nothing to complain about. If I must find something to say, I did mind the creaking floor a bit but I felt that this was part of the charm that only a wooden structure can have.
It's truly a good ryokan so as you'd expect it's a bit expensive…It's not the kind of ryokan that you could visit often so I'd like to come back when I'm a bit older, together with my husband when our future kids are already on their own. I'm sure the employees will welcome us warmly, but from the overall atmosphere of this ryokan and by the looks of the other guests, I feel that this isn't the kind of place for small children so I am looking forward to that time when we can come back without kids. My parents also like this place very much and they said they'd like to come back another time.
Time:October 2013
Gender:Female
Age:32 years old
Situation:Family travel
★Response from Kashiwaya Ryokan
We are very thankful that you chose us, Shima Onsen Kashiwaya Ryokan, as the destination of your precious family trip before your marriage.
Fully enjoying your stay at the hot spring with the autumn foliage viewed from open air baths that you had to yourselves, we're sure that your mother was also very happy with your conversations together.
Our head chef and the kitchen staff are also very happy with your compliments on the food. While we are taking baby steps, we are continuing to evolve and grow.
The water in Shima Onsen is gentle even for babies so we have a lot of visitors who come to Kashiwaya Ryokan for their baby's first hot spring experience. Please do come back with your husband and also for your child's first time in a hot spring.
We look forward to your next visit.
If you interested in Japanese style Onsen, Please click here
Shima Onsen Kashiwaya Ryokan >