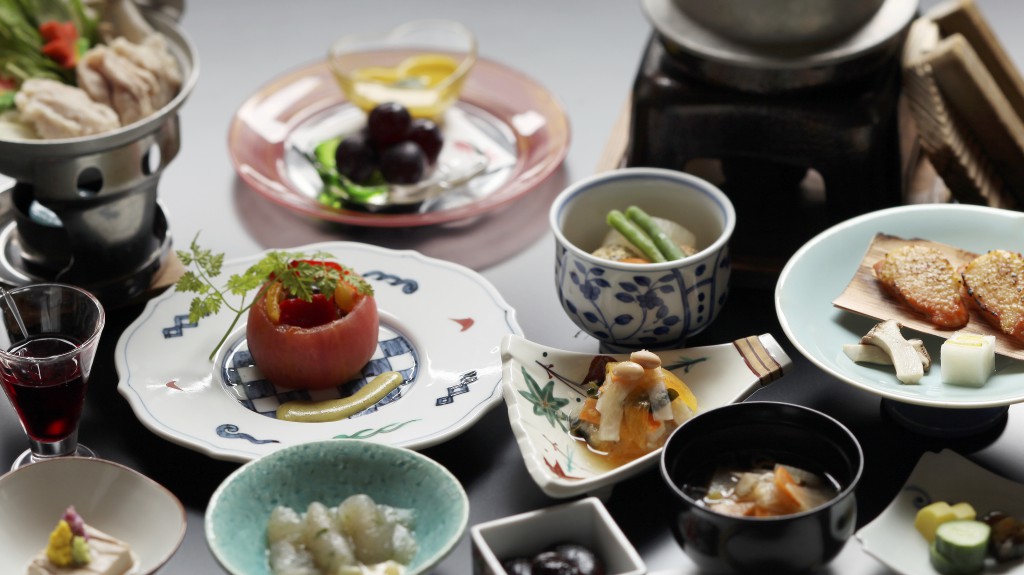 Dad finally won the lottery after continuing to buy tickets for many years. "When you win something like this, you gotta spend it extravagantly! Let's go to a hot spring!" he said, so I became in charge of looking for a place to stay.
I found Shima Onsen's Kashiwaya Ryokan in Gunma Prefecture online, and Dad really liked its retro atmosphere. I was able to get a reservation after a few months.
When we got there, it was so much more wonderful than the pictures we've seen. Dad became overly excited, which is unusual for him, and I'm really glad that I chose Kashiwaya Ryokan.
The hot spring had one ryokan and three open air baths. The quality of the water was as one would expect from Shima Onsen. Mom usually has dry skin, and after bathing here her skin got softer and smoother which really made her happy.
For lunch, we used our lunch coupons at the nearby Kashiwaya cafe and I had my favorite curry and coffee. As for dinner, it had fresh ingredients harvested locally and we were very pleased with its taste and presentation. We had dinner in our room so it was just us family and we didn't need to worry about the prying eyes of other guests.
We were all touched by the extreme hospitality shown to us by the staff.
My dad was very pleased as well, and was very enthusiastic in saying, "If it's going to be this good of a ryokan, we're coming back next year!" LOL.
Time:April 2014
Gender:Female
Age:28 years old
Situation:Family travel
★Response from Kashiwaya Ryokan
We are very thankful that you chose us, Shima Onsen Kashiwaya Ryokan, as the destination of your hot spring trip to celebrate winning a valuable lottery.
Thank you too for liking our atmosphere and for your heartwarming compliments.
Shima Onsen is a sodium calcium chloride sulfate hot spring, and its component metasilicic acid has waste removal and moisturizing properties so benefits to the skin can be expected.
More than anything, we are glad that you were able to relax and enjoy your meal and spend time just with you family.
We look forward to your next visit.
As an aside, we too would like to win the lottery. Maybe next time, you could give us a few tips on how to win.
If you interested in Japanese style Onsen, Please click here
Shima Onsen Kashiwaya Ryokan >