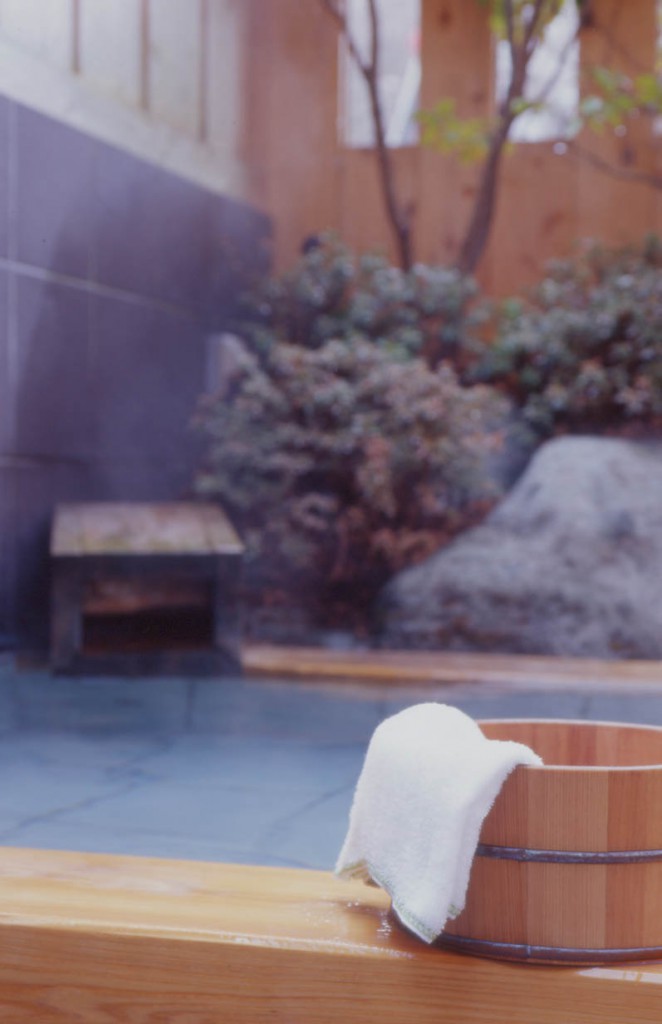 My family and I visited Shima Onsen's Kashiwaya Ryokan in Gunma Prefecture in February 2010, and the hospitality extended to us was better than we expected so we came back during Golden Week of the same year for a two-night, three-day hot spring trip.
I knew that the accommodation fee would be more expensive during Golden Week but the children kept on talking happily about their memories of Shima Onsen and Kashiwaya Ryokan so I splurged, LOL.
Kashiwaya Ryokan's wooden architecture similar to that of the hot spring inns of old contributes to the building's good atmosphere, and my wife, my eldest daughter and I liked it at first glance. Having visited it just three months earlier, we should have already been used to its facade and Shima Onsen's scenery but it was Golden Week, so there were many families like ours in the hot spring town and at Kashiwaya Ryokan, and we felt a different vibe compared to our first visit.
We stayed in a room similar to the room we had during our previous visit. Our room was on the second floor, and the view of Shima Onsen's rustic landscape and the open air baths below unfolded before us. The children were just as overly excited as they were in February.
My one-year old son seemed to like the large public bath at Kashiwaya Ryokan very much, and even though he couldn't talk yet he made happy sounds the moment we got in.
Carrying my one-year old son, and with a panoramic view of Shima Onsen's nature before us, I felt this wonderful sensation, as of we were bathing in a hot spring in a jungle. I was so happy I spontaneously cried.
Bathing with my son at the large public bath at Kashiwaya Ryokan is a wonderful memory that I will never forget.
Time:May 2010
Gender:Man
Age:38 years old
Situation:Family travel
★Response from Kashiwaya Ryokan
We are really thankful that you visited us twice during a short period of time.
Shima Onsen has many faces depending on the season, and as you have mentioned, it has a completely different atmosphere in February and in May.
In February, you can watch snow fall lightly while bathing in our open air bath. There is an old belief that bathing in a hot spring during winter increases our bodies' self-healing capabilities so winter is the most appropriate season to enjoy bathing in a hot spring.
And in May, we have new greenery. Light green leaves turn darker from day to day, and it feels as if nature is giving us energy. It is my favorite season of the year.
Above all, we are happy that your youngest child liked our hot spring bath.
Shima Onsen has many guests who come back as adults because it is a memorable hot spring region where they were taken to by their parents and grandparents when they were young.
The whole staff and I sincerely look forward to your next visit. Thank you.
If you interested in Japanese style Onsen, Please click here
Shima Onsen Kashiwaya Ryokan >