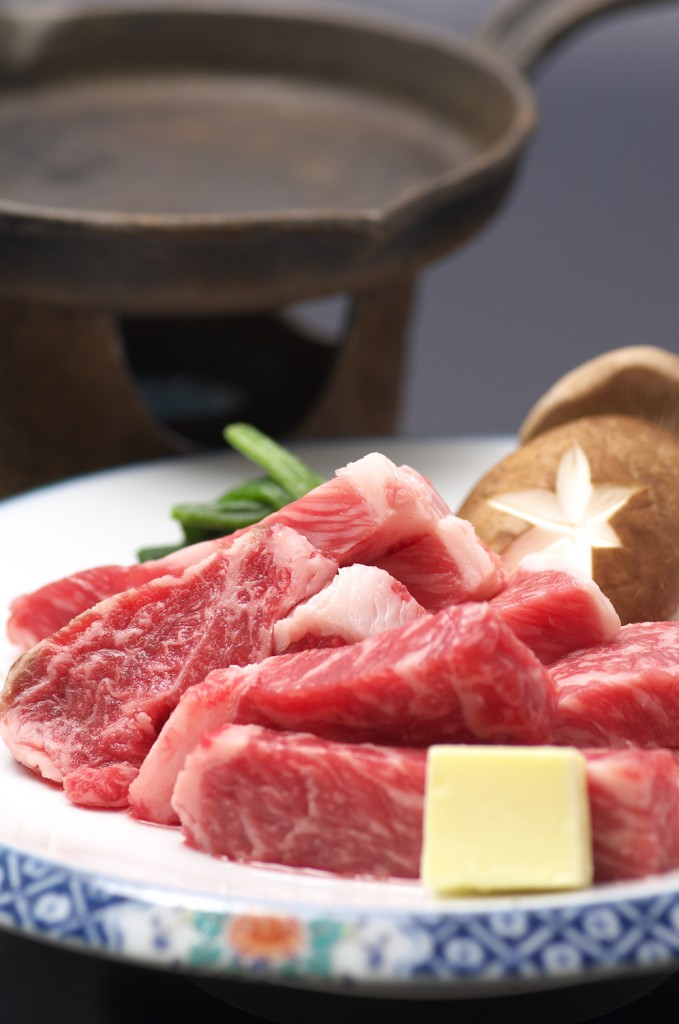 We went to Shima Onsen for our first trip as a family. We decided on Kashiwaya Ryokan because it had the highest-rated reviews for accommodations online.
Kashiwaya Ryokan is especially famous for its onsens. When we went, there were three onsens that you can have all to yourself, and each one was spacious enough to comfortably accommodate the whole family so were very satisfied. I especially liked the Sakura-no-yu onsen.
The food was also impressive. We chose the accommodation plan that included a steak and we were very happy with its size and quality. However, we did mind the smoke a little because we grilled the steak in our room. Nevertheless, considering the steak's deliciousness, we were able to endure the smoke, LOL.
With regard to the onsens, there was a bath that we could have all to ourselves so the whole family bathed in it. My mom has sensitive skin so she was worried about the water's properties but the water was very smooth, and it didn't cause any problems so she was able to enjoy her bath and she raved about it afterwards. She was also impressed with the service which allows you to choose your yukata bathrobe.
Regarding the staff, unexpectedly there were only a few older staff members and there were many younger women. We had no complaints about their customer service and dealings with us, but their private conversations were a little conspicuous.
The next morning, we had brunch at the Kashiwaya Cafe. We had cake and coffee which were of course delicious, but the relaxing atmosphere of the cafe would be appreciated by both males and females, young and old.
The surrounding location of the ryokan was also wonderful, and we were really glad that we chose to stay in Kashiwaya Ryokan and Shima Onsen for our first trip as a family. It's a ryokan that I'd also like to recommend to my friends.
Time:March 2014
Gender:Man
Age:22 years old
Situation:Family travel
★Response from Kashiwaya Ryokan
We sincerely thank you and your family for staying with us at Shima Onsen Kashiwaya Ryokan.
We are thankful that you have had your fill of Akagi beef in the accommodation plan that you chose that includes steak, as well as enjoying our three private, open air baths. We are also grateful for your compliments.
It has long been said that the waters of Shima Onsen are effective in 40,000 ailments. It is a sodium calcium chloride sulfate onsen with superior heat-retentive and moisturizing properties, and is said to be also effective in softening the skin. We are also glad that your mother was pleased.
We, the staff, are in our 20s to our 70s, and while the average age of our staff is very young for a ryokan, we will try to improve by learning from each other for your utmost pleasure.
We sincerely look forward to your next visit. Thank you.
If you interested in Japanese style Onsen, Please click here
Shima Onsen Kashiwaya Ryokan >