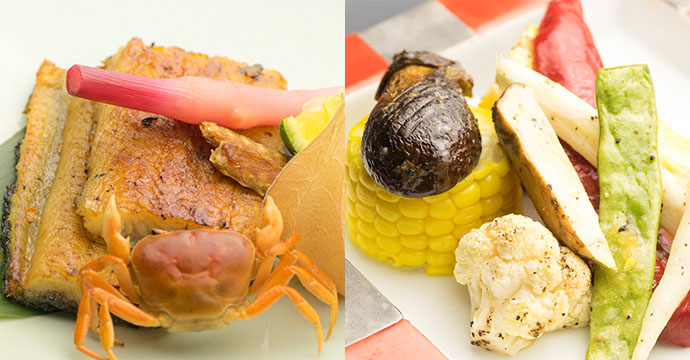 Now, we are offering the summer version for Dinner Menu.
Summer Menu 2016
Is a menu, with which you can spend a cool and refreshing summer.
In this season, there are plenty of summer vegetables made in Gunma available.
Please enjoy prefectural ingredients along with herb pork and Akagi chicken.
Chef Norihiko Sakamoto
Aperitif
Plum wine "Osakazuki"
Plum wine is made with Japanese Sake, "Osakazuki", of brewery in the foothills of Mt. Haruna. Gunma is also one of the most producer of plums in East Japan.
Specialty
Hanamame (beans) and Sashimi Konjac handmade by the landlady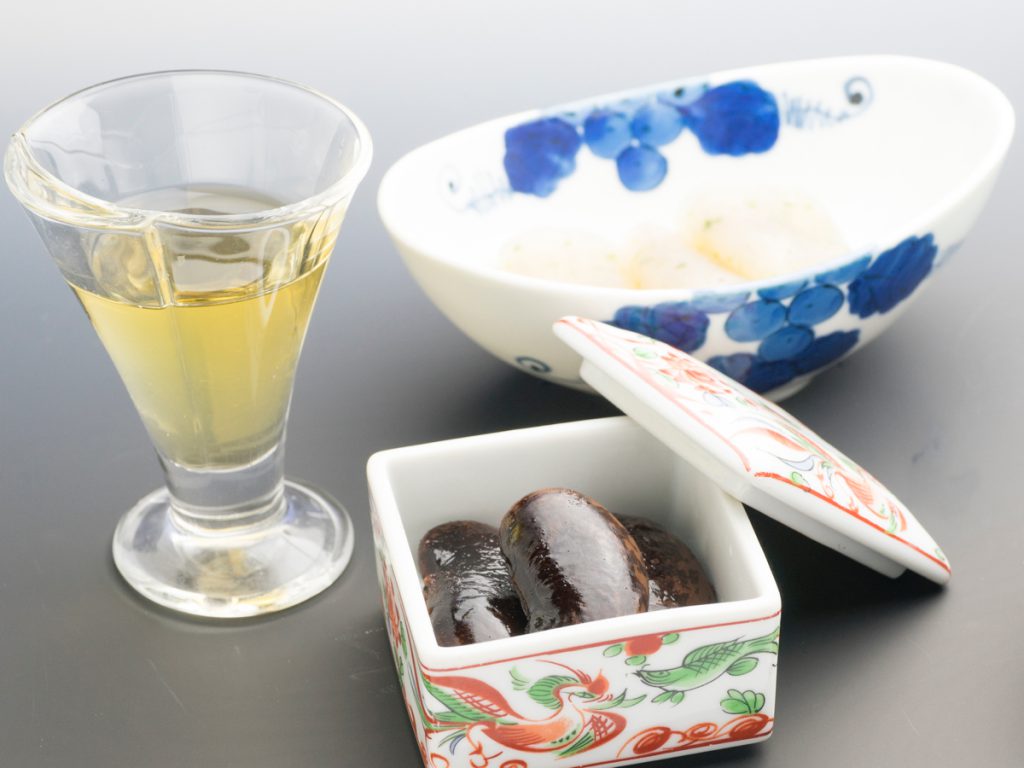 Well evaluated classic menu.
The key points are handmade and local Agatsuma production.
Appetizer
Gunma Edamame (green soybeans) Tofu with Sea Urchin Soup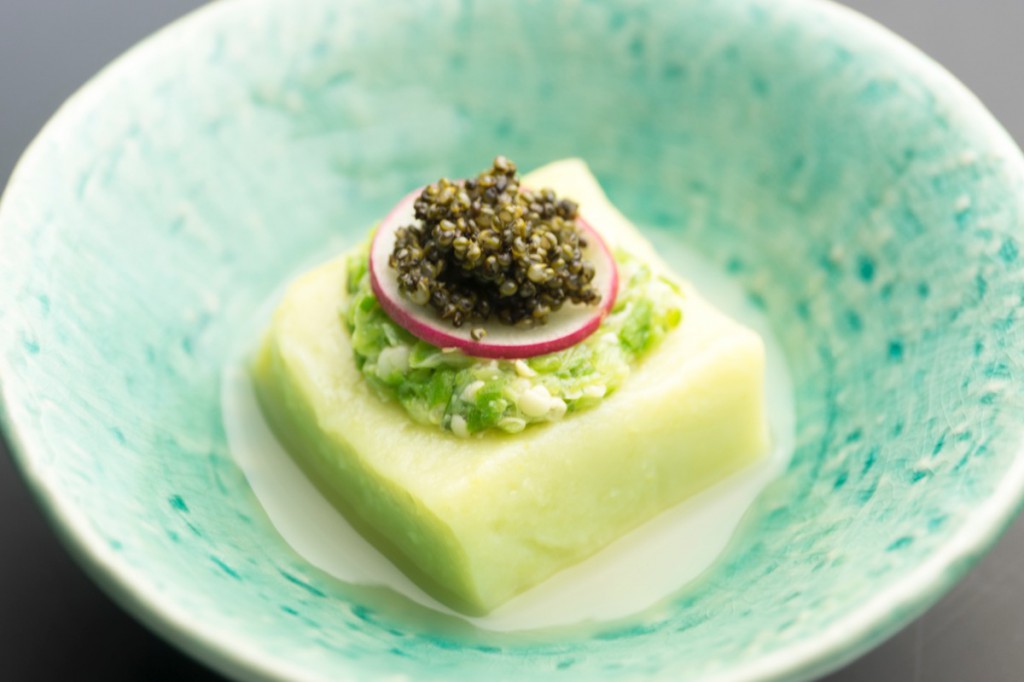 It is refreshing green edamame tofu. Please enjoy it in soup with flavor of sea urchin.
Grilled-dish
Grilled Eel with Shima Onsen Sake and Salt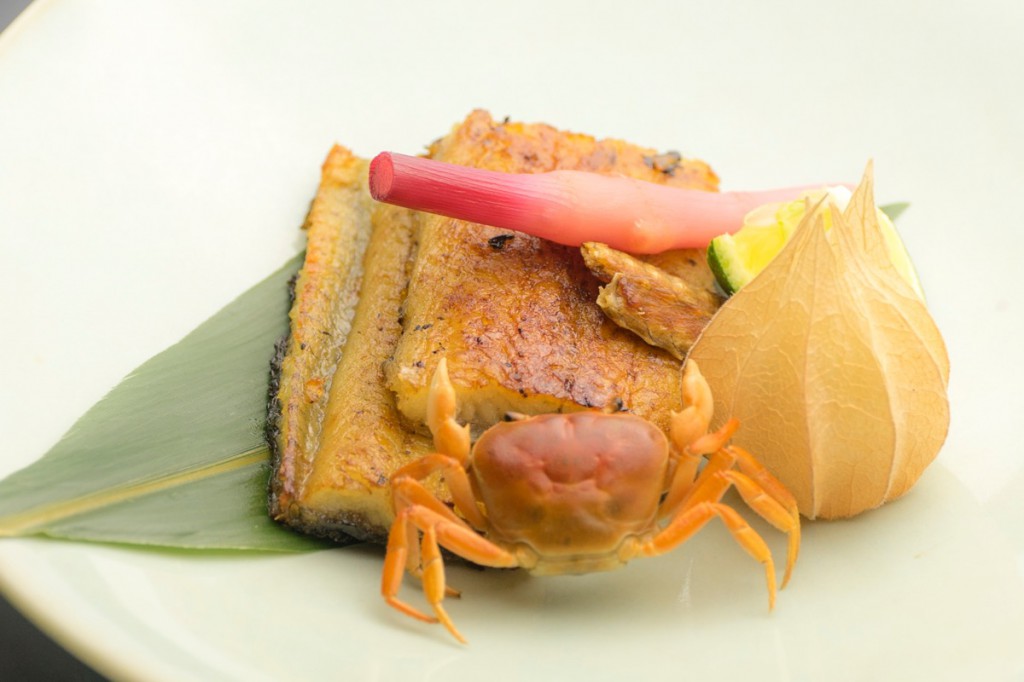 Grilled seasonal eel in salt sauce made with Shima Onsen Sake brewed with Shima Onsen water.
Mid-dish
Grill Cold Vegetable of 10 kinds, Made in Gunma


Gunma produces fresh vegetables a lot. Lots of summer vegetables are grilled and cooked to cold.  Served with avocado and anchovy dip.
Chilled Bowl
Gunma Himokawa Cold Udon (noodle)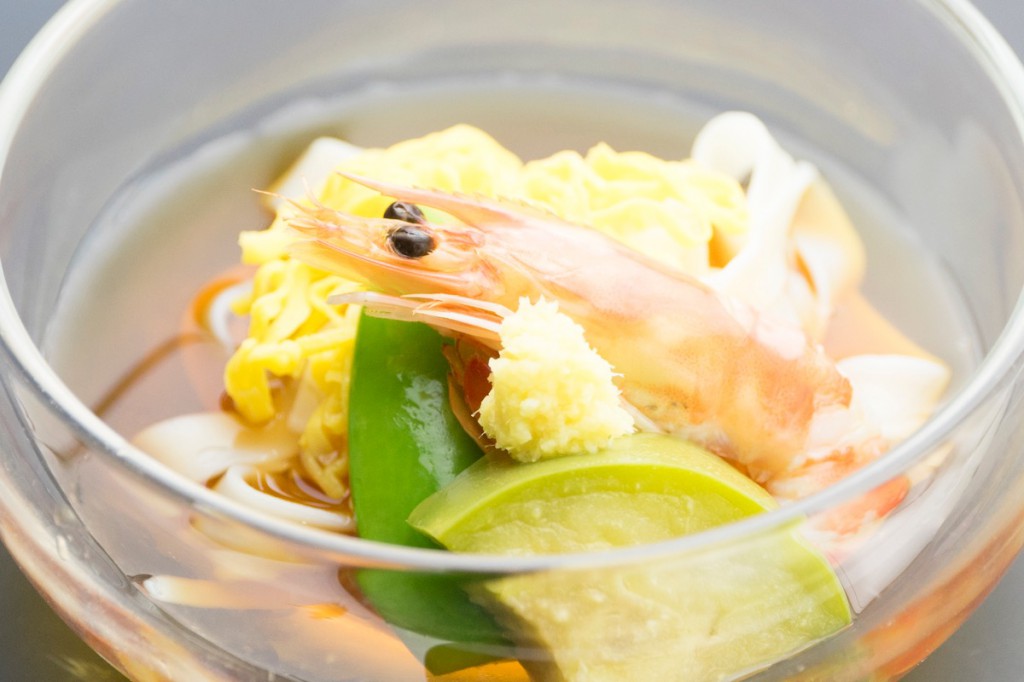 Gunma Himokawa Udon served with refreshing ginger flavor.
Hot-pot
Gunma Vegetables and Gunma Herb Pork,Tomato Soup Pot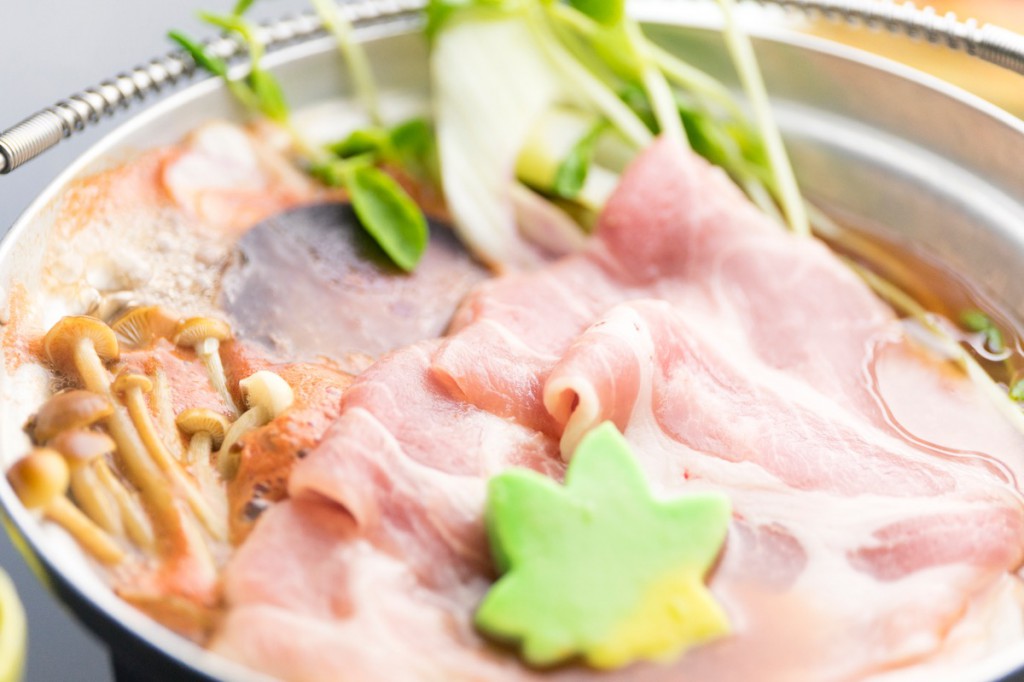 Tasty herb pork and vegetables, served in a soup with tomato flavor, best for summer.
You can add squeezed lime for more refreshing.
Side Dish
Kagafuto Cucumber and Kiku with Amazu (sweet and sour soup), Fresh Octopus.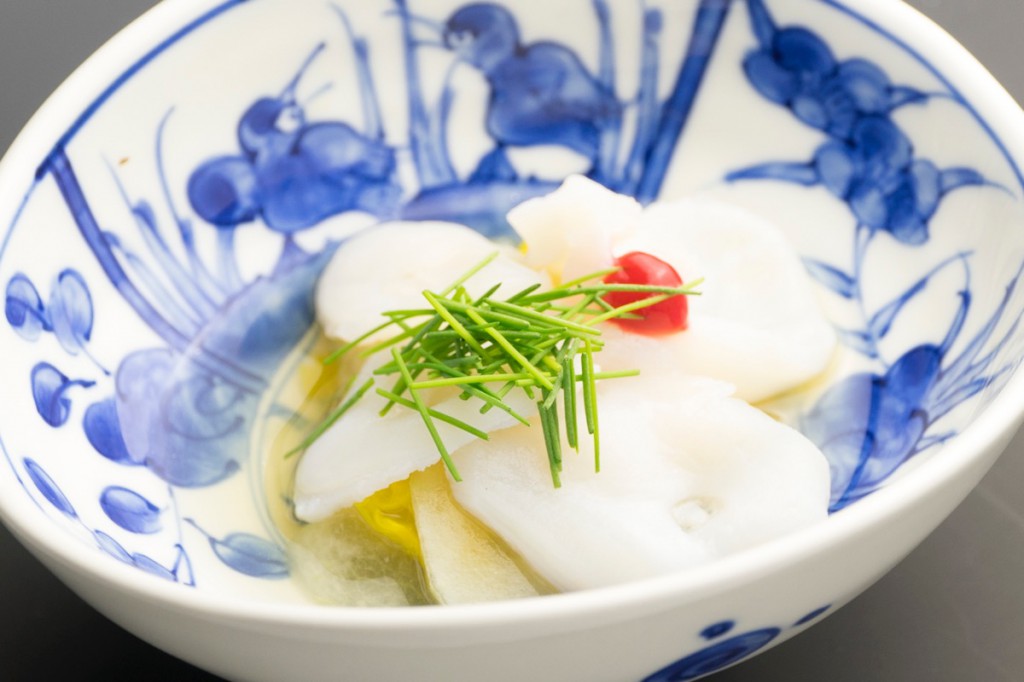 Enjoy chewy octopus and thick cucumber "Kagafuto" with plum and truffle vinegar.
Kamameshi (rice in a small pot)
Cooked in front of you; Kamameshi of Myoga (Japanese ginger) and Akagi Chicken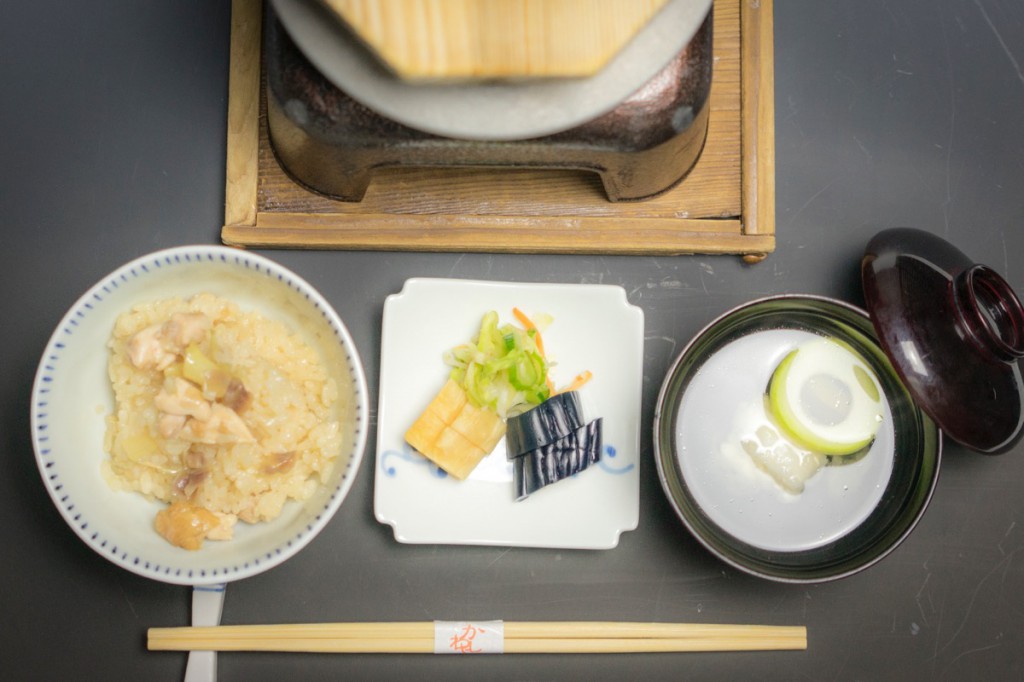 Kamameshi of Gunma chicken. Refreshing Zingiber and Myoga tighten the taste.
Soup
Small Mellon, pike conger, red taro stem, and blue citron
Pickles
3 kinds of pickles
Dessert
Alexandria and Salty Lychee jerry
Uji Matcha Terrine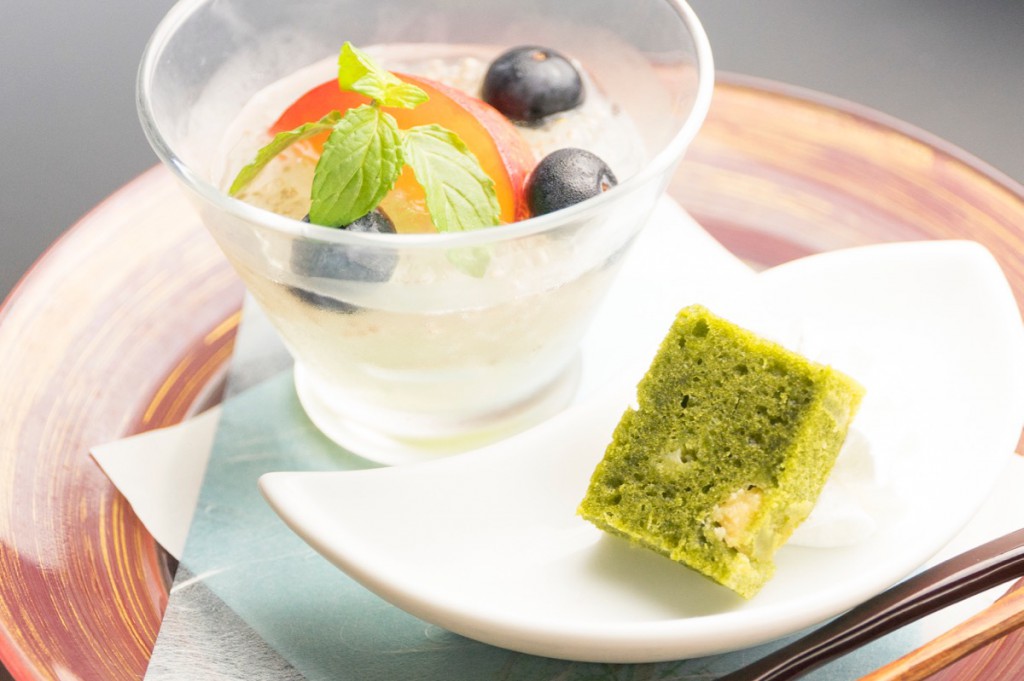 If you interested in Japanese style Onsen, Please click here
Shima Onsen Kashiwaya Ryokan >