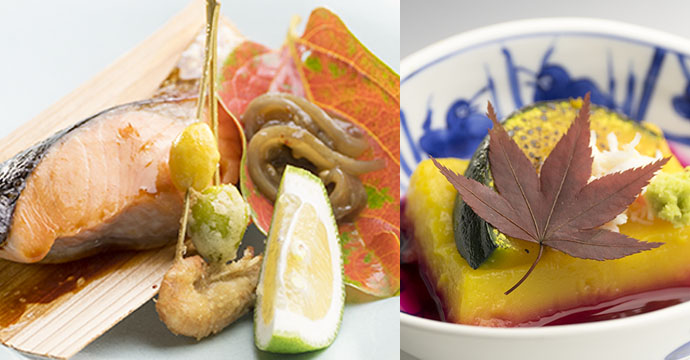 Autumn of harvest.
Gunma also celebrate the time of harvest with a lot of vegetables and mushrooms.
With Akagi chikens and Akagi trout, please fully enjoy the autumn of Gunma.
Chef Norihiko Sakamoto
Aperitif
Plum wine "Osakazuki"
Plum wine is made with Japanese Sake, "Osakazuki", of brewery in the foothills of Mt. Haruna. Gunma is also one of the most producer of plums in East Japan.
Specialty
Hanamame (beans) and Sashimi Konjac handmade by the landlady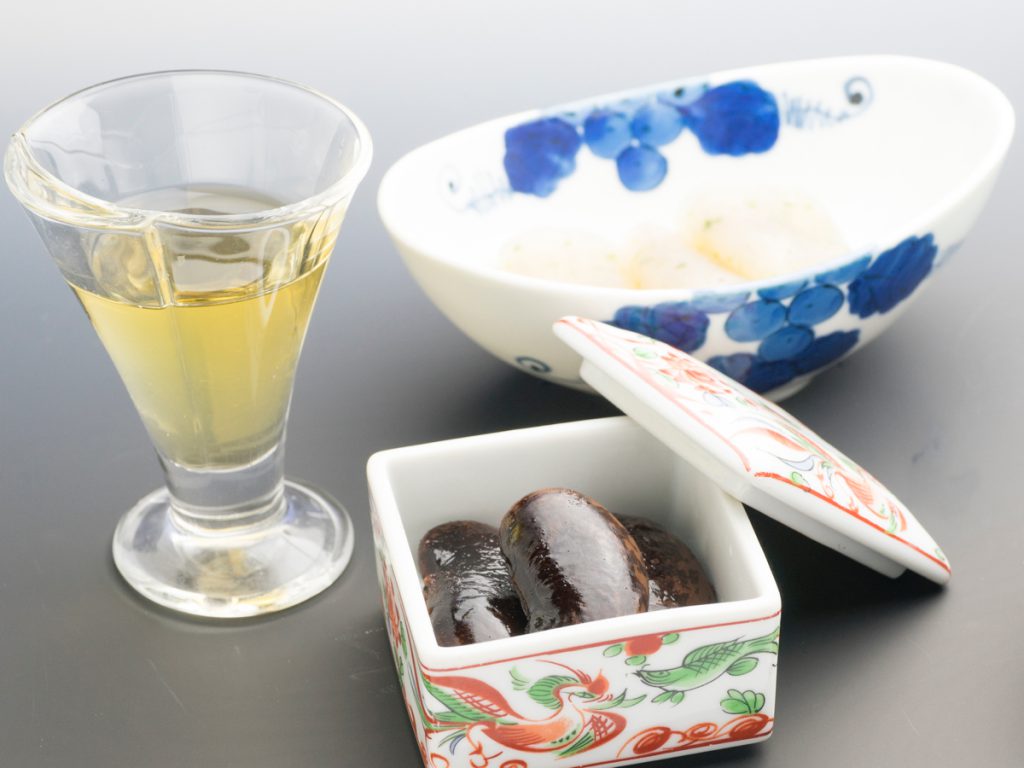 Well evaluated classic menu.
The key points are handmade and local Agatsuma production.
Appetizer
Pumpkin Tofu with Beets Soup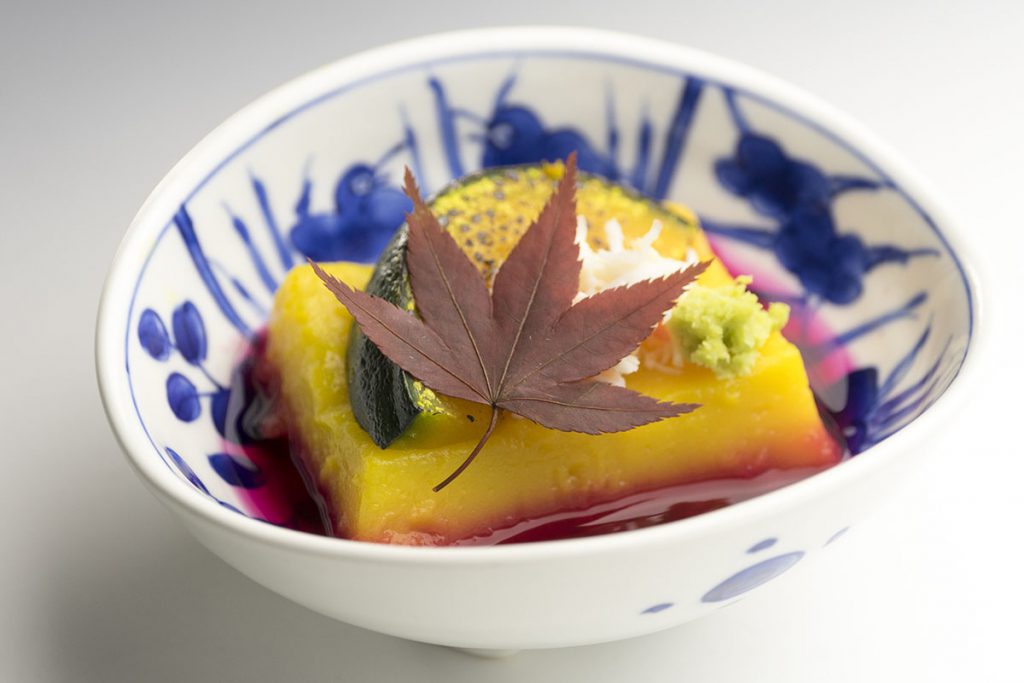 The bright contrast of yellow and red. Please enjoy the beets soup with rich minerals and vitamins.
Grilled-dish
Grilled Gunma Akagi Trout on Cedar Plate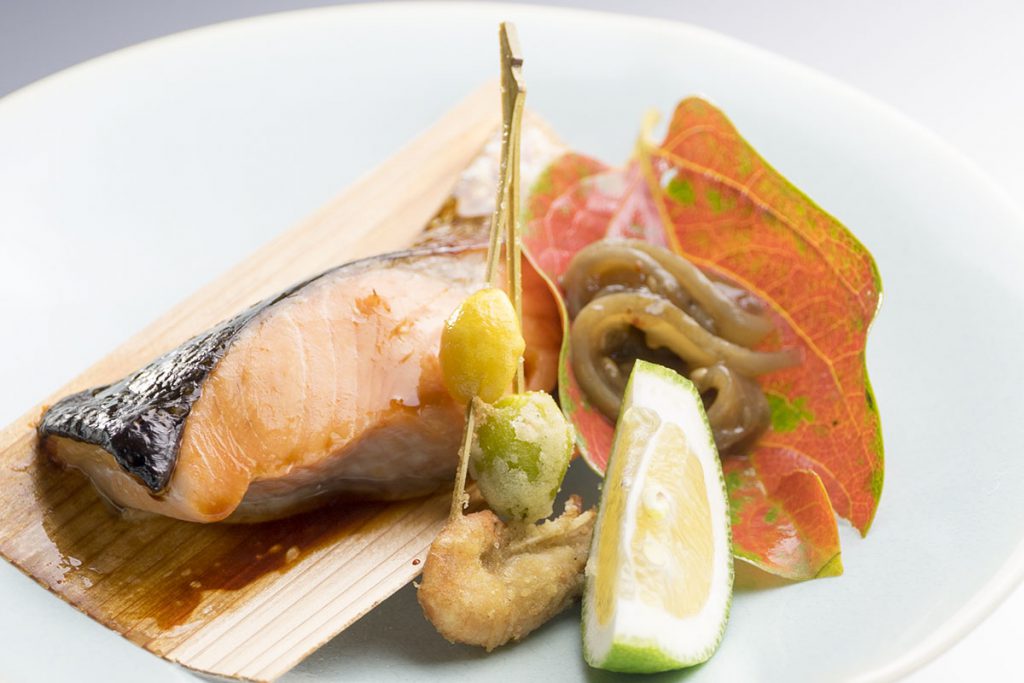 Fragrant grilled trout with fat, which has been raised well in the foot of Mt. Akagi.
Center plate
Shima Onsen Style Steamed Seasonal Vegetables and Root Vegetables, Bagna Freida Source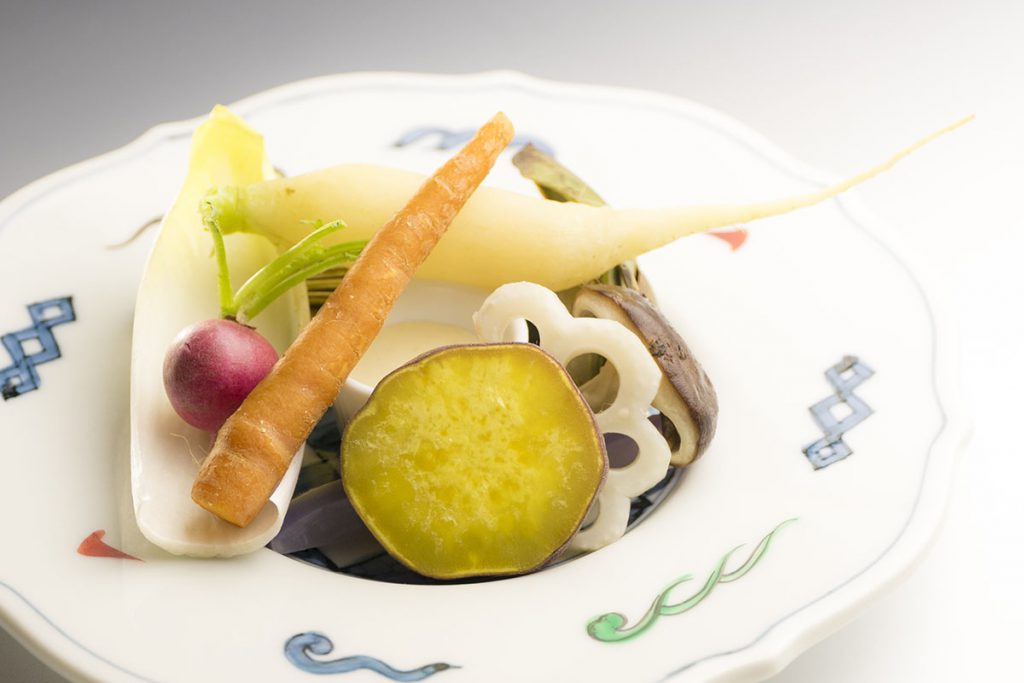 Vegetable dish of Kashiwaya specialty. Our special autumn dish is hot spring steamed vegetables. Enjoy the colorful autumn vegetables and root vegetables with Bagna Freida flavor.
Stewed dish
Boiled Small Turnip and Gunma Wheat Pork with Sesame Soup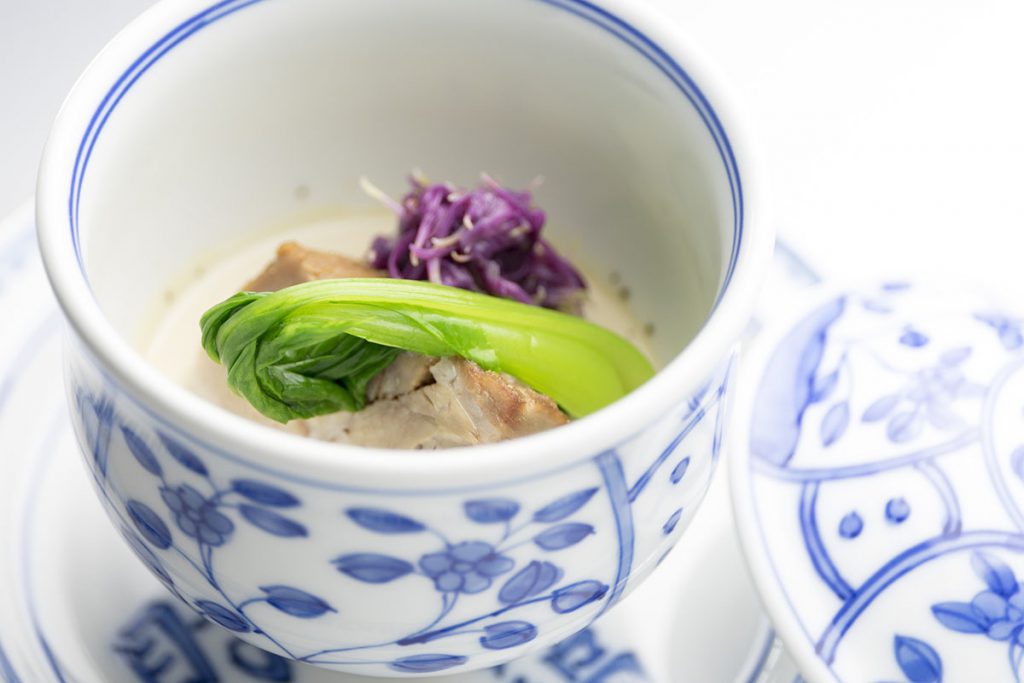 This is boiled turnip and pork with rich sesame flavor.
With an accent of chrysanthemum and small bok choy as an image of chrysanthemum bloomed in autumn.
Hot Pot
Boiled Akagi Chicken with Bone and Gunma Vegetables in a Skillet with Special Ponzu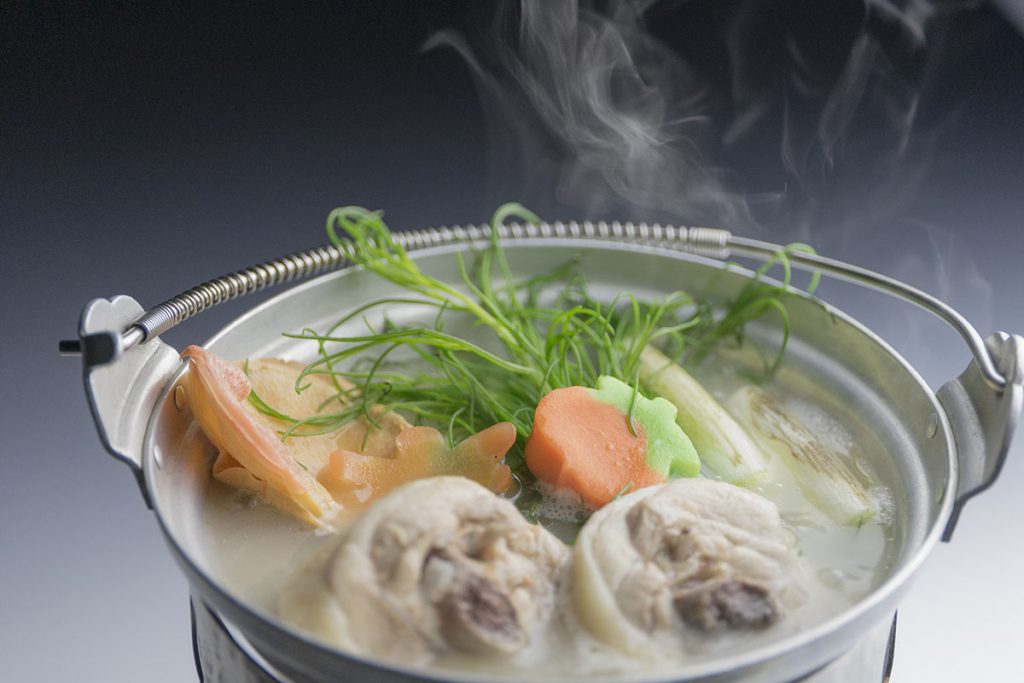 This is a skillet of Gunma Akagi chicken and plenty of Gunma vegetables.
Please enjoy it with chicken base soup, cooked carefully over time.
Side Dish
Pickled Gunma Vegetables and Red Barracuda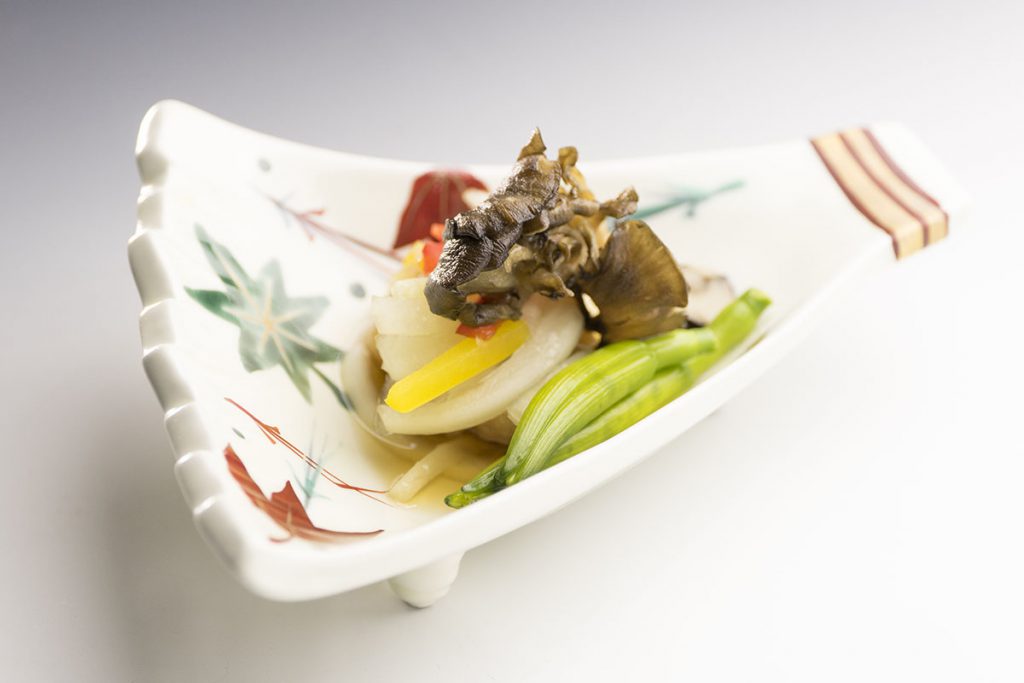 Please enjoy the combination of red barracuda with fat and Gunma vegetables on the best season from autumn to early winter.
Kamameshi (rice in a small pot)
Coocked in front of you; Propagule and Spawn of Autumn Salmon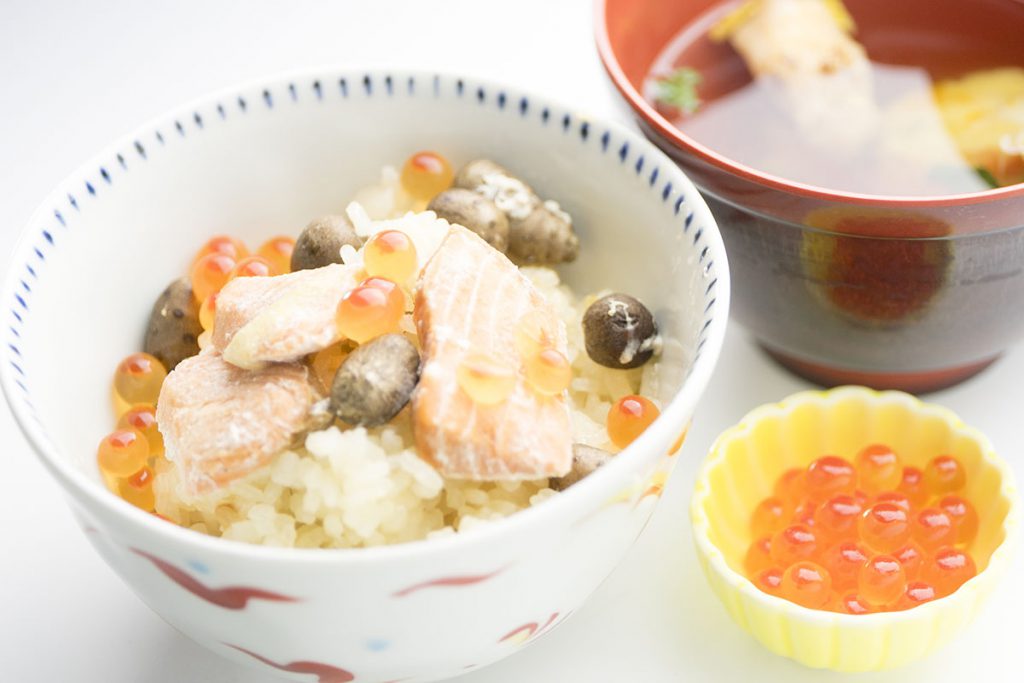 It is unique rice of autumn.
Please enjoy the harmony of rare propagule, salmon, and spawn.
※ We use Nakanojo Koshihikari rice.
Soup
Matsutake mushroom, vegetables cake, five-colored seaweed ball, and citron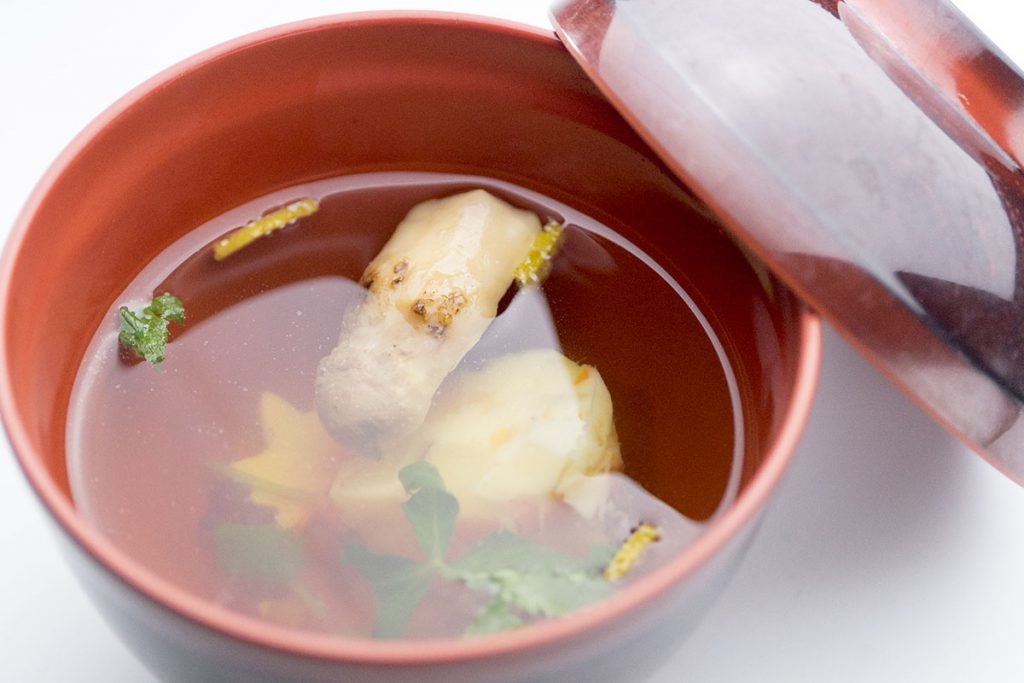 Pickles 3 kinds of pickles
Dessert
Custard Brulee of Chestnut with Inner Skin
Shima Onsen Rose Wine Jelly with Persimmon and Pear