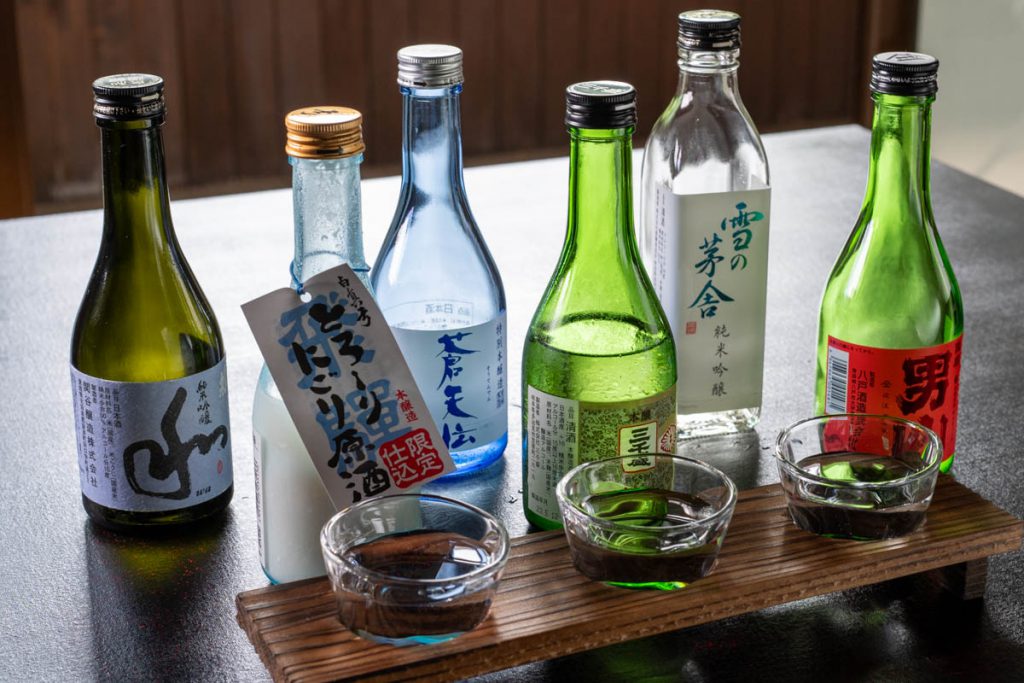 Sake, an alcoholic beverage made by fermenting rice, is a uniquely Japanese alcoholic beverage.
There are more than 1,400 Sake breweries in Japan, and the number of brands exceeds 10,000.
The ingredients are simple, but each brand offers a completely different taste.
At Kashiwaya Ryokan, we offer two types of "Kikizake Sets" that allow you to compare three different types of such profound Sake.
Our staff, Sakai and Oyama, have selected Sake from their hometowns to match the cuisine at Kashiwaya Ryokan.
Sakai, whose parents own a Sake store, selected from the Tokai region (Aichi, Gifu, and Mie prefectures).
Oyama, who loves Sake, selected sake from the Tohoku region (Fukushima, Aomori, and Miyagi prefectures).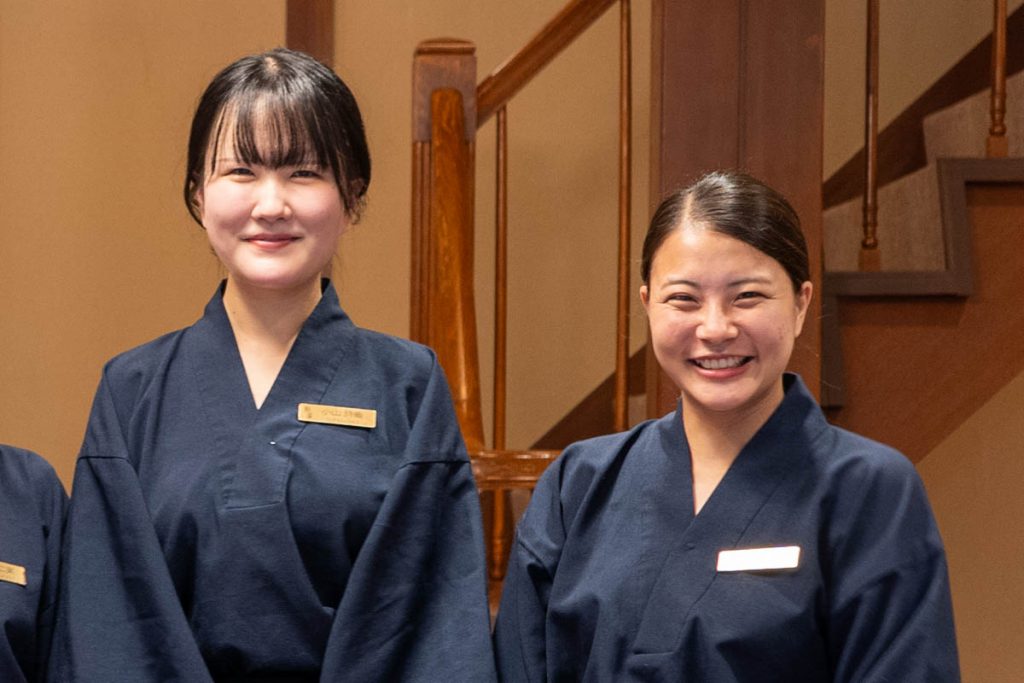 If you are planning a trip to Japan, there is no reason not to enjoy Sake, a part of Japanese culture.
We hope you will enjoy comparing Sake with your Japanese dinner!
Sakai Selected Tokai Set 1,600 yen
– Aichi Prefecture, Yumekobako(夢筺), Special Junmai Hiyaoroshi
– Gifu Prefecture, Hatsumidori(初緑), Junmai Unfiltered Sake
– Mie Prefecture, Zaku(作), Hiyaoroshi
Oyama Selected Tohoku Set 1,600 yen
– Fukushima Prefecture, Shizenshu(しぜんしゅ), Junmai Sake
– Aomori Prefecture, Houhai(豊盃), Special Junmai
– Miyagi Prefecture, Koganesawa(黄金澤), Yamahai Sake Hiyaoroshi
Special Junmai :Sake with less than 60% rice remaining (over 40% polished) and no distilled alcohol added. Alternatively, crafted using a special fermentation method.
Hiyaoroshi: Autumn limited sake.
Junmai Sake: Sake without distilled alcohol.
Yamahai Sake: Classic brewing method that introduces natural lactic acid bacteria during the brewing process.