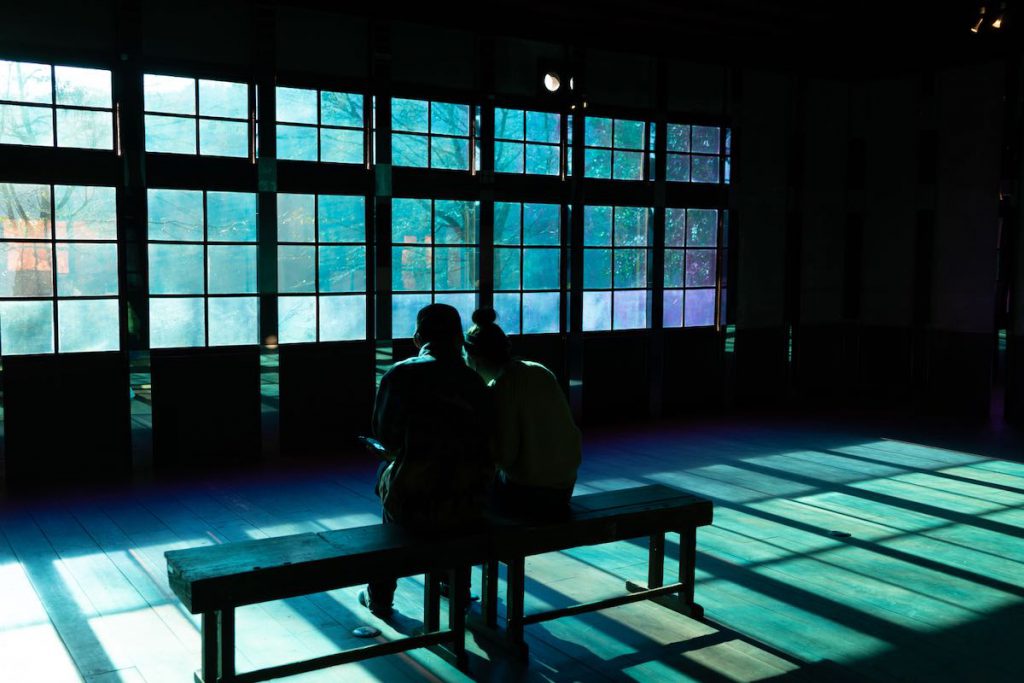 Overview
A small rural town in the corner of Gunma Prefecture will become an art museum of contemporary art. Such an event is the Nakanojo Biennale.
The Nakanojo Biennale is an international contemporary art festival held once every two years in Nakanojo Town, Gunma Prefecture, where our Shima Onsen is located.
Since the first festival was held in 2007, inviting 56 contemporary artists, it has been held every other year, and this year will be the 9th.
This year, 111 contemporary artists from Japan and abroad will participate in the festival, displaying their art throughout the city.
The exhibition will be held from September 9 to October 9, 2023.
In Nakanojo Town, visitors can enjoy the unique village culture and nature found nowhere else, including several historic Onsen resorts such as our Shima Onsen, a long-established sericulture, and a natural environment that has been designated a national park.
The contemporary artworks displayed against this environment evoke various emotions in the viewer: they may evoke nostalgic memories, have a fresh impact, or evoke a longing for the countryside.
How to Appreciate the Nakanojo Biennale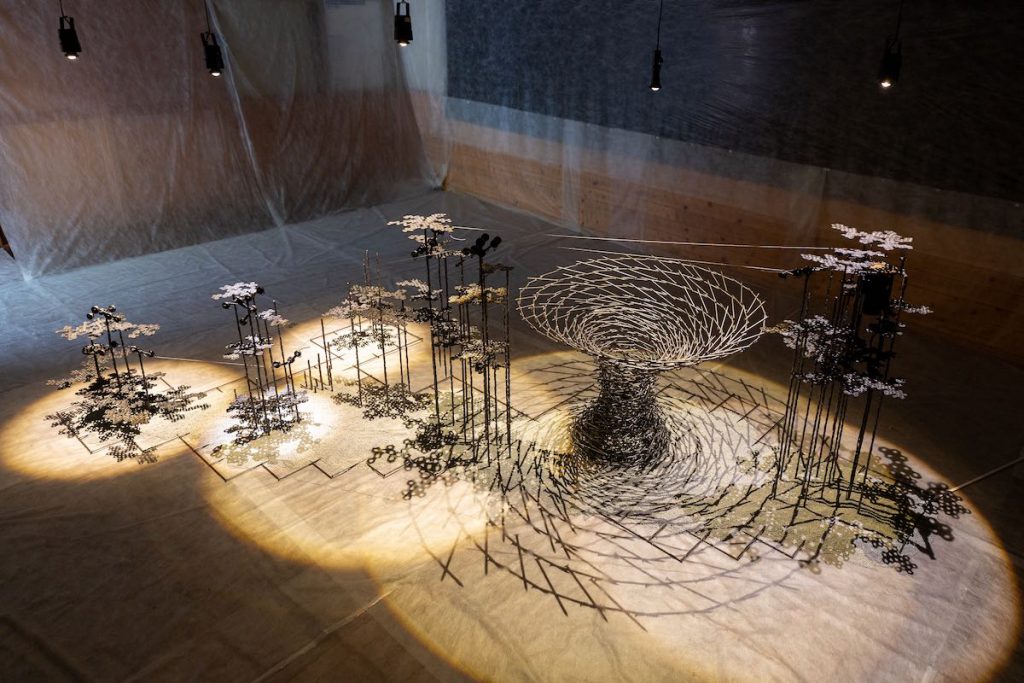 To appreciate the Nakanojo Biennale, an admission ticket for 1,500 yen is required.
Tickets will be sold at various locations in the town. (No advance tickets are available.)
Nakanojo is quite a large town, so it is recommended that you organize your visit in advance.
The exhibition area is divided into five main areas: Nakanojo City, Shima Onsen, Sawatari Kuresaka, Isama, and Kuni.
Two of these areas, "Nakanojo City Center" and "Shima Onsen" are easily accessible by public transportation.
To fully appreciate all the works, you need to stay 2 nights and 3 days and travel by car. Please stay at Shima Onsen(like our Kashiwaya Ryokan) and enjoy Onsen while appreciating the exhibition.
If you travel by public transportation, you can enjoy appreciating the area around JR Nakanojo Station and the Shima Onsen area. In this case, two nights and three days are recommended, but one night and two days are also enjoyable.
Depending on the date and area, guided tours or bus tours may be planned, so it is also a good idea to participate in these tours.
Access to the Nakanojo Biennale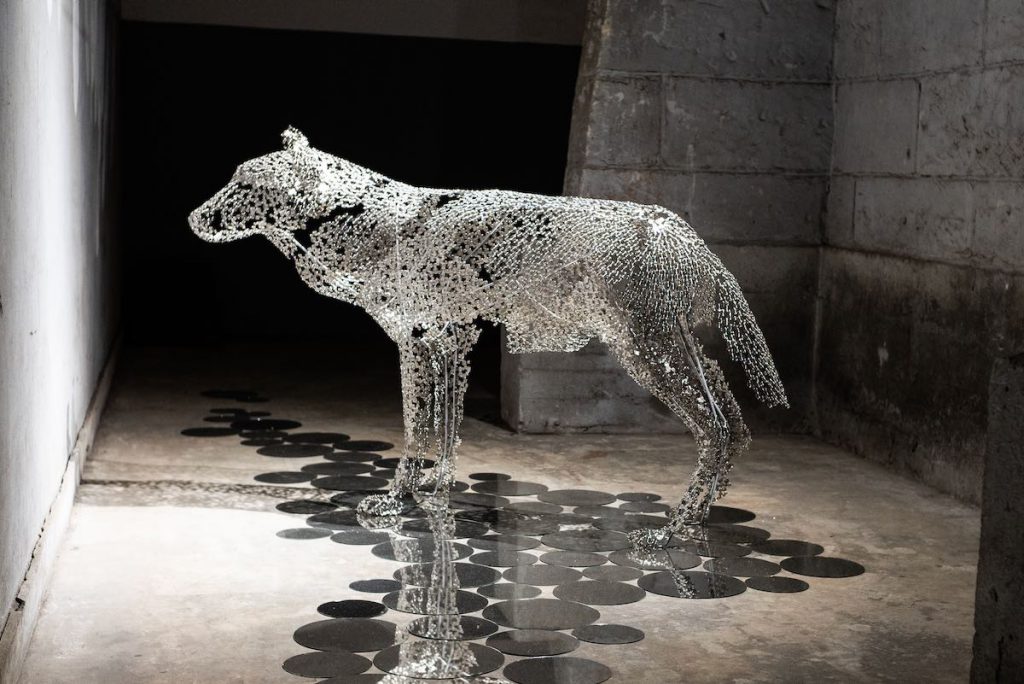 The nearest station is Nakanojo Station on the JR Agatsuma Line.
It takes about 2 hours from the Tokyo metropolitan area by the direct express train Kusatsu-Shima-Go. The area in front of the station is called "Nakanojo City Center."
If you are driving, it takes about 30 minutes from the Shibukawa-Ikaho IC of the Kanetsu Expressway to reach the Nakanojo City Center area. For detailed directions, please also check this article.
Detailed Direction to Shima Onsen
Message from the Organizer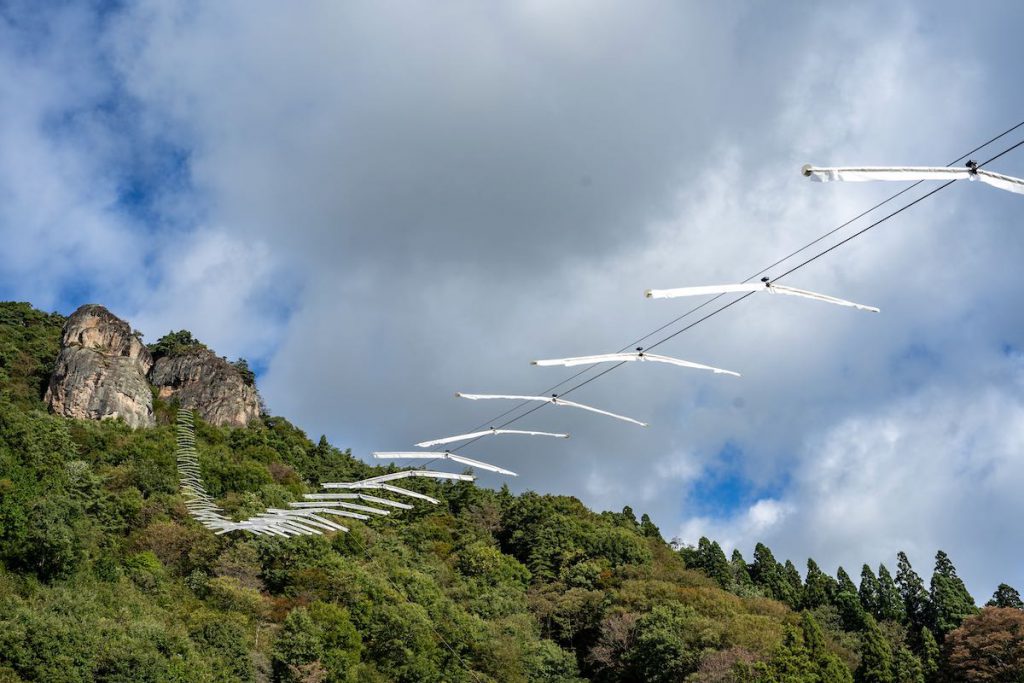 Nakanojo Town, located in the mountainous region of northwestern Gunma prefecture, is a land where sericulture, agriculture, forestry, and tourism centered around hot springs have long flourished. The mountain village culture of this land where people and nature coexist has been handed down through generations.

In recent years, the environment has been disrupted by a whirlwind of global events, such as abnormal weather, new viruses, wars, and economic stagnation, which have cast a large shadow over this region. Traveling freely across the sea has become difficult, which felt familiar just a few years ago. It feels like the world map is turning into a fractured, blank space.

Cosmographia, the theme of Nakanojo Biennale 2023, is the title of an encyclopedic geographical book published in the 16th century by the German cartographer Sebastian Münster, covering the peoples, manners, customs, history, and religions of the world. Before the invention of airplanes, most world maps were drawn from imagination, and he envisioned the unseen world and created beautiful prints.

Today, in the 21st century, we can know what is happening around the world daily, but on the other hand, there are many things that we cannot see because the overflow of information covers them. When an artist ventures into a strange land to create work, it is an act of "tracing the invisible land" by seeing with their own eyes, feeling and imagining, and then giving form to this imagination and conveying it.

How does the world that emerges through the works of art they create emit light and take shape? We hope that the new Cosmographia, depicted as contemporary geography through contact with the culture and climate of the region, will be seen as a signpost in an opaque world.

August 2022

General Director Tetsuo Yamashige

Nakanojo Biennale Official Page – https://nakanojo-biennale.com/english
Past Gallery (2021)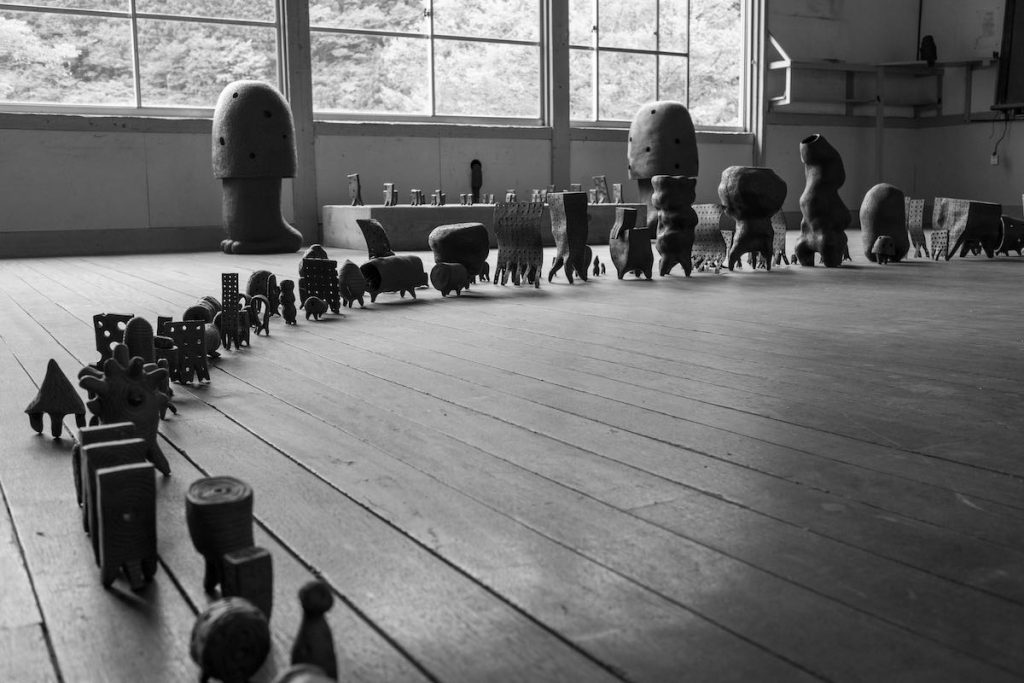 Useful Pages
Nakanojo Biennale Official
JR Transit Planner
Shima Onsen Travel Guide
Nakanojo Town Tourism Association