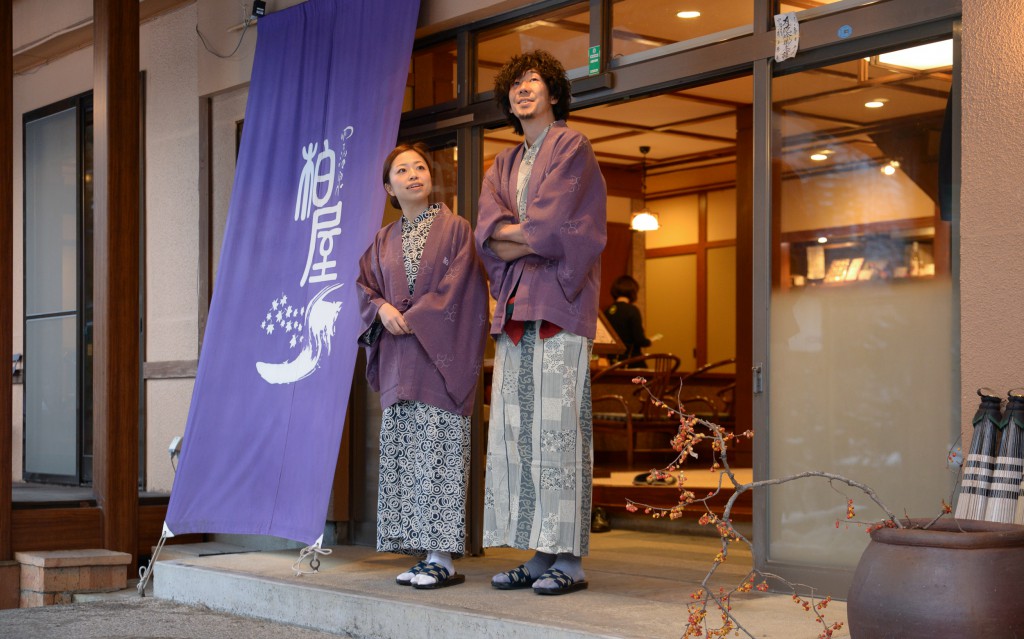 To say couples, there are various couples, such as lovers who began the relationship recently, just married couples, and couples snuggled for years. Our Shima onsen Kashiwaya ryokan is recommended to couples and actually used by them the highest, and of course they are very pleased.
Reasons: 1. Private Onsen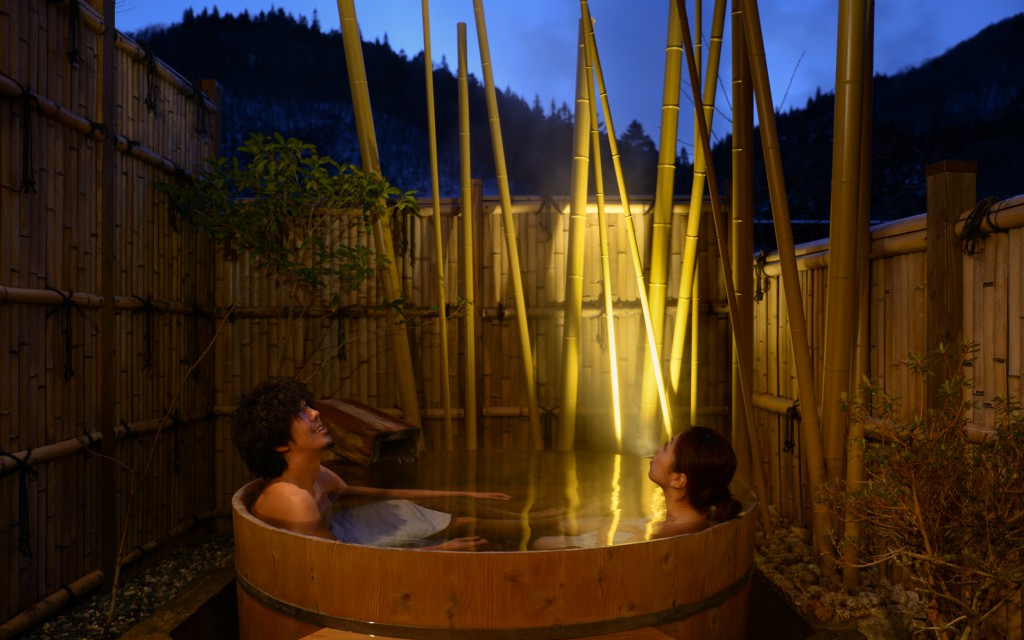 The greatest factor is, again, the 3 private onsen (open-air bath).
It is fun to chat, looking at seasonally changing mountains, such as cherry blossoms, fresh green, autumn leaves, and snows during day and the sky with full of stars during night and taking bath quietly can be also happy.
As we have a system that customers can take private onsen as many times as they want if it is vacant (do not forget to lock the door from inside at the time of use), so customers can enjoy it freely. I think this may be one of factors why couples love our ryokan.
3 onsen have individually different taste.
Kaede-no-yu (Maple) is a Japanese garden-style stone bath with maple and Sanbaseki, famous stone at Gunma).
Sakura-no-yu (Cherry blossom) is a bath using cypress for its frame also made at Gunma Prefecture.
Finally, Tsuki-no-yu (Moon) is a round bath tub type made of wood, using Takanomaki woods made at Kiso.
Reason 2. Meals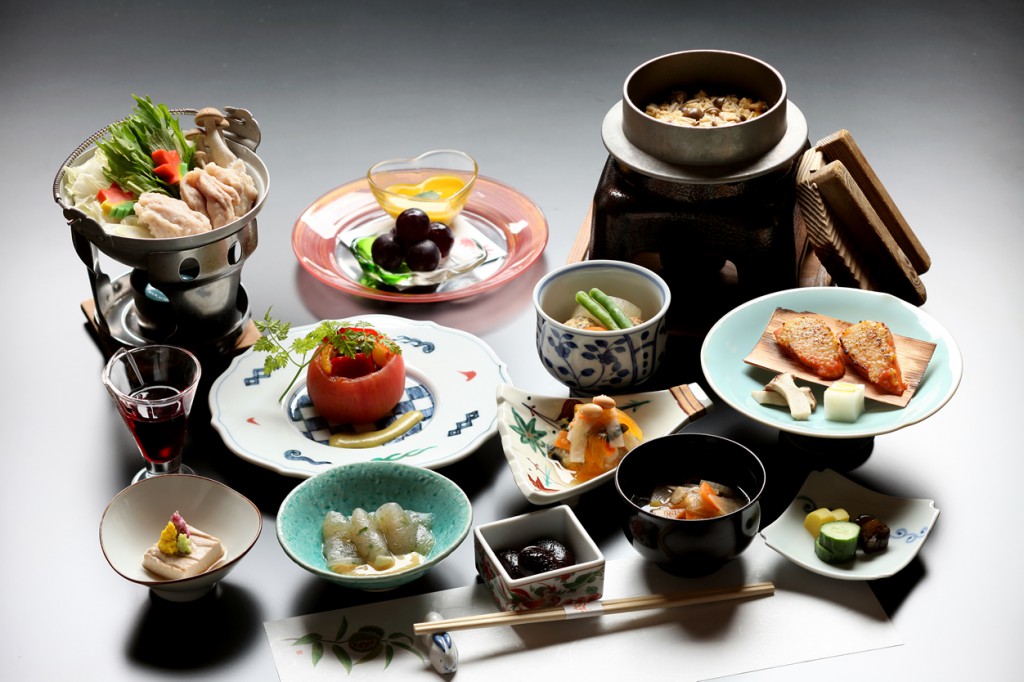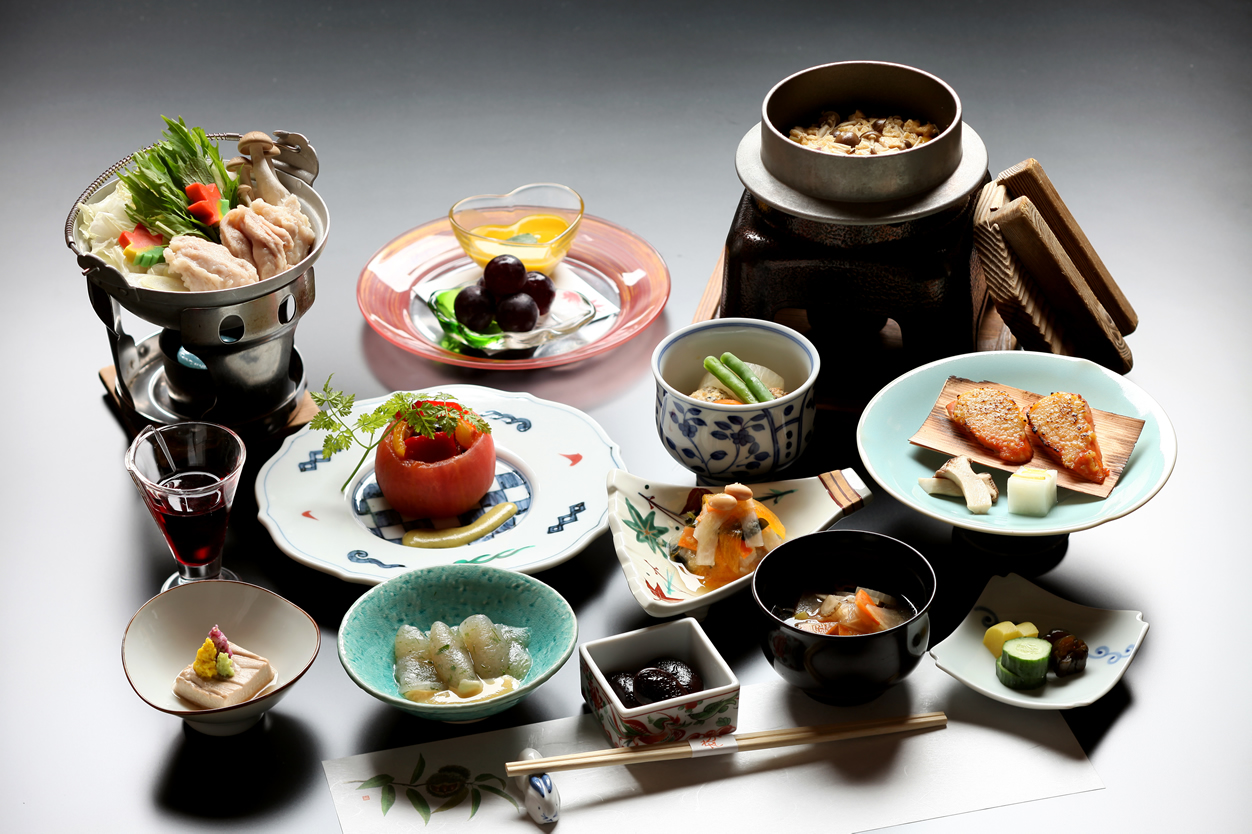 And, another thing couples enjoy is dinner provided at each guest room (Oheyasyoku dinner). So to speak, it is like a system to say even "in-room dining of full course", sitting on a cushion on tatami Japanese-style room, you can enjoy a meal arranged in Gozen (a small table for a meal) called Daimyo (feudal load) Zen with only two people in private.
Reason 3. The pace, Shima Onsen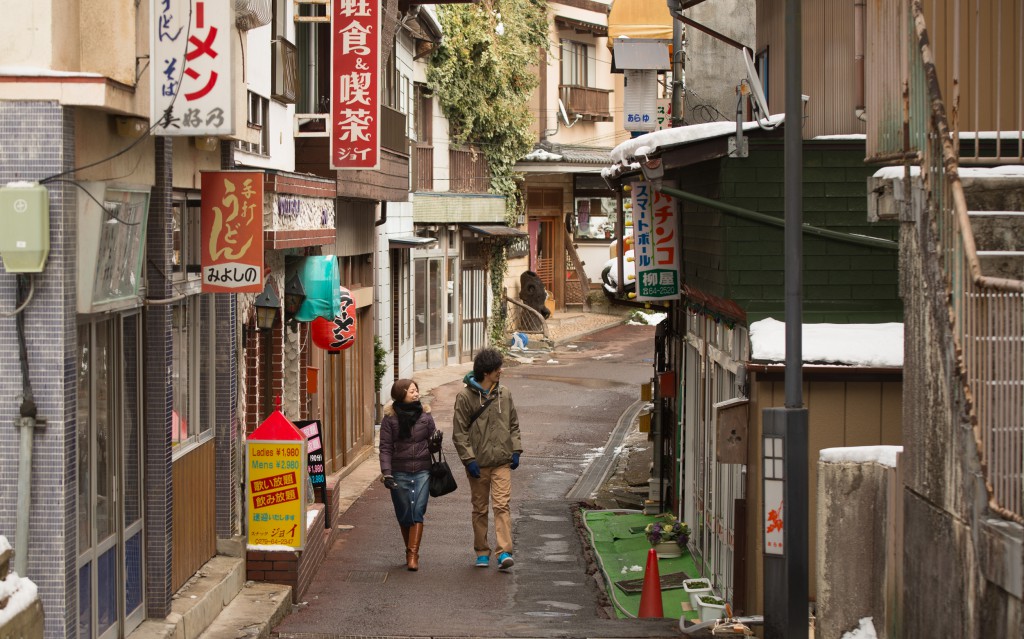 In the sense on onsen for couples, our Shima onsen area itself is a perfect resort suitable for couples who want to spend a quiet time flowing leisurely.
When couples who spent such crowded places stay at Shima onsen, they can really relax and get refresh.
Thus, we recommend staying at a quiet resort where you can spend time by you two people alone, like our Shima onsen Kashiwaya ryokan when traveling long in Japan.
We guarantee you two people become more and more intimate!
If you interested in Japanese style Onsen, Please click here
Shima Onsen Kashiwaya Ryokan >